"The Box" - A Short Horror Film
THE FILM: 
The short horror film we are fundraising for is titled
The Box
. Though we're excited to share the story, for now, we'll keep the mystery… 
Logline: A grieving woman is unable to leave her home due to an otherworldly force… 
The film draws inspiration from recent horror works such as Hereditary, The Babadook, and Signs, as well as classics such as The Shining and John Carpenter's Halloween. These are films that understand the craft of building tension, building character, and earning scares while still working as dramas. And that is our goal! 
This story comes from a very personal place, exploring themes of grief and trauma in a person's life. In the age of social media, where people present the "Greatest Hits" version of themselves, many people feel alienated or outcasted by feelings of sorrow or sadness, especially after a traumatic event. Many people also don't understand how to deal with this pain. It begs the question: How do you move forward from such trauma? Furthermore — can you? Can those demons be tamed? This film aims to address that, expressing it in a way that should be heard. 
We are over the moon about production, which will take place in late September, but of course, making a film costs money. We are recent graduates from ASU, and are using all the funds we can to make this possible. But it isn't quite enough. That's where we need your help! 
WHERE WE NEED YOUR HELP:To put it simply, YOUR donation makes the film possible. 
With your support, we can further pursue our passions and craft a film that would address such relevant issues. Your donation would support local artists!  
You make securing a location, assembling talented artists, feeding the cast/crew, and paying for any necessary equipment/props possible. 
We are assembling some of the best artists ASU and the Phoenix/Tempe area can offer, and we want to make sure they are properly fed and accommodated for using their talents/equipment to help craft this film! We take pride in maintaining a safe, comfortable, and productive set, and funds are necessary to do that. 
WHERE DO THE FUNDS GO?
Each and every donation will receive a special credit in the film, early access to behind the scenes photos, and our utmost appreciation and gratitude.
Though all tax situations are different, donations can be tax-deductible! 
Your donation is greatly appreciated. Without you, many young filmmakers couldn't get their voices heard. We cannot express our appreciation for your support! It is more than words can express. That being said… Thank you so much!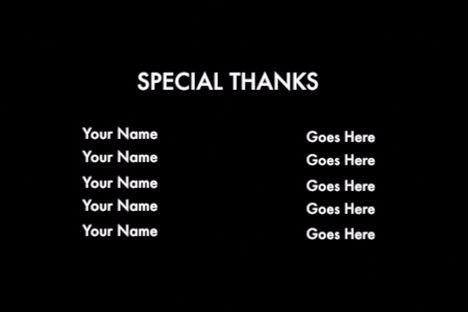 We are looking to withdraw funds on September 13th! 
MEET THE TEAM:

Director - Brenton Bender


Hey there! My name is Brenton Bender. I'm a filmmaker and ASU graduate with a degree in Film and Media Production. Horror has always been a fan favorite of mine and as a child growing up with constant fears of what goes bump in the night, I enjoy revisiting those frights through movie-making! In the past, I've directed various genres, but I always seem to come back to the visceral and primal storytelling that the horror genre allows me to portray for the audience.
My last horror short film went on to screen at the ASU Student Film Festival and take away both the Best Directing and Best Picture awards. Hopefully, we'll be able to give you a good scare or two while telling this compelling story of one woman's struggle with her grief. See you all at the movies!


Writer/Producer - Brandon Sonju


Hello! Brandon here. I am a Screenwriter and recent graduate from Arizona State University with a Bachelors in Filmmaking Practices. 
My experience in writing and filmmaking runs through a variety of genres - from action, experimental drama, comedy, and now horror. On top of telling my own stories, I have assisted other local filmmakers in crafting theirs. This diversity of storytelling has allowed me to learn and overcome the different challenges of each respective genre, as well as develop my own style of Screenwriting.
Horror was new territory for me to tackle! On top of being a sucker for good scares and having an interest of what lies beyond the dark, I have always loved how the genre it uses primal stakes to portray the extremes of the human experience. I cannot wait for you to see how Brenton, Andrew, and the crew bring my pages to life! I'm honored to be working with them. 
My latest short film that I Wrote and Assistant Directed, The Pit , won Second Runners up and Best Ensemble Acting at the ASU Film Festival, and has been showcased at FilmBar. 
Producer - Andrew Hanks 
My name is Andrew. I am a filmmaker who loves getting involved on projects with other extremely talented peers -- and The Box is that kind of project. I recently graduated from ASU with a degree in Film and Media Production. I now live in Los Angeles and work as a Set Production Assistant for various productions. I hope to one day become an Assistant Director in the Director's Guild of America and be able to bring projects to life. 
I am very excited to be a part of this team and project. Brandon and Brenton are awesome collaborators, so I know this one will be special!  
HELP US SPREAD THE WORD! 
A crucial part of raising funds is getting our campaign in front of as many eyes as possible. The more shares, the better!
THANK YOU! And if you've actually read all that, an extra kudos to you.

Fundraising team: The Box Production Team (3)
#1 fundraising platform

More people start fundraisers on GoFundMe than on any other platform. Learn more

GoFundMe Guarantee

In the rare case something isn't right, we will work with you to determine if misuse occurred. Learn more

Expert advice, 24/7

Contact us with your questions and we'll answer, day or night. Learn more