Projet de disque solo d'Hélène Brunet
(English below)
Chers lecteurs! Chers amis! À ceux et celles qui suivent mon projet depuis le début, je suis ravie de vous annoncer de très belles nouvelles! Et pour ceux et celles qui se joignent à nous, voici l'histoire de mon beau projet de disque baroque!
Cette grande aventure a débuté lorsque j'ai réalisé que cela faisait bien trop longtemps depuis l'enregistrement de ma dernière 'démo'. Je me suis alors mise à songer à l'idée d'enregistrer de nouveaux airs baroques, mais cette fois… accompagnée d'un orchestre jouant sur instruments d'époque! J'ai donc sélectionné mes airs favoris chez Bach, Handel, Vivaldi et Mozart, invité dix-neuf instrumentistes à se joindre au projet, envoyé une demande de bourse auprès du Conseil des Arts du Canada en me croisant les doigts et hop, c'était parti!
Tout ça, c'était en mars dernier. Depuis, de très grands développements ont suivi! … Eh bien, je suis fière d'annoncer que je suis maintenant récipiendaire de cette
bourse du Conseil des Arts
! Suite à cette nouvelle, j'ai décidé d'approcher la maison de disque
ATMA Classique
afin de savoir si mon projet d'album pouvait les intéresser… Voici donc une autre très grande nouvelle : en février 2020, j'aurai l'immense plaisir d'enregistrer mon tout premier album solo sous
étiquette ATMA
!!  
Puisque ce disque sera un instrument crucial dans l'épanouissement de mon réseau professionnel et profitera d'une vitrine importante grâce à la distribution internationale d'ATMA, je dois m'entourer de la meilleure équipe possible : l'ensemble l'Harmonie des Saisons, son chef Eric Milnes ainsi que sa directrice artistique et violoncelliste Mélisande Corriveau.
Les coûts associés à l'orchestre représentent 75% (soit 26 000$) du budget de l'album. La bourse de 10 000$ offerte par le Conseil des Arts ne couvre que le tiers des dépenses totales. Cette nouvelle collaboration avec ATMA sera bénéfique au projet à plusieurs niveaux, mais au plan financier, je demeure la seule responsable des dépenses reliées à la rémunération de l'orchestre.
Ce projet ne pourra voir le jour sans votre soutien et vos contributions, chers donateurs. Pour ceux et celles qui aimeraient participer à ce beau projet, la plateforme GoFundMe est parfaite pour effectuer des dons électroniques en toute simplicité!
En guise de remerciement pour votre générosité, voici les cadeaux (cumulatifs) que j'aimerais offrir.
Chaque don recevra une copie du disque dès sa sortie en 2020.
150 $ et plus : une mention de remerciement dans le livret de disque.
300 $ et plus : une vidéo chantée pour souligner votre anniversaire.
500 $ et plus : une paire de billets à l'un de mes concerts cette saisons.
1500 $ et plus : un récital privé dans votre résidence. 
Puis-je compter sur vous pour partager ces infos
en privé
avec votre réseau, si vous en avez l'envie? J'aimerais tenter le dur défi d'annoncer en surprise la sortie de l'album en 2020 à mon réseau professionnel sur Facebook!
Merci du fond du cœur!
Amitiés,
Hélène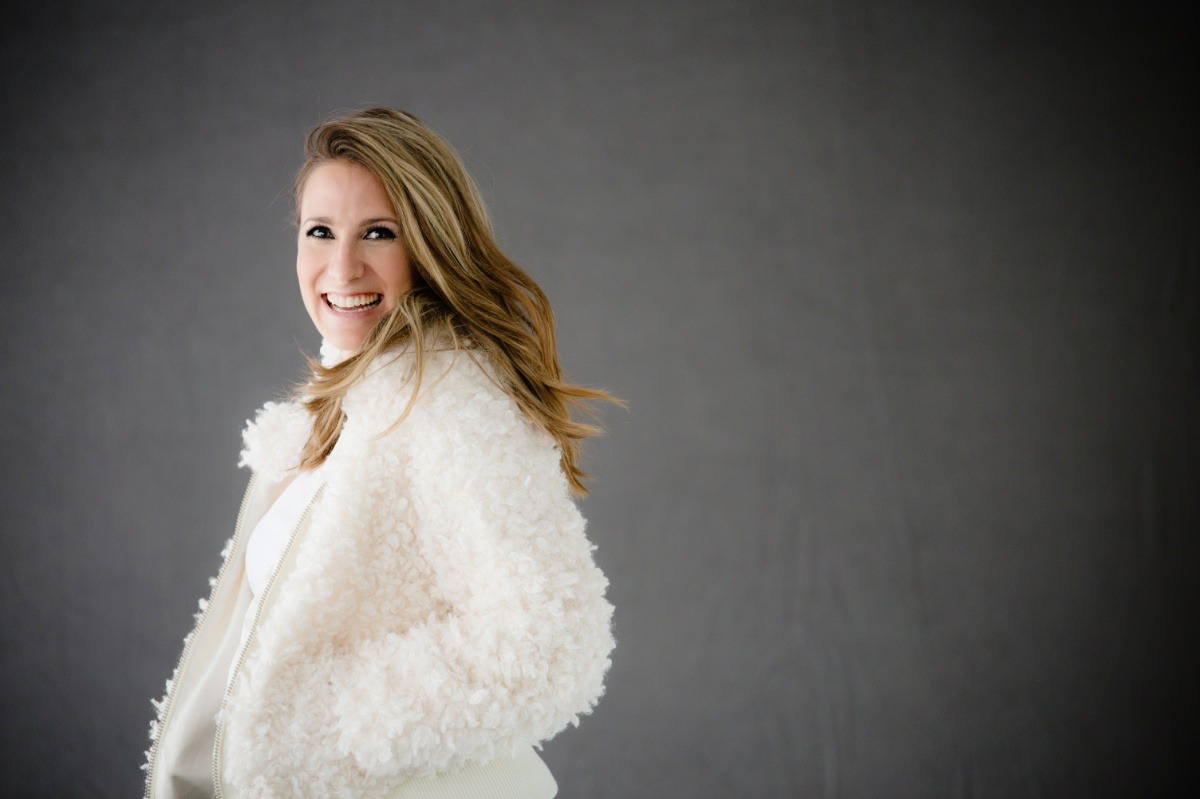 ** English **
Dear readers! Dear friends! For those who have been following my project, I have very thrilling news to announce! And for those who are just now tuning in, here's everything you need to know about my recording project!
This exciting adventure began when I realized that it had been too many years since I had last recorded a demo! So, I developed the idea of recording new baroque arias… but this time, with an entire orchestra playing on period instruments! I selected my favourite repertoire from Bach, Handel, and Vivaldi, to Mozart; I put together a team of nineteen instrumentalists, rented a location for the recording, and then applied for a grant with the
Canada Council for the Arts
that specifically supports recording projects.
Well! I'm beyond thrilled to announce that I recently found out that I DID indeed receive the grant!! And so after receiving this wonderful news, I decided to take a chance, and see if the record
label ATMA Classique
might be interested in taking on my album project… Here goes the other fantastic news: I am pleased to officially announce that I will be recording my debut solo album with ATMA in February 2020!!
Working with ATMA will now make it possible for my album to benefit from the considerable distribution network and exposure of the label across North America and Europe. This means that I need the best team possible for the recording of this album: ensemble l'Harmonie des Saisons lead by conductor Eric Milnes and cellist Mélisande Corriveau.
While this partnership with ATMA opens up exciting possibilities for my album, it does not come with financial support. And as a result, I remain in charge of covering the orchestra fees which represent about 75% ($26,000) of the total costs. The $10 000 grant offered by the Canada Council will help cover a third of the total expenses. This project cannot succeed without the extra help of donors! And so I invite you to join me in making this exciting project happen! With this GoFundMe platform, electronic donations are quick and easy!
I would like to offer these (cumulative) gifts as a token of my deep gratitude for donations.
For every donation: a copy of the album when it is released in 2020.
For $150 or more: your name in the thank you section of the cd booklet.
For $300 or more: a personalized happy birthday video for you or a person of your choosing.
For $500 or more: a pair of tickets for one of my up-coming performances this season.
For $1500 or more: a recital for your family and friends at your residence.
If you wish to share the details of my fundraising with your contacts, please do so
privately
on Facebook or by email. I would love to keep the release of my album a surprise!
I am so very grateful! Thank you from the bottom of my heart!
Hélène
Organizer
Hélène Brunet
Organizer
Toronto, ON