Premier Senior International Group
Premier Senior International Group


Introducing the Senior International Group representing Premier Rhythmic Gymnastics and the current QLD State and Australian National Champions for the fourth consecutive year. Our group members are Alannah Mathews, Nikita Rosendahl, Himeka Onoda, Laura Gosling, Alexia Teixeira and Felicity White. 
We are excited to announce that we have finally started a GoFundMe campaign to raise money for our 2018 training and international competition program. Our training and development, including international competition exposure, is critical for us as we move towards our goal of representing Australia at the 2020 Tokyo Olympics. Olympic representation is the pinnacle of success in our sport and our group is wholly focused on achieving the required national and international ranking to be selected for this privilege.
We are all currently working really hard, balancing school and university careers with 25-30 hours of gymnastics training each week and this positions us strongly for success in our state and nationally. To achieve our Olympic goal the group, with our coach, must train and compete internationally on a regular basis every year between now and 2020. In 2018 we currently have one international trip planned, in late March and early April, to Sofia, Bulgaria to compete in the Sofia World Cup and then to Poland to compete at the Poland International Tournament. This marks the first time an Australian group has competed at a world cup which is an incredibly exciting opportunity for us all. We also plan to make a second trip later in the year and will keep all of our followers updated on those plans as they emerge.
We are super thrilled with our progress in 2017 and 2018 and can see the makings of a competitive international group. We have the support and security of two of Australia's best coaches, Gina Peluso and Tania Belan and cannot wait to see where the future will take us.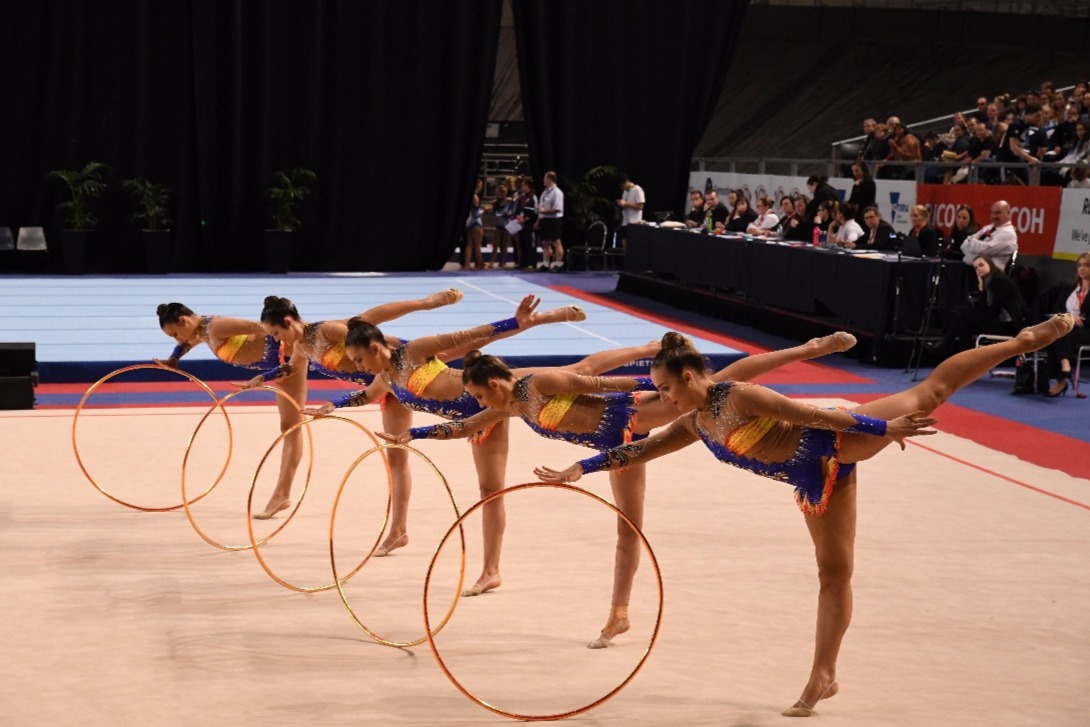 The money raised from this campaign will be spent on purchasing our apparatus and competition leotards and also on ensuring that our travel and competition costs are funded, supporting each team member as much as possible throughout the European competition season for the events that we are invited to compete at. The costs for elite level Rhythmic Gymnastics are significant and our sport is unfunded so we currently rely 100% on sponsorship from our families. Your support, as we take the next big step towards Olympic Representation, is very much appreciated and you can rely on our determined commitment to the goal.
Please support our GoFundMe by donating and sharing with your friends and family. Thank you to everyone who has shared our GoFundMe so far. It really is a privilege to have such a supportive and active network. If you haven't donated yet, please consider donating to get us closer to our goal. No donation is too small!
To keep up to date with our journey you can also follow us on Facebook and Instagram @premierseniorgroup
Thank you, 
From your Premier Senior Group

Organizer