22
2
Patra and Jai'Ary Perkins Funeral Fund
$2,098
of $5,000 goal
Raised by
21
people in 12 days
This morning, I was getting ready for work when I received a phone. A tremendous tragedy occurred in the Perkins family! We lost a vibrant beauty 18-year-old soon to be 19 in a couple of weeks, 8-months pregnant, Patra Perkins who some known as Pooh. Patra was the second to the youngest of her siblings with 1 decease sister Dutch who died at birth. Patra was found murdered this morning in a Hotel room registered in her unborn child's father name, who is now a person of interest and is as of this page, whereabouts currently unknown. Her 8-months unborn son Jai'Ary Legend Perkins also tragedy lost his life.
This was a shock, sudden and heartbreaking. Patra and Jai'Ary meant the world to us. She was so happy and very much looking forward to becoming a first-time mom the baby shower was already planned. Now they both join her grandparents, her father and godmother in eternal peace.  This is so fresh and seems so unreal that they both are gone, with us not having a chance to meet Jai'Ary for the first time or getting to see Patra's face light up with that beautiful smile when you mention JaiAry's name.
We are asking for any financial help that you can offer to go towards covering the funeral/burial expenses for both. Whether or not you are able to financially support us or not, we ask that at the very least, you please pray for the Perkins family as we all come to grip with the sudden death of Patra and JaiAry.
Thank you in advance. 
The Perkins Family
*This is the only go fund me page for Patra and Jai'Ary Perkins.
https://abc13.com/pregnant-19-year-old-found-dead-and-left-in-motel-for-days/5443789/
https://www.click2houston.com/news/local/police-searching-for-person-of-interest-after-woman-found-shot-to-death-in-motel-room
+ Read More
Update 1
5 days ago
Share
We would like to thank each and everyone of you who have donated from the bottom of our hearts. From large to small donations every penny counts. We are still shy of our goal and would like to ask that you still share this post or/and donate. The family have viewed both Patra and Jai'Ary's bodies, they both look like sleeping angels. Although we will miss them both tremendously, we realize that both souls are in a safe resting place of eternal peace. This campaign will end soon so please donate if you can but please share, share, share so our babies can leave God's earth with no burdens.
Good news the suspect has been arrested
https://abc13.com/man-accused-of-killing-pregnant-teen-arrested-in-new-mexico/5446807/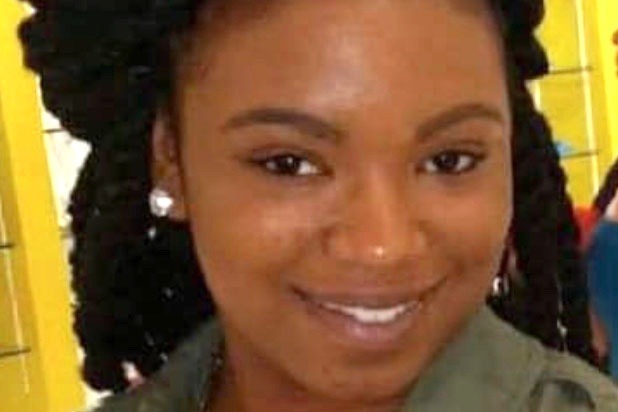 + Read More