Help for Pastor Steven F Miller
My name is Anastasia Forde. I am raising money for my father's care. He is 65 years young. He has ALS.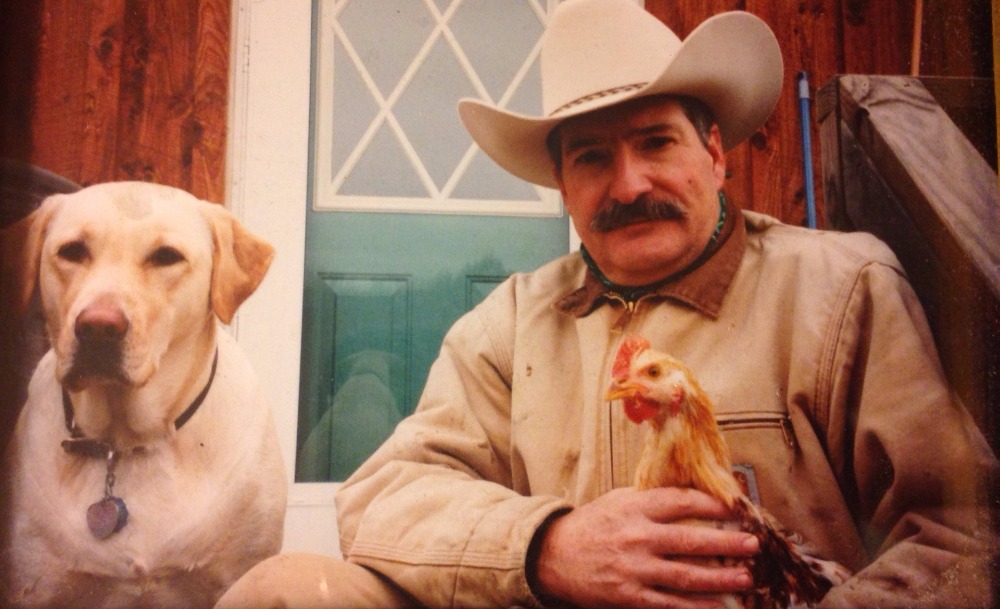 A few summers ago, the ALS ice bucket challenge was the popular thing going around Facebook. I really had no idea what the disease ALS, (or Lou Gehrig's Disease), was. Only about 9 months later, my father started showing symptoms of this terrible disease. It started, for him, with the loss of the ability to pick up his foot when walking or climbing stairs. Only a few months earlier he was wrangling sheep and goats and chopping and stacking wood.  ALS can be hard to diagnose at first as there is no quick blood test or body scan that can confirm ALS. A diagnose based on symptoms and other tests collectively concludes that one has this disease.
ALS starts in your hands or feet or your voice. It has something to do with the signals getting blocked from your spinal cord to the other parts of your body. You become unable to move certain parts of your body. While you can't move, you can still feel. You still itch, have pain, feel hot or cold. Eventually, your whole body becomes paralyzed and you lose the ability to speak, eat and then breathe on your own. You can read the more scientific explanation here:
http://www.alsa.org/about-als/what-is-als.html
There is no cure or effective medication for ALS. While this is extremely scary, my father has comfort in his Heavenly Father and knows his final destination will be with Him in glory – with no tears, pain or sin – only joy unspeakable, forever.
For those of you that don't know my father, let me give you a short bio on him.
He was born and raised in North Jersey near NY city. His father was a truck driver. My dad met my mother at Covenant College, a Christian college in Chattanooga, Tennessee and married her before their sophomore year. They finished college while living on the mountain in a "tiny cottage", (it was really a garage), with only a sink (no tub or shower). They had a garden and a few goats.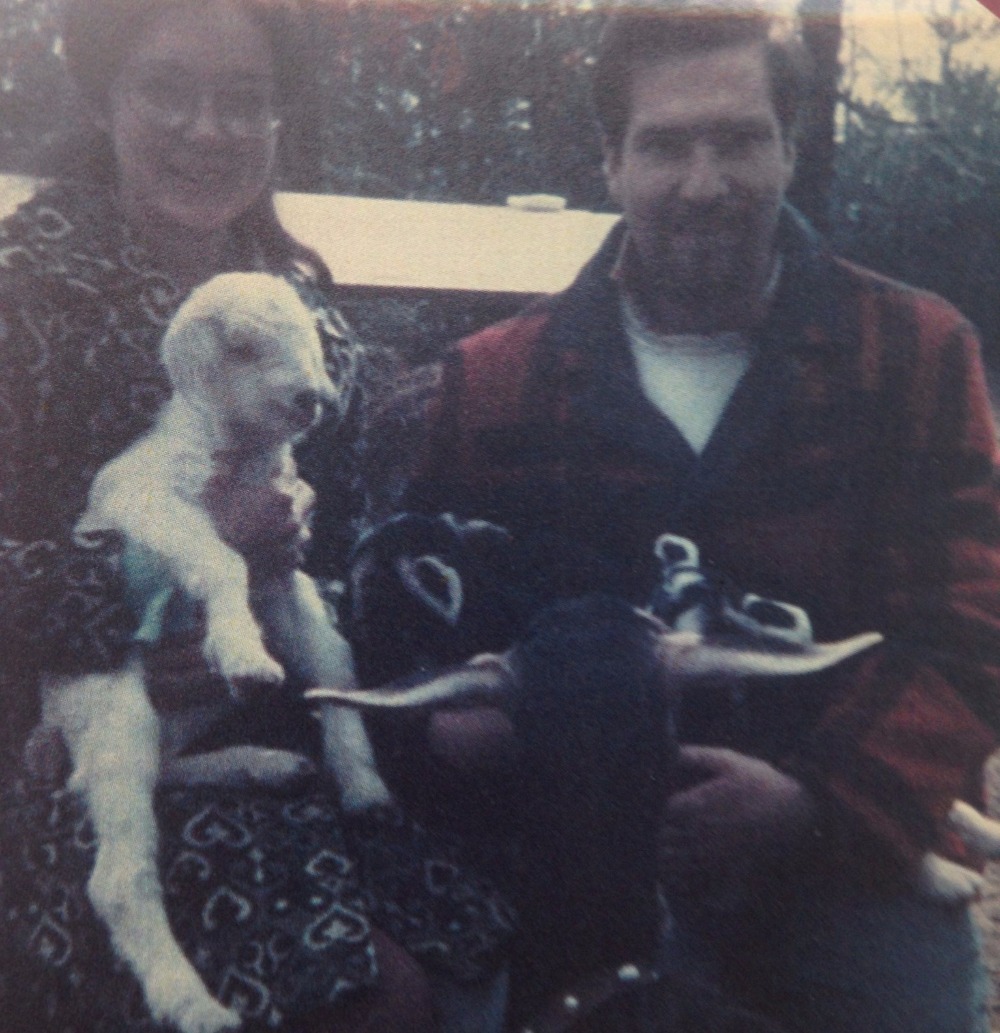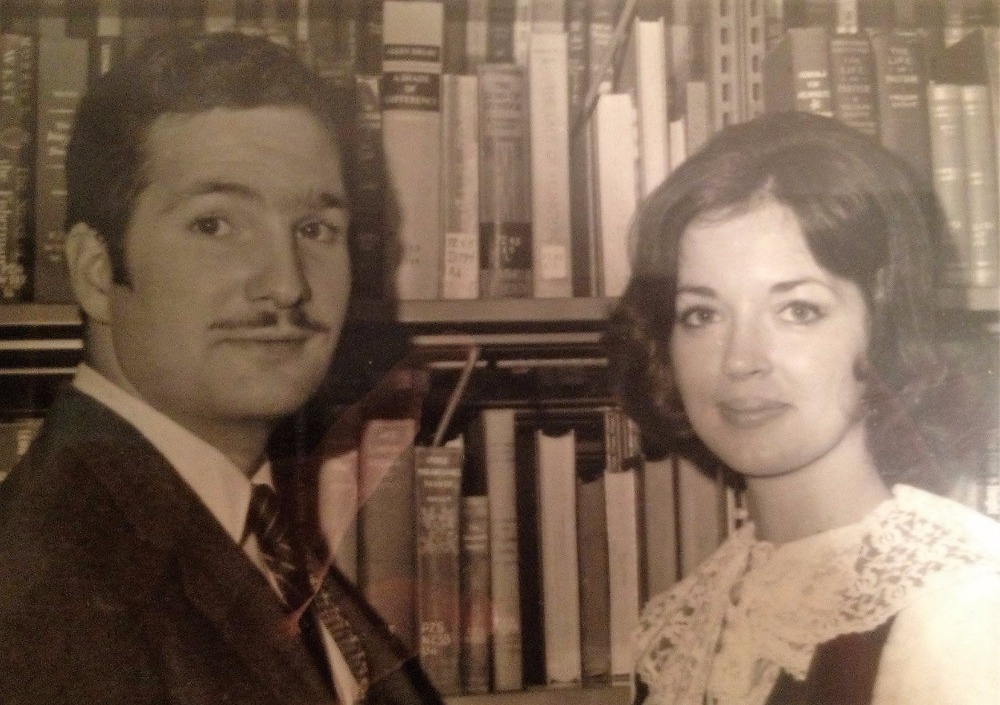 In 1973 my father continued his education at Westminster Seminary in Glenside, Pa to become a minister of the Word while living in Quakertown, PA. My older brother Adam and I were born there.
My dad took his first call to a little brick church in Lewisburg, PA in 1977. Luke was born there.
In the summer of 1980, my father took a call to Calvary OPC Church in Glenside, PA. There, I completed K-12 at Phil-mont Christian Academy where I met my husband, Steve Forde.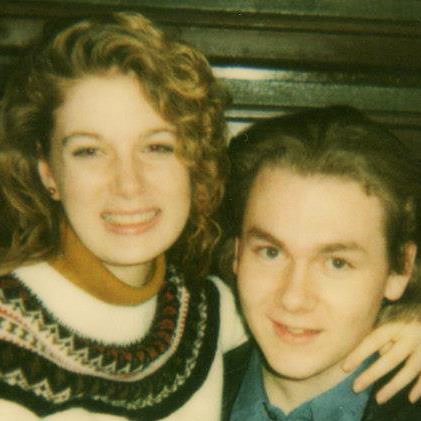 After I graduated high school, in 1994, my father took a call to become a missionary to Eritrea in Eastern Africa. My parents and my youngest brother packed up and moved to Asmara, Eritrea with the expectation of being there until retirement. God had other plans, and when the country became hostile to Christians, my family came home. This short call to the mission field had a huge impact on my parents. My dad continued to visit the church there until it was no longer possible. Dad also went short-term trips to Cyprus, Japan,  Poland, Kenya, Canada and few others.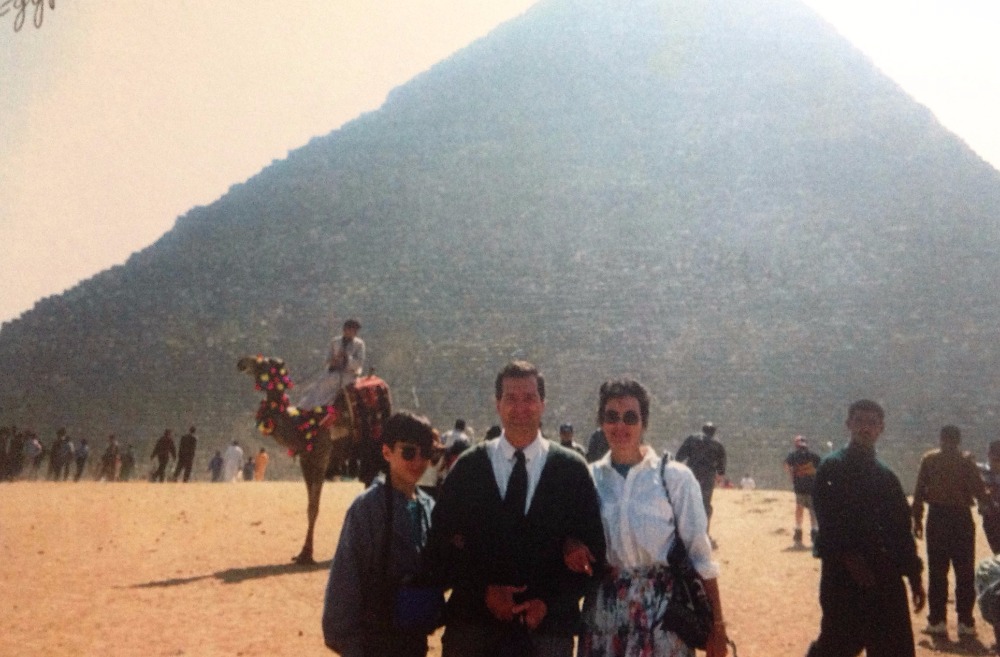 My father then took a call to Nashua OPC in 1998 and built a home in Volant, PA. He moved his aging parents from North Jersey into their own suite in this house where he took care of them for thirteen years.  He began raising goats again like he had in college and added chickens, pigs, an occasional cow and the beloved dog, Happy. Dad was very active with the church and the new farm. Our family loved to visit them there with all the animals in such a beautiful country setting.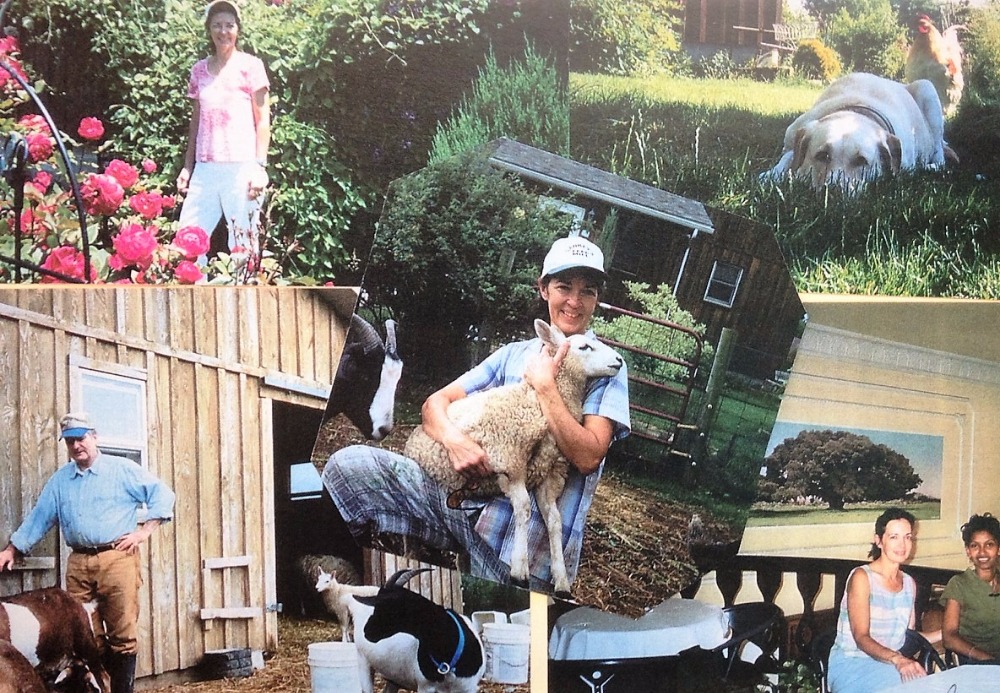 In addition to his pastoral duties at Nashua OPC, in 1999, dad was asked to teach at Reformed Theological Seminary as an adjunct professor of missions. This was a great honor and privilege.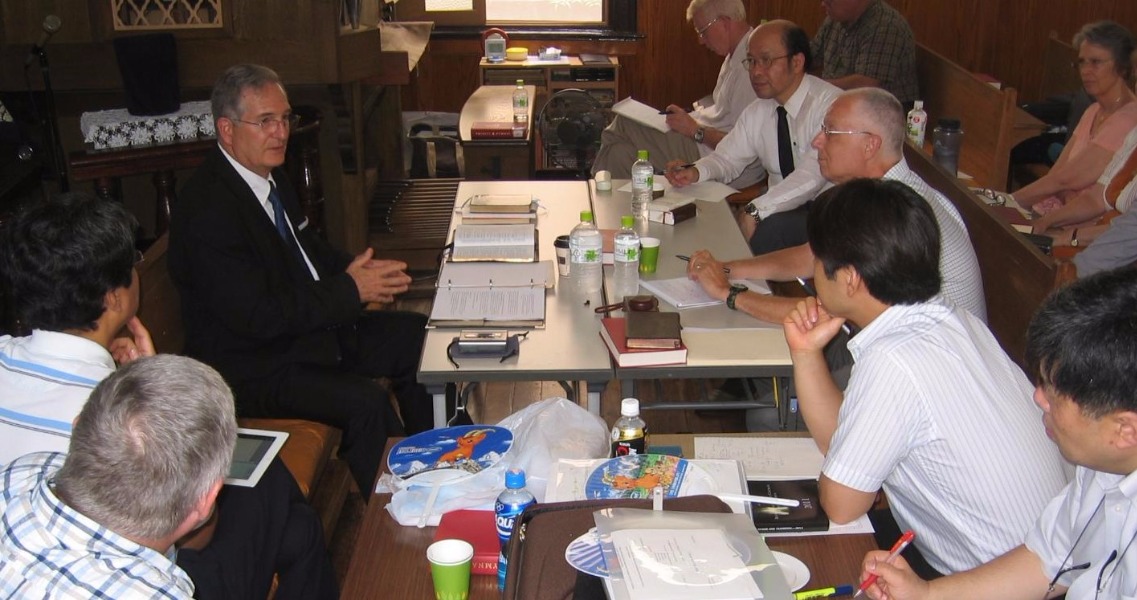 Joint Conference of OPC Japan Mission & RPCNA's Japan Presbytery in Sendai on July 17th, 2012, featuring Prof. Steve Miller (OPC then) of RPTS.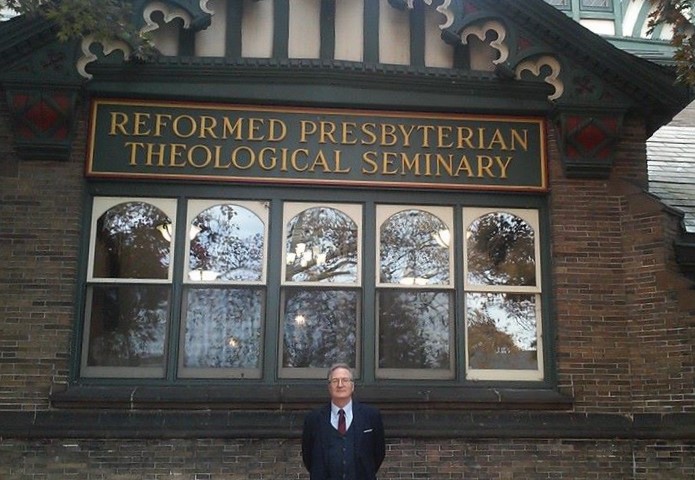 In 2013 dad was called to First Presbyterian Church in Beaver Falls, PA. It is 10 minutes from as Geneva College and only 45 minutes away from his farm. The church has a manse and after a beautiful update to the kitchen and bathrooms, my parents moved in and began their new ministry there.
It was only after serving there less than a year that my dad began to notice his "drop foot". Finally, after seeing many doctors and an ALS specialist, their fears were confirmed. The church was very supportive and quite a blessing to my parents. They began more renovations on the manse and plans for an addition for my father so when his legs would eventually fail, he would have a handicapped ramp, first floor bedroom with a handicapped accessible bathroom.
My father continued to teach Sunday School and preach 2 sermons every week as well as teaching at the seminary on Friday mornings. This is my dad's great love and he is so gifted at it. After struggling through leg braces and a walker, my father's legs eventually stopped working all together. He continued to preach and teach holding on to the pulpit and then eventually from his wheelchair. This spring he had to retire from the seminary after 17 years due to the uncertainty of his decline.
I visited my father in April and it became obvious that he was worsening still. He speech was becoming more difficult and his arms weak. The hardest part of his care were the bathroom particulars. The manse bathroom was finished and the "wheel-in" shower worked great. However, it was clear that he needed to retire from preaching and move back to his farm, (where my oldest brother Adam is now living with his family) so mom could have more help and focus on his care. My dad really wanted to continue as long as he could, preaching and teaching at this church. He was so touched by all they had done for him and how warmly he had been loved by them, even before he was diagnosed with ALS. The associate pastors and the diaconate have been especially supportive and have taken great care of him. It was not an easy decision, but one, in God's timing, that was made for him. My three-day trip turned into an eleven-day trip.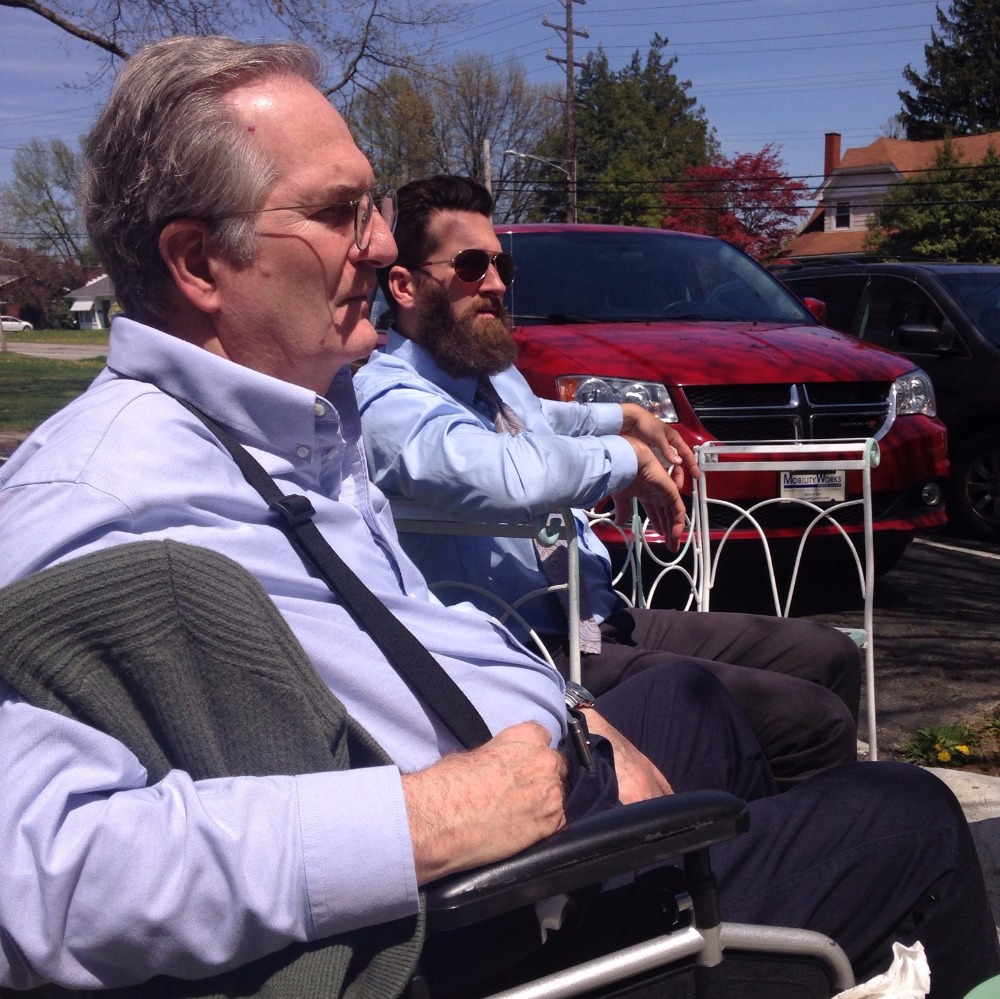 Dad at First RP eating luch after his last Sunday in Beaver Falls, April 24th, 2016. Red van in the background is the new handicap van.
Moving them back to the farm was a bit of a challenge because it came as such an abrupt decision - due to his sudden decline. No packing had been done for the move and no preparations were underway at the farm to receive them back. His biggest request during the move was that all his theological books make the trip and get set up right away. :) He wants to continue to work on his book that will utilize transcripts of his 2 Mission Courses lectures that he taught at the seminary. This move back to the farm has now been completed and they are almost finished settling in amongst the sheep, chickens, grandkids and goats(!).
So, here comes the reason for my Go Fund Me request. Along with all the other medical devices and supplements, my mother has purchased a handicapped van and my father now has an electric wheelchair, hospital bed and a shower/potty chair. These have helped greatly with his care. But, the shower at the farm is your basic tub/shower combo and, unlike the beautiful shower that the Beaver Falls church built for him, cannot be accessed. Taking a shower is one of those things that is just so needed by my father, even though he started out his marriage in the same way – with goats and no shower!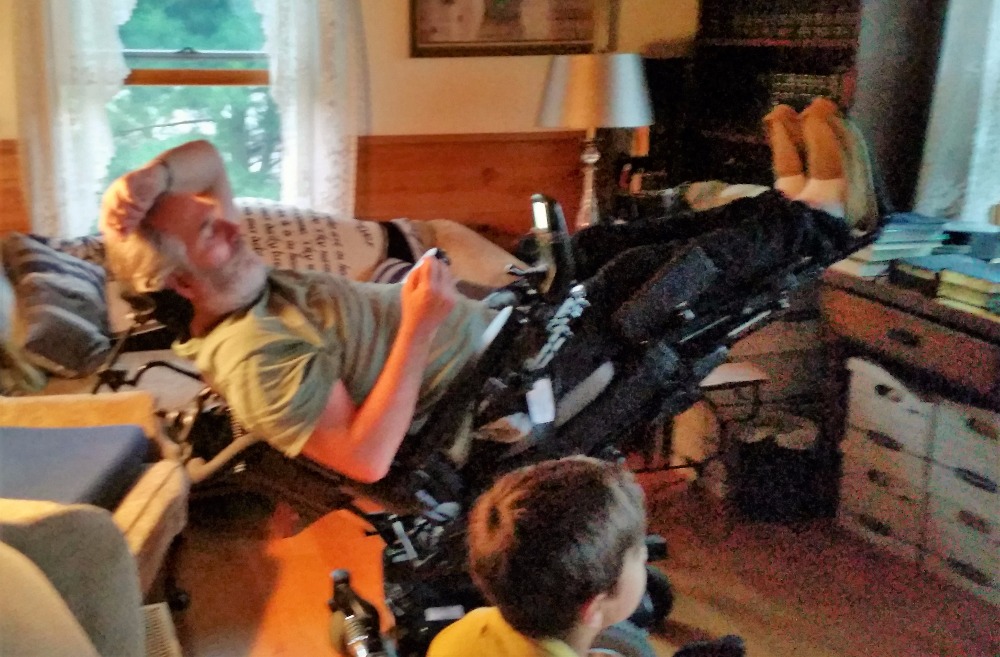 I've never been comfortable asking for help, especially monetary help. But, this is one of those moments in life where one must swallow one's pride. At each stage of dad's decline, different medical devices and medications have been purchased. My mother has started the process for grants for home modification, but there is no word on this yet. My father has been without a shower since the end of April. We have gotten an estimate from a trusted local contractor to tear up the existing tile floor, rearrange plumbing and configure a roll-in shower.  The estimate is for approximately $5000.  They plan to start this around July 5th! It will cost extra to have the sink modified so he can wheel under it to wash his face and brush his teeth. They also need a ramp built off the back porch which also needs to be renovated to be safe for my dad in his wheelchair. This will be at least $3000. My dad is currently following a supplement regimen call Deana's protocol which is $300 a month and he is due to start a new one that is also around $300 a month. They have purchased a wheelchair accessible mini-van which is quite a pricey monthly payment as well. This is why I have set the amount at 12,000. I know there are going to be many more expenses that may or may not be be covered by his insurance and I don't want my parents to be worried about money as my father continues to decline. Today, the speech therapist came and will be setting up an appointment with a company that sells computerized voice device that also can be activated not only with hands, but eventually, if needed, with nod of head or eyes. This will be $10,000+. Hopefully, Medicare will cover it but the theripist said it might take some to time to get approved.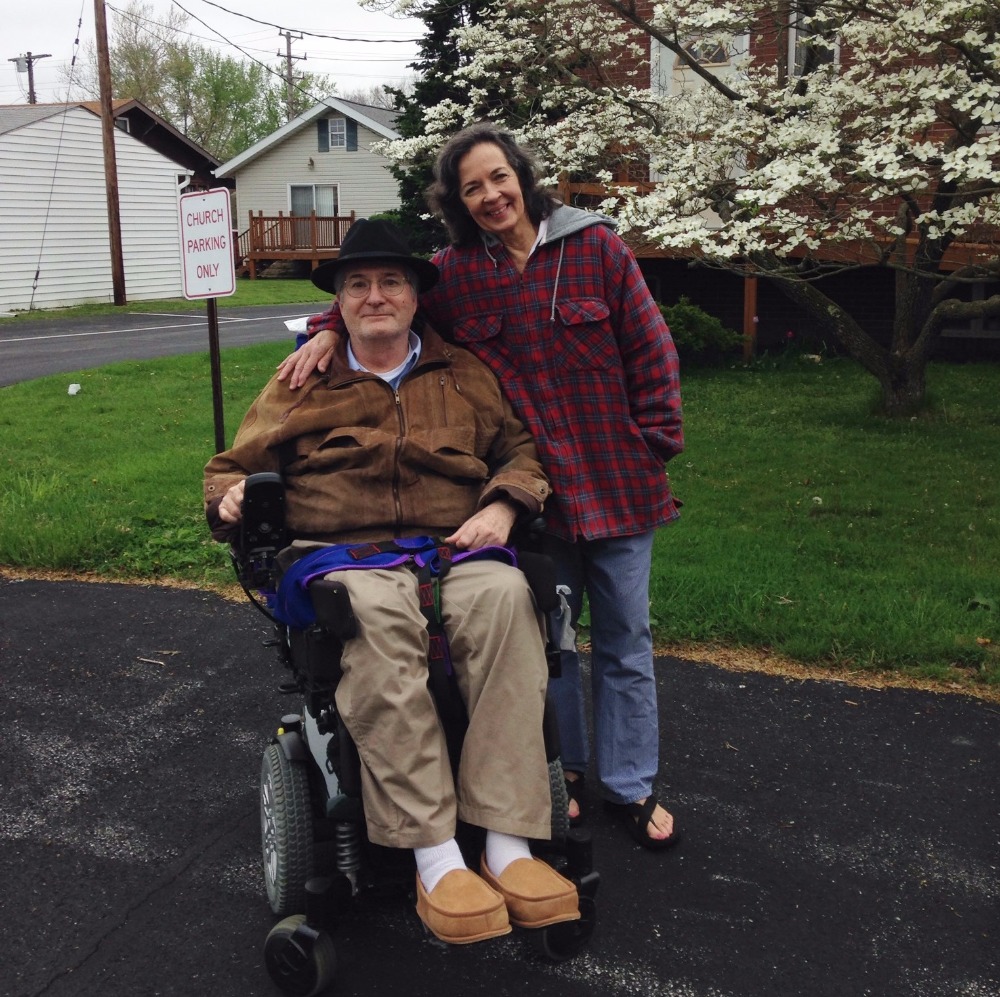 Dad taking his loaner electric chair out for a spin for the first time on April 29th.
Please consider donating even a small amount so that we can get these projects completed. I know this will give my father such relief and comfort during this trial. I know my parents will be so thankful and grateful for your help. I know that I don't know many of you, but this means so much to me and my family that you would even consider helping. Whether you can or cannot donate, please lift my family up in prayer.
In my father's darkest moments, like in the book of Job, my dad doesn't curse his God. Through all of this, dad constantly says,
"God is good and what He does is good."
(My mom likes to add the rest of that verse, "teach me your statutes." -Ps.119:68)
Thank you for reading and may God bless you.
Steve & Jane - 35th wedding anniversary, August 2005.
Psalm 59:16-17
"But I will sing of your strength;
I will sing aloud of your steadfast love in the morning.
For you have been to me a fortress
and a refuge in the day of my distress.
O my Strength, I will sing praises to you,
for you, O God, are my fortress,
the God who shows me steadfast love."