Outside Gazebo for the Cottage Garden
UPDATE JULY, 11,2021
WE DID IT!!! WITH YOUR HELP WE BUILT THIS GORGEOUS AND VERY FUNCTIONAL GAZEBO FOR THE COTTAGE GARDEN, WALDORF HOME DAY CARE. THANK YOU, THANK YOU ALL OF YOU WHO HAVE HELPED US GET HERE.We have raised $5,194.00, of our $6500.00 goal, to date. We have used the Gazebo most days during this winter, spring and summer. We still need some storage shelves , weather protection shades and gutters so we have decided to leave this up for a while and hope we can collect a little bit more. We will open in September with 7-8 families and hopefully all will be done by then. One day when Covid is really ALL over we will have a thank you get together for all of you. We are so grateful, there are really no words.Here are some photos of our kiddles enjoying themselves in the Gazebo.                                            
We have been voted BEST CHILDCARE IN THE VALLEY 2020!!! Thank you for your votes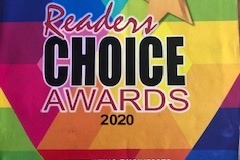 WE DID IT!!!   THE COTTAGE GARDEN GAZEBO IS BUILT.
                                     WE BUILT IT AND THEY DID COME!!!!!
THANK YOU FROM THE BOTTOM OF OUR HEARTS.