As many of you know,  Odin has been very sick the past few months, and if anyone knows me, they know how much this little boy means to me. I have spent everything I have on Odin...and as hard as it is to ask for help, not asking and losing my baby would devastate me... 
For those of you who dont know, here is Odins story:
Meet Odin, he is a 2 year old bull mastiff mix, he loves sticks, going for walks outside, cuddling, going to the dog park, swimming etc. (the list could go on). He is SUCH a friendly dog. He loves everyone and gets along with EVERYONE, he is an angel!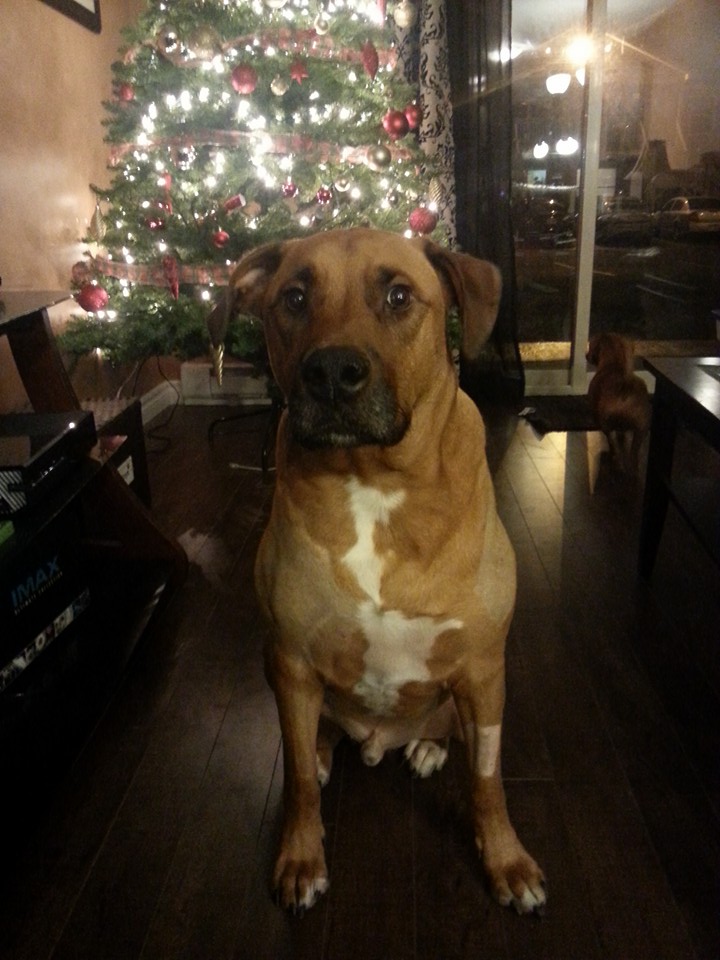 Odin was diagnosed in July 2015, with pure red cell aplasia (PRCA). This is a disease where his immune system attacks his red blood cells and therefore, leaving Odin severely anemic. Those of you who know what PRCA is, know how terrible of a disease it is.
In July Odin had to be rushed to a vet to get a transfusion as his packed cell volume (PCV) was only 8% (normal dogs range from 36-50%). Odin was kept at the vet for 9 days as they tried to figure out what was causing this anemia. While he was there multiple tests were done to rule out things like tick born diseases and when that came back clear,  a bone marrow aspiration was done. This then came back with no clear diagnosis. The vets then had to surgically remove a piece of bone from his shoulder to try to figure out what the problem was. This is then what led to him being diagnosed with PRCA. He was  put on prednisone (immunosuppressant). Odin did well and his blood levels reached up to 36% by September (YAY!). By October, Odin's blood began dropping again. At this point he was then introduced to another immunosuppressant, cyclosporine. This drug is very expensive and after being on it for 2 weeks, his blood was still dropping. Odin's blood levels then dropped back down to 8% and had to get a transfusion (Nov 17). He was also put on one more drug called mycophenolate. His blood levels were up to 18% and then 21.6%!!! But, he then quickly began to drop again and at this point has gone in for another transfusion (Dec 11). In addition to the pharmaceutical meds, Odin has been on homeopathic medicine to try to boost his red blood cell count.
He is such a strong boy, and even though he is so sick he still wags his tail and is loving life as much as he can.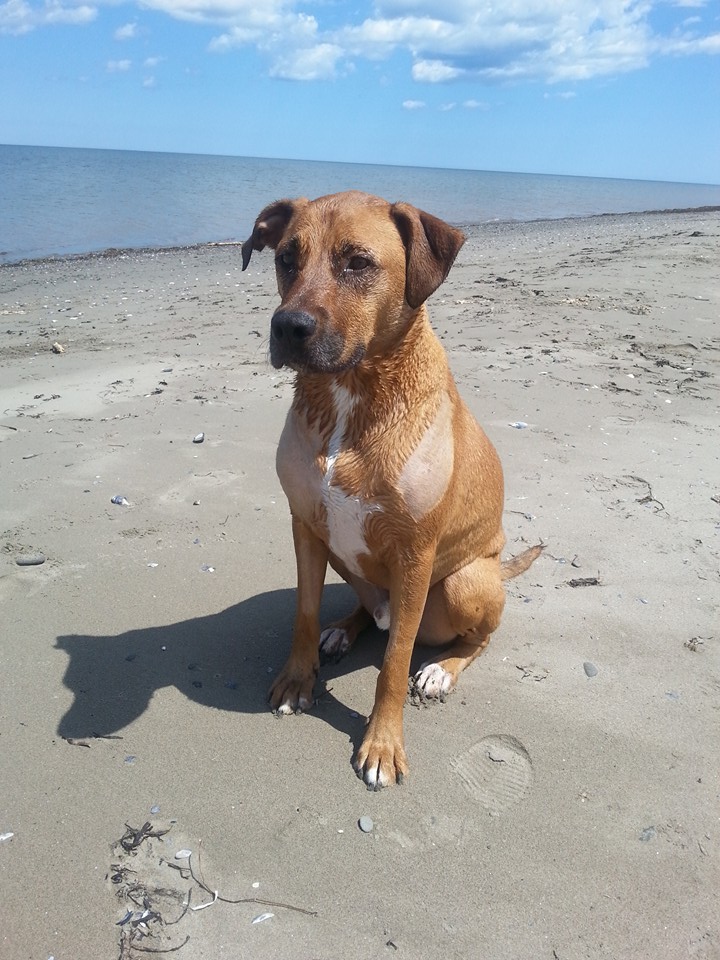 So at this point, no meds are working (yet), and Odin will have to have multiple transfusions to keep him alive. The longer he is alive the more time there is to potentially see if any of the meds he is on will start working!
The total costs spent on Odin has been ~$6000, and I have exhausted every dollar that I have.  His meds cost $700 a month, transfusions have ranged from $425-$800 and checking his blood every week is $55. I am currently a student and will be graduating in January, but the cost, even just for his meds, is too much for me as I have used up all my savings, but Im not ready to give up on my boy!
My vet and I have discussed very briefly the option of a bone marrow transplant for him, this is an extremely expensive procedure (>$10,000). But, if proven to be a reliable option, this is the direction we will need to go in. Until then the funds will go to any meds or transfusions he will need in the mean time and keep him here for Christmas!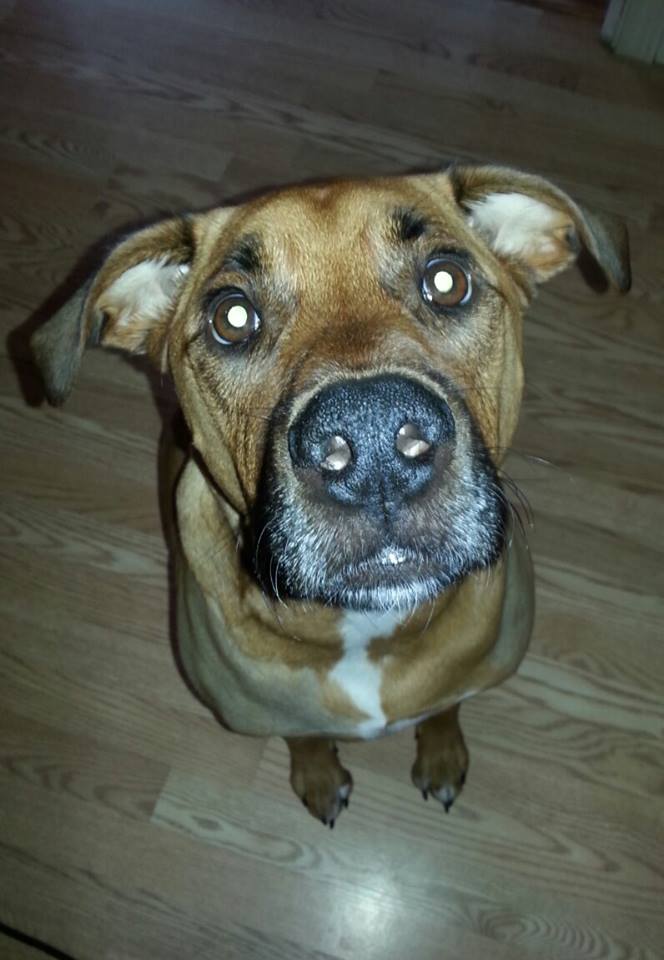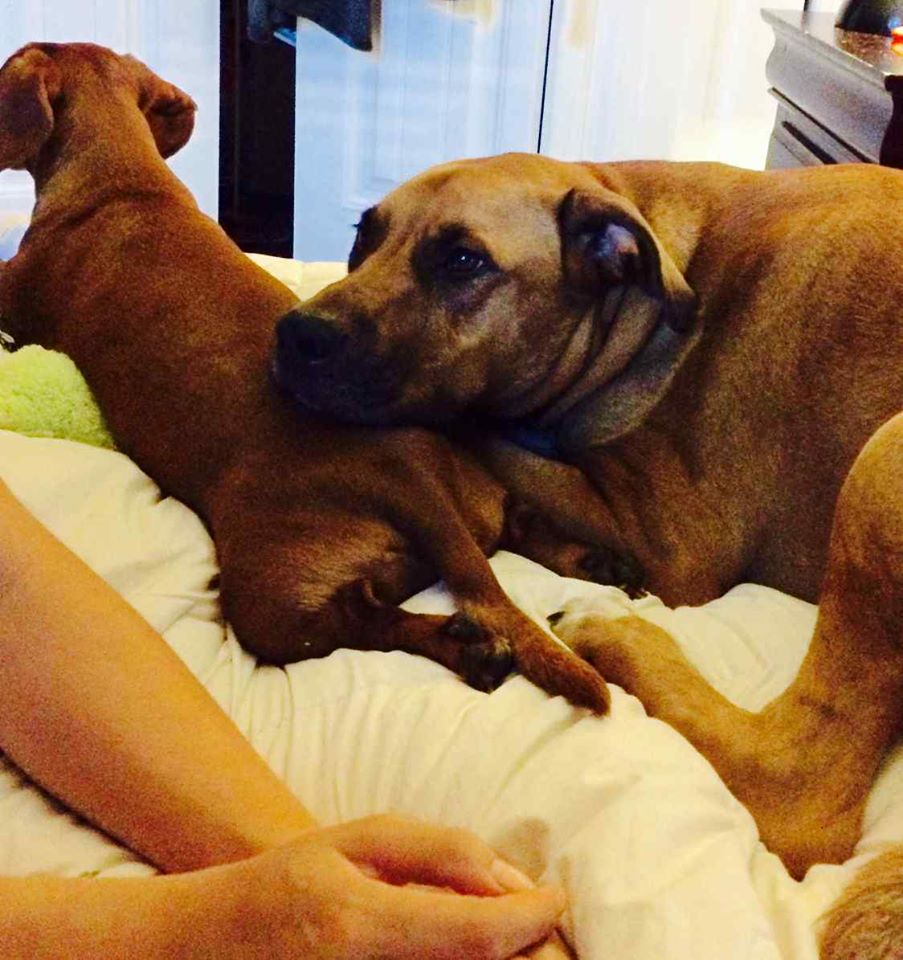 Organizer