Hello to everyone who has came to my go fund me page, myself and my partner are hoping to take our four children away on holiday. The reason why we are doing this in our sad story below.
On the 9th February 2015 our son Layton who is the little boy in the photo sadly passed away following complications from contracting chickenpox he contracted them on the Wednesday 4th february. As everyone knows chickenpox is a normal childhood illness, his older brother also had chickenpox the week before so we knew that it was only a matter of time before Layton started showing signs of the infection which he did.
On Sunday the 8th he started to show signs of improvement and back to his normal cheeky little self only to take a turn for the worst, both myself and his mam noticed that his breathing had became heavy and his temperature was high so we took him to our local a and e department where they began to examine him and took blood tests from him they detected a bacterial infection in his blood and admitted him to the ward for observation.
He then took a major turn for the worst and began to crash the hospital were preparing him to be taken to a specialist hospital by placing him on life support as they had found that he had sepsis, he suffered a massive cardiac arrest and sadly passed away in the early hours of Monday 9th February.
This has hit the whole family like a train both myself and his mam can't understand what has happened and his 3 sisters and brother are all devastated following this tragic event. 
we are trying to keep things as normal as possible for our children the oldest being 11 she understands a little bit more than her younger siblings and our youngest is only 3, since layton died he has lost his best friend and he is totally lost. When he would finish nursery he would spend all afternoon playing with layton till his sisters came home from school and now he can no longer have that time with him. We find it very hard to explain to him where he has gone and he keeps asking us when layton will be back which in turn upsets us and we try our best to be strong in front of him.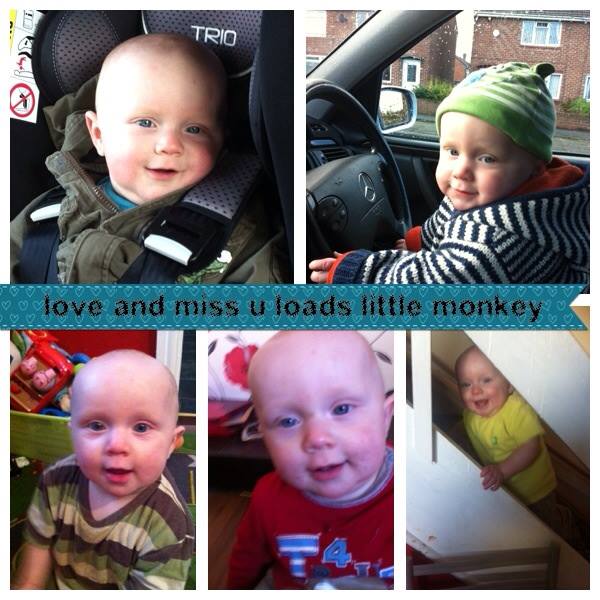 Organizer
David Hope
Organizer
Sunderland, North East England, United Kingdom