Natalie Ovarian Cancer Journey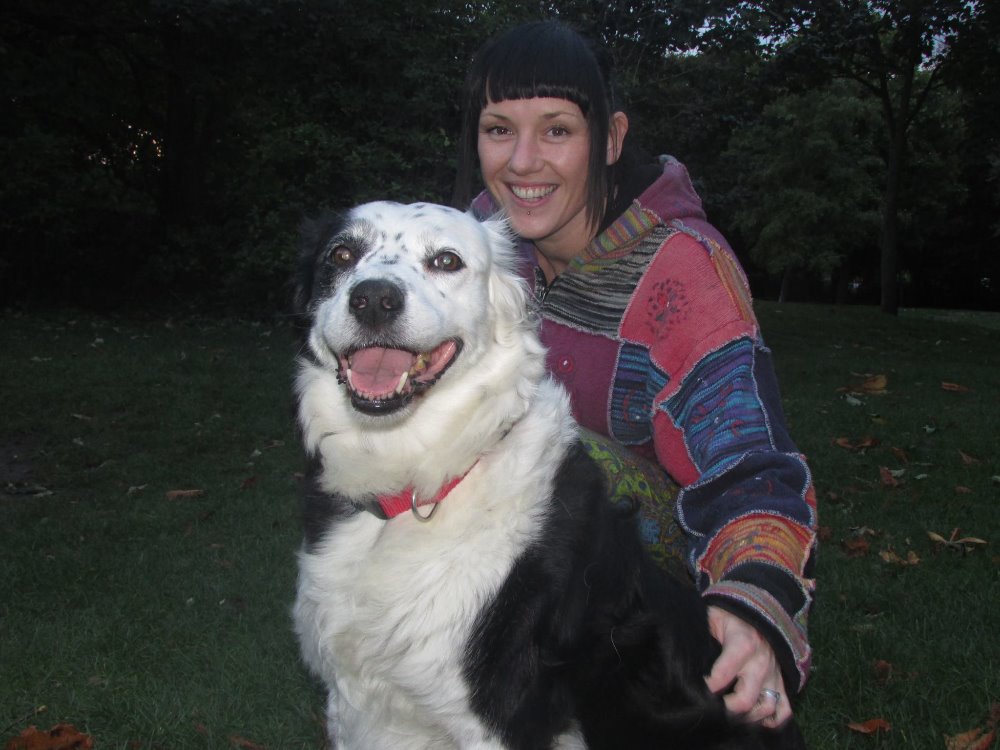 Natalie is a warm and friendly character who has spent most of her life looking after, encouraging, and supporting others both in her personal or professional life. Over the past 10 years Natalie has worked tirelessly in hospitals, residential care homes for the elderly and adults with learning disabilities. She is amazing at helping you forget your troubles, remembering that life is for living. When she walks into a room with her beautiful smile, she lights up anything that isn't shining.
Natalie gives and gives without even realising It, which is part of her beautiful character, never expecting anything in return.
After losing her mum to cancer in February 2009 she started to look into cancer, chemotherapy, nutrition and alternative treatments. At this time Natalie was training to be a nurse as she had been a health care assistant at Maidstone hospital for years and she Loved looking after people when they are at their most vulnerable. It was the most rewarding job she had ever had! But her research lead her to give up her role as a student nurse and to look for a different kind of training that would help people get to the root cause of people's health problems. She had observed the same people coming back to the hospital time and time again over the years and she suddenly thought why? Why are we seeing the same people with the same problems all the time. She wanted to find a way to get to the root of people's illness.
She became disillusioned with the NHS and big pharmaceutical companies from her own personal experience and what she had learnt from research. What she learnt was that chemotherapy is not that effective. I'm sure you will be surprised to hear the latest statistics from a study in America (UK is pretty much the same) Chemotherapy is only 2.1% effective toward a five year survival. Here are some more facts that you might not be aware of that Natalie believes everyone should know and to help you understand why Natalie does not want Chemotherapy and the aggressive surgery that was recommended to her by her consultant;
*Chemotherapy causes permanent damage throughout your body.
*It destroys your immune system, which is the most critical component in getting well.
*Many Chemotherapy drug are carcinogenic (cancer causing) and can cause secondary cancers.
*The reports of effectiveness are grossly exaggerated.
*Surgery can cause cancer to spread.
*Chemotherapy may shrink tumours initially but it strengthens the cancer stem cells which causes cancer to come back far more aggressively in the future.
Unfortunately this is what happened to Natalie's mum. She had breast cancer, was treated with chemotherapy and then her cancer came back extremely aggressively and killed her.
This is what Natalie found after her mum died and why she so adamantly refuses to have chemotherapy. New guidelines from the Academy of Royal Medical colleges, which represent 24 royal colleges and other important health bodies, has been bluntly honest in its assessment of the drugs used for palliative care in the UK. Senior medical experts there have been questioned whether the drugs bring any benefit at all saying, 'the drugs where unlikely to work.' The damning report talked about 'raising false hope' and 'doing more harm than good.' The organisation wants Doctors to hold honest discussions with patients stressing the limitations on benefit and the truth about side effects.
During the following years after her mums death, life was difficult trying to support her father who was a lost soul. Then her dad died suddenly of a heart attack last year (2016) while Natalie was abroad on the first holiday she had in years. You would think things couldn't get much worse but 100 days after Natalie's father passed away her beloved dog Lulu who was 14 had a stroke and had to be put down.
Natalie wasn't feeling well after her dad died but just put everything down to stress, confusing her worsening symptoms for a long standing digestive disorder. In August last year (2017) after being in pain and not feeling well for a while, she found lump in her lower abdomen. After an ultrasound scan she was told she had a 10 centimetre cyst that would have to be removed and not to worry as ovarian cancer was very rare in women of her age. Later to be told that was wrong and in fact she had a very large pelvic mass, which had spread to her ommentum and peritoneum, she has an encapsulated tumour near her liver and swollen lymph nodes (Stage 3)
Natalie has had consultations with several different experts. Chris Woollams from cancer active, Doctor Snell at (Vision of hope Clinic, Brighton UK) and a nutritionist. During her research to find a natural way to heal herself she discovered a testimonial on the Chris (Wark) beat cancer website from lady who had stage 4 ovarian cancer who had healed herself using a PEMF machine (PEMF stands for pulsed electro magnetic frequency) Intravenous vitamin C, ketogenic diet and juicing. So this is what she is trying to do for herself.
Here are some of the costs involved so far.
*The PEMF machine cost £2380.00
Natalie was recommended many different supplements as basic requirement and a foundation to build on.
Here is a list of supplements so you can see the costs involved (per month);
Medicinal Mushrooms £162.00
Digestive enzymes £30.00
Probiotics £25
Artemisinin £20.00
Berberine £43.50
Vitamin B complex £13.00
Caprylic acid £13.99
CBD £60.00
Liposomal vitamin C £80.00
Vitamin D £15.00
Coffee ( for coffee enema's) £20.00
Ozone therapy £1040 (2 times a week)
-------------------------------------------------
Supplyments Per month £ 1522
Natalie is happy to have started Ozone therapy too. Unfortunately all these things cost a lot of money and right now Natalie's funds have run out. It has taken three months just to get her benefits which she has never claimed in her life. And she hasn't received any statutory sick pay as she was just days from finishing her probationary period in the job she had started working as a carer in the community.
After much searching for a treatment that was right for her life, Natalie has decided she would like to go to a clinic in Germany as they are world reknowned. They offer all the alternative treatments like the B17/ Vtamin C/mistletoe infusions and local hyperthermia and as well as offering psychological support and good nutrition and we found that they also offer chemotherapy and surgery. What's interesting is they sensitise the cancer cells first with hyperthermia and then give a low dose chemotherapy which can be very effective and does not kill off the entire immune system.
Full therapy in one of the German Klinic.
Cost per week (approx. 7,000 euros) which include all the above treatments
Lisa:
The one thing recently I have learnt about Natalie is how incredibly brave she is. Still managing to laugh and smile through the most awful life situation that anyone could face. She is the night star that shines brightly in all of our lives.
Please support Natalie to get the treatment she needs. She feels it is her mission to make a full recovery so she can give back to others and help them overcome cancer too.

Organizer
Natalie T Collins 
Organizer
Margate, South East England, United Kingdom
#1 fundraising platform

More people start fundraisers on GoFundMe than on any other platform. Learn more

GoFundMe Guarantee

In the rare case something isn't right, we will work with you to determine if misuse occurred. Learn more

Expert advice, 24/7

Contact us with your questions and we'll answer, day or night. Learn more