Nana Akua Oparebea Virtual Fundraising Conference
BY TITHING YOU WILL RECEIVE BLESSINGS EVERY TIME LIBATION IS POURED AT THE HEALING CENTER.  A LIST OF DONORS WILL BE POSTED SO THAT THEY WILL BE COVERED WHEN PRAYERS ARE OFFERED AT THE HEALING CENTER. SUPPORT THIS MOMENTOUS EFFORT AND RECEIVE YOUR BLESSINGS.

Net proceeds from the virtual conference commemorating the work of Nana Oparebea and Nana Dinizulu in bringing Akom to America will be used to:
• Establish a traditional Healing Center at the Acconedi Shrine
• Repair the road leading to the Aburi compound at the Acconedi Shrine
• Provide seed money for future virtual conferences on Akom in the Asante Region
Your donation to GoFundMe will be used to pay for the cost of producing and marketing the Commemoration virtual conference in order that it will generate sufficient funds to be used for the above charitable purposes.
To register for the virtual conference, visit:
www.akan50yearlegacy.org

The Healing Center will be an extension of Nana Oparebea's work as a successful traditional healer. See the picture below of her installation as the first Chairperson of the Ghana Psychic and Traditional Healing Association and her 1973 newspaper interview while visiting the home of Nana Kwabena Brown describing the use of medicinal herbs.
Meda ase/Thank you, in advance, for your support.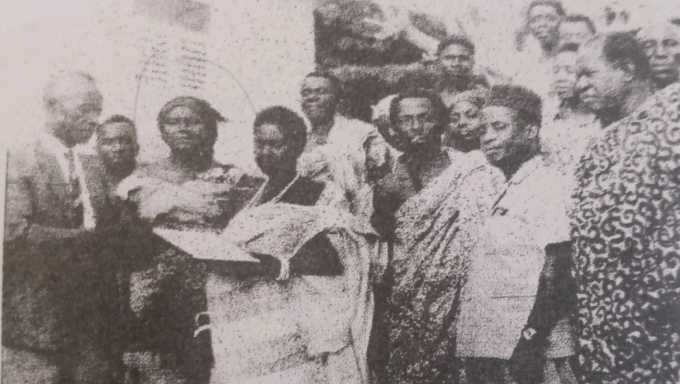 Organizer
Kofi Ofori
Organizer
Lusby, MD