It's my 30th bday - support Nepal!
For my 30th birthday, please join me in supporting the Shree Himalayan Secondary School in Tolka, Nepal. 
Earlier this year, my team at
Hope Corps
was connected with the Tolka community through 
Stepping Stones
, a Nepal-based nonprofit. I will be traveling next March to meet with Tolka's leaders and get the project started. 
My first trip to Nepal was in October 2014, and I knew immediately that I would return. The friends I made shared so much — their homes, food, and culture. I am so excited for this opportunity to give back, and I hope you will be a part of it.
[Nature, my Nepali little sister. I stayed on her parent's farm.]
About the project:
The mountain community of Tolka wants to expand it's footprint to accommodate the growing student body. The expansion project will cost $35,000 and include a new 3-room building with a classroom, library, and fully-equipped computer lab. 
[Shree Himalayan Secondary School in Tolka, Nepal]
To show their commitment to the project, the parents in Tolka will raise $8,000 and provide the manpower to build the school.
Hope Corps
and 
Stepping Stones
have committed to raising the difference. The plan is to break ground in October 2018.
To add perspective, nearly half of Nepal's population lives on less than $2 a day. The community's commitment to raising $8,000 demonstrates just how much they want this school. This will be no small feat! 
Will you support the Himalayan Secondary School project? Any donation, even just $1, will help!
TLDR: It's my dirty 30 birthday. Instead of buying me a delicious beverage, please donate those dollars to help build a school in Nepal. 
Your donations will support the school —  not my trip!
Check out these photos to see the magic that is Nepal. I encourage you to visit or, better yet, come with me next March!
[Trekking between tea lodges with Ramu, my Nepali guide, and my dear friend Rahul.]
[Giant bamboo swing outside of Ghandruk, Nepal. Yes, I got in line to get on the swing.]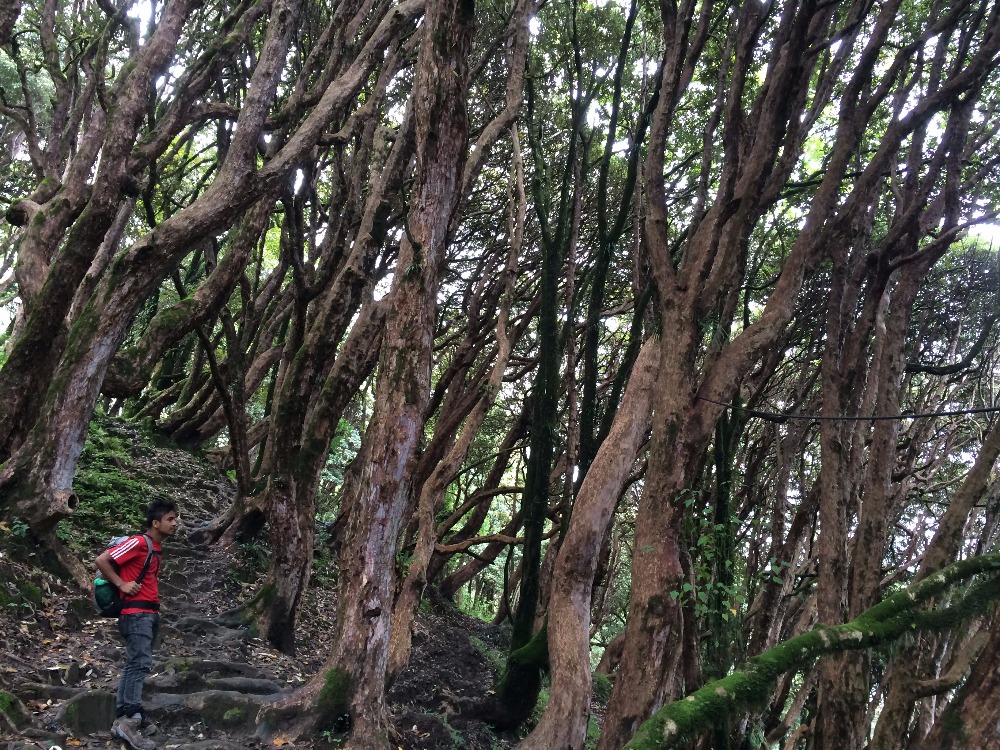 [Ramu, my Nepali trekking guide, with the Rhododendron trees.]
[Boudhanath, a stupa in Kathmandu. Notice those eyes in the top right.]
[And one more of Nature because I adore her :) ]

Organizer