Murphy the Golden Retriever - Road to Recovery
About Murphy
Murphy (A.K.A the Murphman) is our gorgeous 16 week old Golden Retriever puppy. When we got him, he brought so much joy into our lives and has been the brightest little bundle of love for us (Jake and Hayley). We first met him when he was one week old, and have loved him ever since.
We saved up enough money to make sure we were ready to take on the responsibility of a puppy, knowing that the occasional medical and vet bills were a part of the package. However, nothing could have prepared us for what was to come.

The medical stuff
Unfortunately, on 16 October 2020, Murphy became very unwell. After his first overnight stay at an emergency vet, scans showed that he has an enlarged, cystic kidney (hydronephrosis) that is no longer functioning correctly and is pressing on his other organs.
Murphy has since had several vet visits, including more emergency overnight stays, and is scheduled for surgery in the week beginning 26 October 2020.  

About us

We are both in our early 20s studying full time at the University of Wollongong. We decided early this year to start searching for a dog to join our family, and everything seemed to fall into place when we came across Murphy.
Hayley unfortunately broke her foot on 03 October 2020, and had surgery to insert a metal plate to repair the break on 23 October 2020.
Jake in particular has had to juggle a very high uni load with caring for Hayley, Murphy and working casually. We are extremely grateful to our families who have also stepped in to help wherever possible.

The financial stuff
The vet bills for Murphy have been adding up rapidly, with his surgery next week bringing our current total of vet expenses to over $10,000. We would appreciate any help or financial assistance that you can offer. Our number one priority is giving Murphy his best chance at a happy and healthy life with us.
To follow Murphy's journey, please feel free to
follow him
on instagram @_themurphman.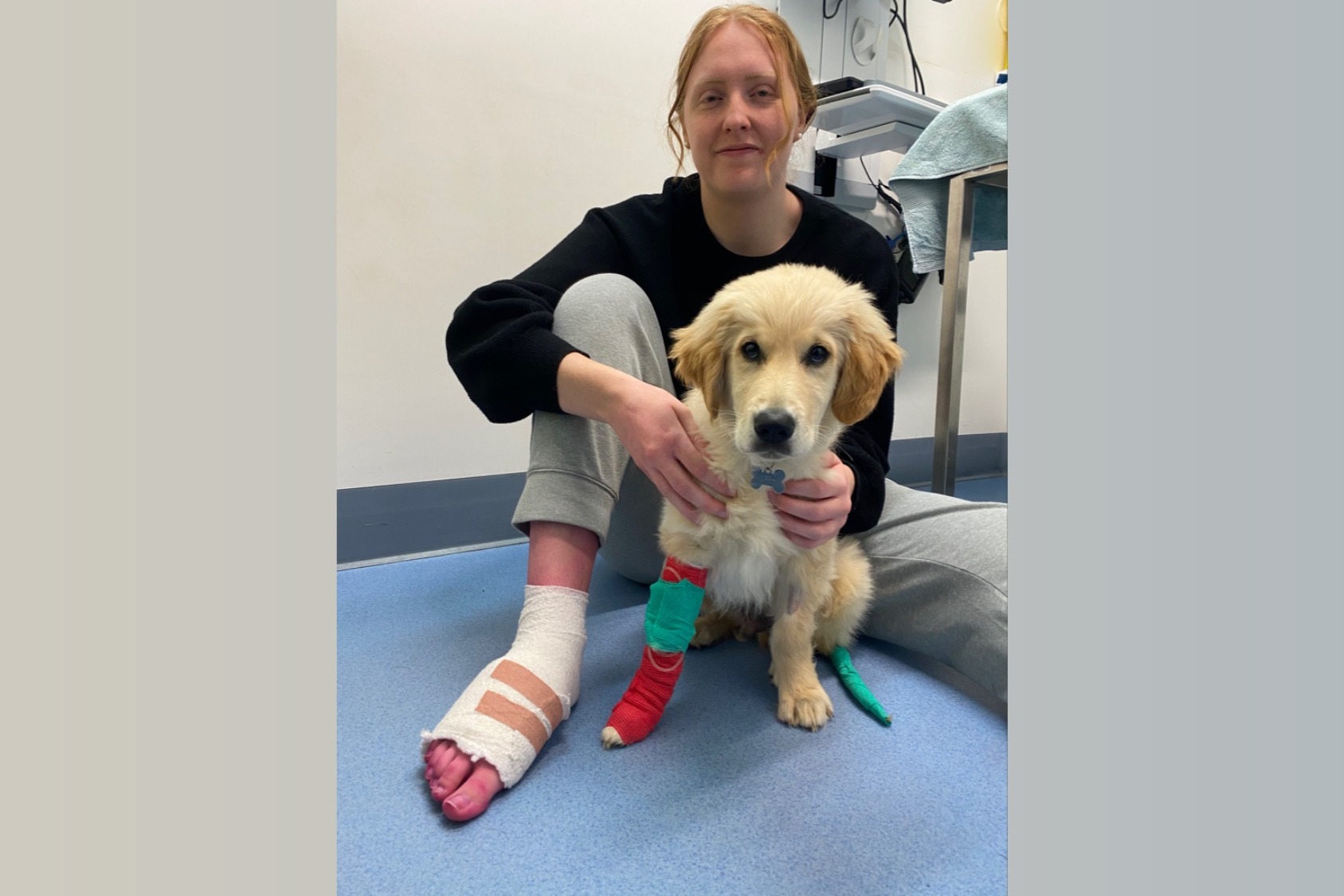 Organizer
Hayley Mason
Organizer
Wanniassa ACT