WWII Vet's Home Damaged By Storm
Mr Wilbur Schmit is a ninety two year old WWII Veteran and the only caregiver for his wife, Anna, 88, who suffers from dementia.  
In late May of 2017, the Schmit's home sustained serious damage when a very large tree was knocked down in a storm.  The tree smashed into the Schmit's bedroom narrowly missing the Schmits.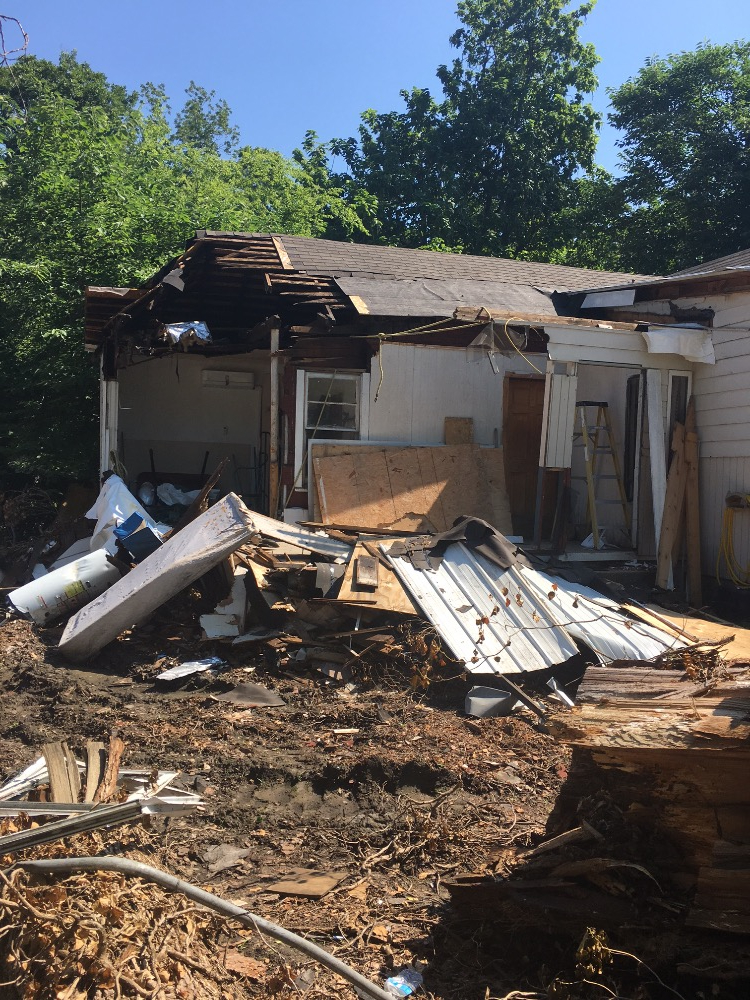 After losing their home of 20 years in a flood during the fall of 2016, Mr and Mrs Schmit have only been in this home since January of 2017.  The tree was on a neighbors property and the accident is not covered by the neighbors homeowners insurance.  Additionally, Mr Schmit neglected to get homeowners insurance when they moved here in January.  Various types of government assistance has been sought but the Schmit's do not qualify.  
Mr Schmit served as a gunner on the USS Washington after enlisting in the Navy when he was 17. He married Anna in 1949. Their two sons died of cancer and they have no family in the region who can help them.
The Schmit's need help.  Many community organizations and businesses in and around Poplar Bluff, Missouri have volunteered their time to help restore the Schmit's home.  Please consider making a donation to purchase supplies to rebuild their home.
All donations are needed as soon as possible and will go directly to the  cost of materials to restore the Schmit's home.
This entire story was published in the Daily American Republic on Sunday, July 9th, 2017.

Organizer and beneficiary
Matthew Bedell 
Organizer
Poplar Bluff, MO