MONICA AKSAMIT - ROAD TO TOKYO!
I am a 2016 Olympic Bronze Medalist in the sport of fencing, and have a shot of qualifying for my second Olympics in Tokyo, Japan in 2020. In the past 3 years I have tried to do everything so that I could accomplish this without fundraising.  As you may or may not expect, it's not easy to reach out and ask for help like this. Unfortunately, with fencing being such a niche sport, even a Olympic bronze medal doesn't guarantee you a sponsor. The money that I have earned through small social media campaigns has been going to the debt that I have from trying to qualify for the 2016 Olympics. Which I'm still paying off to this day. Therefore, I need your support on the road to Tokyo in 2020! 
Accomplishments:
Bronze Medal in Team at the 2016 Olympic Games in Rio de Janeiro
Gold Medal in Team at the 2019 Pan American Games in Lima, Peru
2x Gold Medal in Team at Pan American Championships
Silver Medal in Team at World Championships
Bronze Medal at Pan American Championships
5x USA World Team Member (2007-2009 & 2016-2018)
2x NCAA Team Champion
Runner-Up NCAA Champion
3x NCAA All American for Pennsylvania State University
Purpose;
With minimal funding in this sport, the purpose of this campaign is to assist in the costs of properly training on my Road to Tokyo. Like many professional athletes are paid to do their jobs, this is not the case with fencing and I need to give 100% focus to bettering myself in pursuit of the Olympics on a daily basis! Competitions are located all over the world, and in order to have a chance of qualifying you have to attend all of them in order to collect points, which are awarded for your result. The more competitions you go to, the more chances you have to improve your ranking. Among the many costs associated with an Olympic training and competing:
-Commutes: I commute 4-5 times a week to Manhattan from New Jersey in order to train with the top coaches in the United States, as well as other top fencers. 
Last year I spent about $5,000 in train commutes.
-Traveling: Flights, hotels and visas. Every season we have 8 international competitions. These are held all over the world, from China and Korea to France and Tunisia. We also have 4 national competitions which are held in one of the 50 states.
Last year I spent around $12,600 for World Cup travel and about $2500 for National tournaments. Visas cost me $500.
-Competition costs: For each competition there is a registration fee, and there is also a competition fee.
Last year cost me $1,400 in order to be able to compete in tournaments.
As I mentioned previously, I am still paying off my debt from trying to qualify for the Rio 2016 Olympics and therefore am unable to bare the weight of paying those off and being able to support myself this season. 
Motivation:
When I was 12 years old, during one of my weekends with my dad, I asked him for $20 to buy a fencing mask. He responded by saying, "Fencing is a luxury," "It's not like you'll ever have any real accomplishments." From that day on, I vowed to reach the highest level that I possibly could to prove him wrong.
My Story:
I started fencing 16 years ago, when I was 9 years old.. It was love at first sight, and my mom couldn't keep me away from it. At that time my parents had already been divorced, and my mom had to raise me entirely on her own. It was always a struggle with getting me to practices and competitions, but luckily my club mates and my mom's friends helped out.
When I was 15 years old, my mom was diagnosed with second stage breast cancer. It was the scariest year of my life. I was horrified that I would lose her, and watching her suffer through multiple surgeries, followed by chemotherapy wasn't easy. She was very fortunate to not have lost the battle, and I, to not have lost my mother. Her strength pushed me at practices and competitions, both of which were a great escape from what was happening back home. The following year I won my first Cadet national competition and went on to make my first national team. I also went on to make more national teams, which ended up landing me a scholarship at The Pennsylvania State University.
As a freshman for the Nittany Lions, I started off 1 touch short of the final 4 and finished in 5th place at NCAAs. By the end of my collegiate career, I was a 3x All-American, a 2012 Runner-Up champion and accumulated 2 NCAA team championship titles. I was devastated with my loss my senior year, but after a conversation with my personal coach, I decided to commit the next 4 years of my life, in pursuit of a spot on the 2016 Olympic Team.
In Rio 2016, the US team walked away with a bronze medal. While only being able to compete in the team event, I was inspired and motivated to try to make another Olympic team to be able to represent not only the United States at the Olympics, but also myself individually!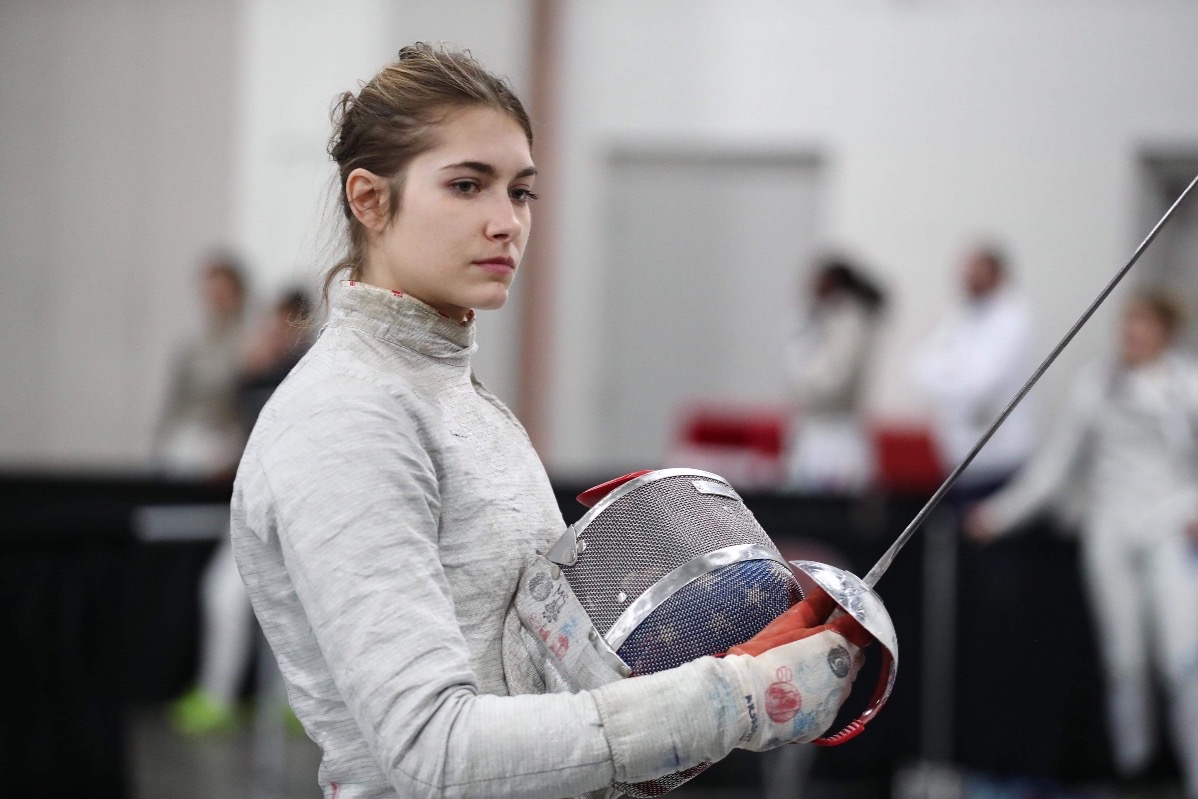 Experience:
I've coached, and taught countless young fencers, not only to become better athletes, but better people. Sharing the importance of health and motivating others to improve their lives is my next life initiative behind my Road to Tokyo!
On my Facebook FanPage, I will be uploading videos and articles because I want people to know the real me. I'm excited to meet the many wonderful people that support my dream and share in my passion to share truth and love to all.  
Summary:
I am a 2016 Olympic Bronze Medalist in the sport of fencing, and have a shot of qualifying for my second Olympics in Tokyo, Japan in 2020. Being in such a niche sport, finding a sponsor is a difficult, and with no success I am unable to support myself this season. Therefore I need your help on my Road to Tokyo 2020!

Organizer
Monika Aksamit
Organizer
Morganville, NJ