Who am I?
My name is Josiah Yoo and I'm an aspiring musician. I currently study cello privately at the Academy, a training institution for gifted pre-college musicians in Chicago, IL. For the past two summers, I have had the privilege of studying at the Meadowmount School of Music in NY. In order to keep growing and learning as a musician, I feel that it's necessary to continue my studies even through the summer, preferably still at an intense level.
What is the Meadowmount School of Music?
"Founded in 1944 by Ivan Galamian, the Meadowmount School of Music, located in the Adirondack Mountains of upstate New York, offers exceptional string players and pianists a seven-week-long intensive program of private study and chamber music coaching with our dedicated and internationally recognized faculty. Performance opportunities include weekly masterclasses with the Meadowmount faculty, masterclasses with visiting artists, and concerts both on and off campus. The list of distinguished alumni who have spent summers at Meadowmount over the years is extensive, and many artists such as Michael Rabin, Itzhak Perlman, Pinchas Zukerman, Jamie Laredo, Kyung Wha Chung, Arnold Steinhardt, Joshua Bell, James Ehnes, Lynn Harrell and Yo-Yo Ma went on to establish international careers.Through the guidance of the teaching and coaching staff, students can accomplish at Meadowmount in a summer what would ordinarily take a year to accomplish at home."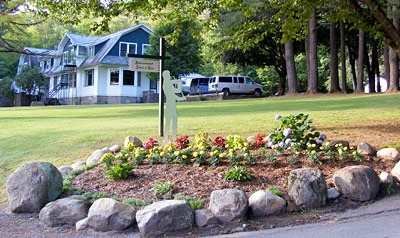 What does Meadowmount mean to me?
Music is the best thing that I could ever ask for and being blessed with the gift of being able to share it with other people is so humbling. Ever since I was around 12, I decided that I wanted to perform and play music seriously. At this point I began my intensive training that still goes on today. I have been graciously accepted into the studio of Hans Jørgen Jensen and have been studying with him for the past 4 years. Mr. Jensen has also been my teacher at Meadowmount so being able to continue studying with him is a huge benefit. But aside from the lessons and training, I see Meadowmount as the greatest opportunity I have to grow as a musician and a person. The challenges of this camp are quite great but that's the beauty and fun of music. The hard work and passion will always pay off and I want to keep pursuing my dream of sharing my music all over the world. This opportunity is a vital part of that goal.
How can YOU help?

You're support whether through donation, prayer or motivation is all much appreciated.
This fundriaser runs from May 1-June 1. I have just ONE month to raise the target amount! 
If you are willing to support financially, you may choose the reward level that corresponds with your donation. Once you pick a reward, I will be in touch with you to work out the logistics upon receiving your reward.
If you would like to make a separate donation of any amount without the reward, contact me upon making your donation.
Where is your money going?
You're support and generous donations will be funding the rest of the tuition for Meadowmount. The school has given me a scholarship of $3000. The total tuition is $6,500 and so my target goal is $3,500. 
My official complete bio:

     Cellist Josiah Yoo, age 16, is a scholarship recipient Fellow at the Music Institute of Chicago Academy, a training center for gifted pre-college musicians. Josiah is the first place winner of the Junior Division of the Society of American Musicians Competition (2011) and the Primary Division of The Society of American Musicians Competition (2008). He is also the first place winner of the Junior Division of the Chinese Fine Arts Society of Music Competition (2009). In his eight years of playing and competing, he has received numerous prizes, including one from Music Institute of Chicago Young Artist Concerto and Aria Competition, DePaul University's Music Competition and Sejong Music Competition. Josiah studies privately with MIC artist faculty members Hans Jørgen Jensen and Gilda Barston. He was also the recipient of the Bette scholarship, the Venzon cello scholarship and Mabie Family Scholarship. Josiah performs on a Lawrence Wilke cello.
     Josiah was also the cellist of Quartet Lumière, who won gold medal at the 2013 Fischoff National Chamber Music Competition junior division, first place and grand prize at the 2013 A.N. & Pearl G. Barnett Chamber Music Competition, first place at the 2013 Jules M. Laser Chamber Music Competition, along with first place at the 2012 Discover National Chamber Music Competition. Among top prizes, Quartet Lumière had the privilege of performing in MIC's 83rd Gala honoring Lang Lang. As a result of their gold medal win, Josiah's quartet performed on the acclaimed National Public Radio show "From the Top" with host Christopher O'Riley. Other notable performances include the Harris Theater Eat to the Beat series and the pre-concert for the Chicago Philharmonic's performance featuring violinist David Perry. In addition, he was the cellist of the former Okemo String Quartet, coached by MIC artist faculty member Marko Dreher, who were the first place winners of the 2011 Jules M. Laser Chamber Music Competition, semi- finalists in the 2011 St. Paul String Quartet Competition, and the youngest ever quarter- and semi-finalists in the Fischoff National Chamber Music Competition in 2010 and 2011, respectively. Since 2009, their special invitations include MIC's 80th and 81st Galas honoring Yo-Yo Ma and Maestro Riccardo Muti, Fortnightly of Chicago, Music in the Loft, WFMT's Introduction live broadcast and Benefit, and other local andnational invitations to perform. He was also a member of the Zafira String Quartet with his sister, which advanced to the quarter-finals in the 2012 Fischoff National Competition.
     He has performed in master classes for distinguished artists such as Richard Aaron, Lynn Harrell, Robert Nagy and Tamas Varga, principal cellists of Vienna Philharmonic, Richard Hirschl, cellist of Chicago Symphony Orchestra, Rachel Barton Pine, Inna Faliks, Vadim Gluzman, Anne Akiko Meyers, Arianna String Quartet, Jupiter String Quartet, Cavanni String Quartet and Marc Johnson of the Vermeer Quartet. Josiah had the privilege of performing side-by-side with the Ars Viva Symphony under the baton of Maestro Alan Heatherington. He has also performed with the Northwestern University Cello Festival with guest conductor, Hans Erick Deckert. Josiah was recently invited to perform in the Vamos Celebration honoring teachers Roland and Almita Vamos at Symphony Hall. He also attends the Meadowmount School of Music during the summer.
Hear Quartet Lumière on NPR's "From the Top" Program:

Quartet Lumière: Show 277 | Bowling Green, Ohio

Hear Quartet Lumière at the Winner's Concert of the 2013 Fischoff National Chamber Music Competitions:

Quartet Lumière, 2013 Gold Medal
Organizer