Mister's Chemotherapy Fund
Hello, my name is Selene -On August 17th, 2017 our beloved Lady, Mister was diagnosed with Dog Lymphoma Cancer. We're beside ourselves in this, and are trying to be as proactive as we can while we wait for her oncology appointment that will give us the full diagnosis of what we're facing. We do know that she will be going through x-rays and a variety of tests to find out how aggressive the cancer is (and at what stage), plus going over possible treatment plans. Her vet has told us that because we've caught it so early, that she's hopeful and obviously, we plan to do everything in our power to get her every treatment possible to prolong her life and get her into remission. We want to provide her with everything we can to make her life as wonderful and amazing as she is. We already know that she'll probably be going through chemotherapy, because her vet said that 80 – 90% of dogs diagnosed in early stages respond very well and can go into remission, but the chemo is really expensive; we've been told that we should expect a 5k minimum for the chemo rounds with more due to the possibility of medications she might need as, plus even more for regular checkups to monitor her condition through it.
Without treatment she might only have several weeks or a couple of months at most, but with treatment she will have a relatively symptom free life and could live for years. There is no life for us without her... She's this little shining star that means the world and just the sweetest girl  we were lucky enough to find -every second we spend with Mister is a gift and we'll do anything we can to make sure she lives for as long as she's able and to her fullest. We already plan to sell everything we possibly can to raise these funds for her, but unfortunately we're afraid we'll still run short and because of the nature of this disease and how quickly Lymphoma can spread, we're also afraid that we won't be able to make the money in time for her treatments. Every second and every minute counts towards her life in this, as does it her treatments.
In addition to us selling anything and everything we can, we're also starting this to help raise funds because time is of essence here and the thought of not being able to raise enough to keep her alive is devastating beyond repair. Mister only just turned 10, she's too young for cancer, and she's just the most amazing girl in the world who deserves more than what life is dishing her. We've had nothing but bad luck since I got diagnosed with a chronic illness last year and had to go to urgent care due to how bad my condition got, and I'm now going through a life time of medication and life changing remedies just to keep myself mobile. We don't get any type of assistance and I already pay high premiums for my own insurance, not to mention my medications, doctor visits, specialist visits and special dietary needs. We still haven't recovered financially from all of it because it's ongoing and now we're facing something that is going to be far more expensive than we have to raise so soon after my own illness set us this far back, and we have no time to waste on it so must start everything immediately because as said, it means Mister's life. Please, if anyone could help us out, even just the smallest towards her upcoming chemo bills, we have no words for how thankful we'll be.
Mister is precious to us, beyond all words.  
Her background:
Mister is a Chihuahua/MinPin mix and back in September of 2011, we adopted her from the Portsmouth Humane Society in Virginia shortly after we'd first moved there. She was four and a half years old then, had a Cherry Eye so her eye was a little weepy (something we fixed shortly after we adopted her and now her big buggy eyes are not only not weepy, they shine), and had been dumped off at the shelter pregnant by what we found out to be was, her 4th owner. Mister hadn't done well in the shelter so she'd been taken out to a foster, she had a litter of two puppies and shortly after they'd been weaned, they were adopted out at an adoption event, while Mister herself wasn't. When Nezu first held her, she did this sad little whine for her foster and she immediately fell in love her, deciding right then to bring her home. At the time we had a roommate who had a dog, so after a quick meet and greet, we paid all her fees and brought her with us. The foster told us she had been calling her Charo because of the way she'll stand up on her hind legs and dance, we also found out the name before that had been Bella, so at first we thought it might take her a while to understand her newest name, only she learned it so quickly and we were happy to find how fast she adapted as a member of our family.
Getting her accustomed to our living situation at the time, and any time since didn't take long at all. Everything with her has been a really smooth transition because she's so intelligent and learns in lightning fast ways. She was already well trained and knew a couple of basic tricks like sit and lay down, but over the years we've taught her to give us high fives, and of course "wait" for her treats until we give her the okay. We were told she wasn't really good with leash walking since she was more of an indoor dog, so we took the opportunity to take her on a lot of walks – we found out that while she did pull, with a harness she leash walked just fine. She loves her walks and is always moving, eager to go to the next destination. Now she stays very peacefully beside us and keeps a pretty steady pace, taking in her surroundings and sniffing interesting smells, while looking back occasionally for both me and my mom to make sure that we're still nearby. We were also told she never showed interest with toys (and that she didn't understand what a toy was), yet we found out too that she just hadn't been given the opportunity because today the apartment is overflowing with all her toys.
Mister is such an active dog, she's never slowed down once since we got her and we'd like to keep it that way. Since we've had her, she's always been as energetic as a puppy (and gets along best with them since they match her level of energy, haha). Every time we go through exams her vets are so surprised at her condition for her age, and we usually get comments about how she examines like a two year old and not every age she's been since. We get the same feedback from people every day we're out with her, she's just amazing. We have about a hundred nicknames for her (Bean, Beanerbabe, Butterboob, Butternutsquash, Bablebeanerbutt, Bibblebutterbum and her standard, most important -The Little Beanacorn) and she knows that each and every one of them is her and responds to them in kind. We don't go anywhere without her because she's part of our small family, and I know everyone says this when this type of thing happens to them, but this news is not fair at all for such the amazing animal she is.
Thank you so much for reading all of this, it's really emotional for me and my mom and like I said, we're beside ourselves trying to work this out. Mister is beyond important to us and our lives are dark without her, but no matter what we're told as far as her prognosis is concerned, we're making every day count with her because she's our precious baby girl. Obviously we'll keep everyone updated on her full diagnosis and the possible treatments that are available for her once we learn it, and in the mean time, any help we can get towards this is appreciated greatly.
Here's a small Bean gallery, to show just a little how much she means to us and how much we love her.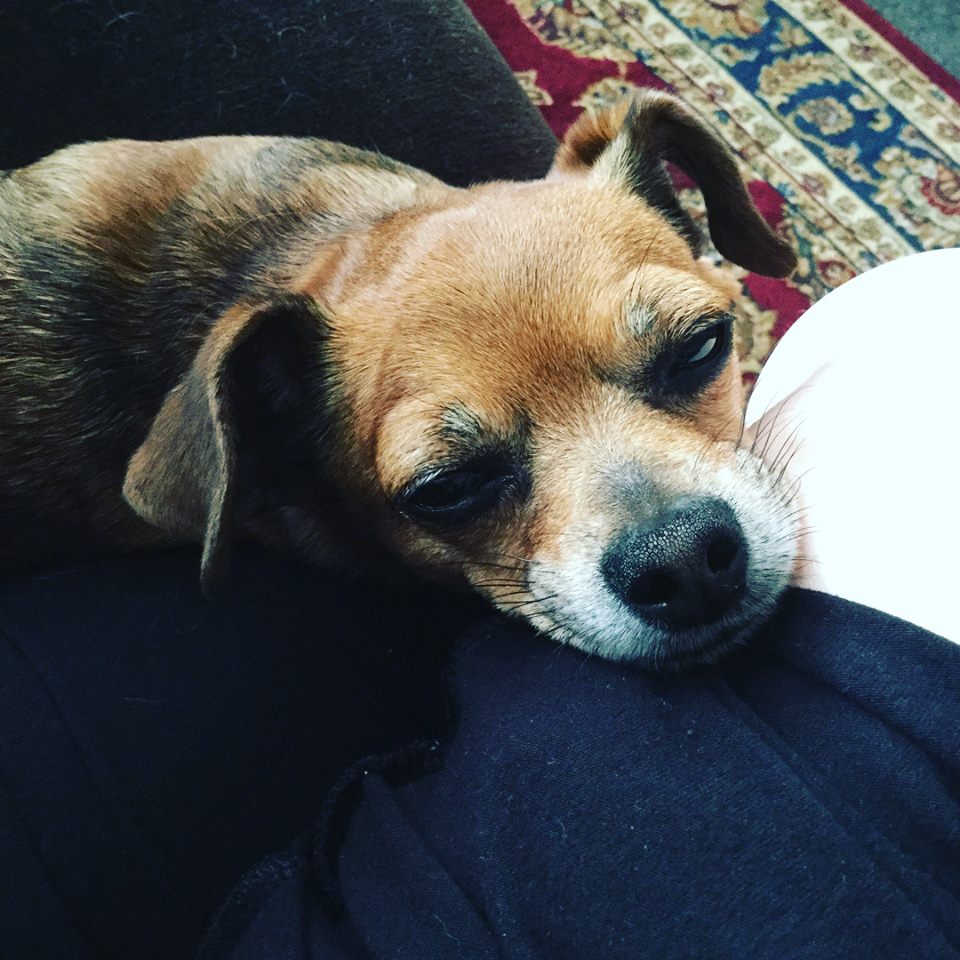 Organizer
#1 fundraising platform

More people start fundraisers on GoFundMe than on any other platform. Learn more

GoFundMe Guarantee

In the rare case something isn't right, we will work with you to determine if misuse occurred. Learn more

Expert advice, 24/7

Contact us with your questions and we'll answer, day or night. Learn more