Michael Leon Heart Transplant Fund
Hi Friends,

My name is Aleesa Miller and I have created this campaign on behalf of a dear member of our community and family, Michael Leon.

Michael and his wife Nancy have been married since October 27, 1990.  During their 27 years, they have raised three awesome children and have been blessed with four grandchildren. They have raised their children to be honest, respectful, forgiving, compassionate and most of all, responsible young adults. 


Mike spent 27 years as a Fugitive Recovery Agent serving the San Bernardino and Riverside County areas, all while coaching baseball, softball and spending time as the Umpire Chief for Orange Crest Little League in Riverside, CA.  He did this not only to spend time with Stefanie, Sabrina and Scotty, but to teach them and other youth in his community, life lessons through sports. He is loved by so many young adults now who will still fondly refer to him as "Coach Mike" when they see him.

Throughout his 27-year career as a Fugitive Recovery Agent, he spent many of those years as the Director of Investigations for two of the largest retail bail organizations on the west coast.  As the Director of Investigations for these companies, he was responsible for ensuring the safety of not only the Fugitive Recovery Agents under his employ, but of the citizens of the counties in which he and his teams searched for and arrested their fugitives. In doing this, he ensured that their teams had access to, and were trained by some of the best in the industry, tactical professionals, law enforcement agencies and defensive tactics professionals. Michael also insisted on participating in the training himself, and as recently as September 2016, there were no signs nor symptoms of CHF during a two-day advanced defensive tactics course that he and his men attended.


In October of 2016, Michael fell ill and when he was not getting better, Nancy insisted that he went to the hospital to be evaluated. Not only was he diagnosed with Double Pneumonia, he was also surprisingly diagnosed with Congestive Heart Failure. Although this has been a complete shock to the entire Leon family, Michael has not stopped fighting since he learned of his diagnosis. He continues to exercise, he has beat the type 2 diabetes that he was diagnosed with last year, and he has kept a positive outlook. 

In February 2017, Michael was admitted into the hospital awaiting his Left Ventricular Assist Device (LVAD) procedure. The LVAD was to be put in place to help his heart pump enough blood to the rest of his body. When he was admitted into the hospital, his heart was pumping 1.3 liters per minute, and after the LVAD was placed, it now pumps 6-7 liters per minute. The LVAD is in place until they find a suitable heart for Michael, at which time they will do the transplant and remove the LVAD and the Pacemaker/Defibrillator.


This is where our stories come together. . .

When Michael was admitted to Loma Linda University Medical Center in February, he was given a roommate in his two-person hospital room. That roommate was my Papa, Jerry Clark. 

During my Papa's last few days before being intubated, he and Michael stayed up all night talking and ended up creating a bond that can't be described. Michael opened up to Papa and was naturally terrified of all of the impending medical procedures that he would have to undergo and Papa encouraged him and answered all of his questions. My Papa had had a heart transplant himself when he was 69 years old, so he knew exactly what to expect, and according to Michael, made him feel much more comfortable about the impending procedures. I joked to Papa that I was happy that he was getting to have "sleepovers" with his new friend.

Nancy and Michael, along with their three children and their extended family, saw our entire family day in and day out during my Papa's last few weeks. They gave my Mamma, Mary, a place to stay in their home since it was only a few miles from the hospital and my Mamma's house was all the way down in Temecula. My Mamma would go home with Nancy after visiting hours were over, and they would talk for hours, while Michael and my Papa would do the same. Nancy visited Papa in the ICU daily and supported my Mamma by making sure she ate, slept and took her medication, and my Mamma would visit Michael daily as well. Every time my family would come up to see Papa, it was automatic that we were going to see Michael too. And after Papa passed away, we continued to visit Michael until he was released from the hospital. Now we all see each other for get togethers.

Shortly after his open heart surgery and LVAD surgery, my Mamma asked Michael if he would speak at my Papa's memorial service. Michael said it would be his pleasure, and he shared of the bond that he and my Papa had built and how insperational my Papa was to him in his time of need.  

I will never be able to describe the impact that the Leon family has had on all of us. 

Now, they need our help. 

Michael was terminated from his job unexpectedly two weeks ago and he is currently on the waiting list for a heart transplant. 

The Leon's are the people who always give, whether it be to the community as a coach or a team mom, or to the homeless man sitting outside of a Sizzler restaurant. They are not the type to ask for anything, but would give the last of everything they had to help someone else. I would like for them to be able to solely focus on Michael and his road to recovery.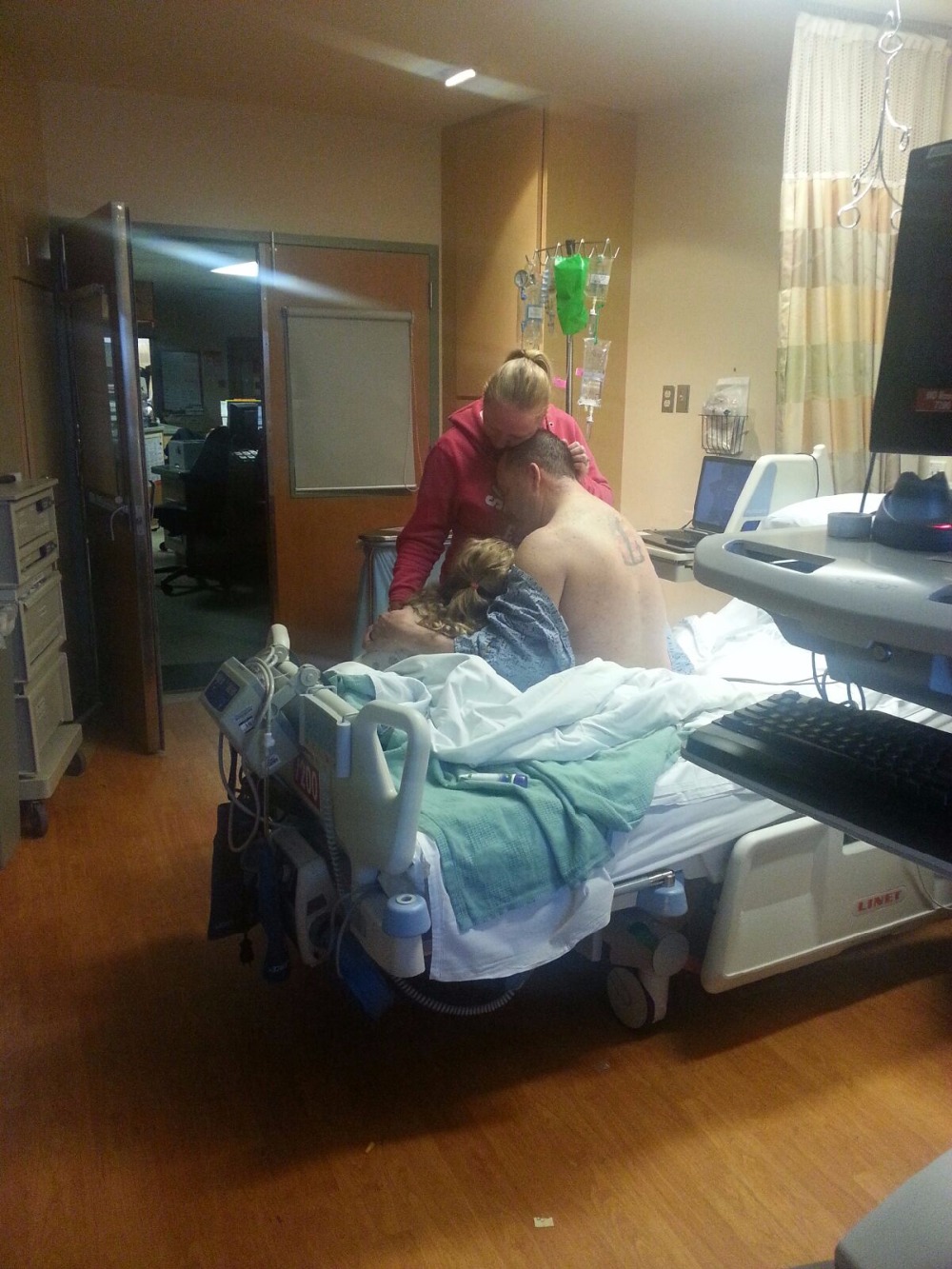 Please consider donating and changing the direction of their current state. A heart transplant is enough for anyone and any family to have to go through. 

We love this family and have been praying for Michael since the day we met him. 

Thank you,
Aleesa



Organizer and beneficiary