Marshall & Jenny Baby or Bust Fund
A Baby to Love
I would like to reach out to every person, family, friend, or acquaintance of my daughter Jenny Conner and son-in-law Marshall Conner and let you know that these two desperately need your help.
They need prayers, emotional support, and financial help.
They have both struggled for years in trying to conceive a child.
After years of testing and rounds of medications, it has been determined that both Marshall and Jenny have factors that affect fertility. Due to this fact, the only chance that they have at conceiving their own child is by pursuing In Vitro Fertilization (IVF) with Intracytoplasmic Sperm Injection (ICSI).
This procedure requires thousands of dollars out of pocket due to infertility treatments being excluded from insurance policies in the State of Oklahoma.
Marshall and Jenny have already exhausted their savings in this journey to reach this diagnosis.
We are asking you to search your heart and soul and find a way to help Jenny and Marshall in whatever way that you can.
Prayers, support, any contribution big or small, will make a huge difference in their journey and heartfelt dream to have a baby.
Anyone that knows them knows that they have a lot of love to give a child.
They have displayed this special love to many of your own children out there. They are not as fortunate as you and were not blessed with the ability to have a child without having the procedures that they must face, but they are not going to give up on their desire or dream to be parents. They want nothing more than to feel their baby grow and to finally be called Mommy and Daddy.
All donations are welcomed and appreciated.
Please know that reaching out is difficult for anyone to do. If you cannot contribute financially then please pray because
every child is a blessing from God.
We have set up this GoFundMe account to give each and every one of you an opportunity to share with Jenny and Marshall the love, kindness, and generosity that so many of you possess.
Help us make their dreams come true.Procedure Expenses
Fertility Medications                                                   $6,000.00
Fertilization and Culture Oocytes                        $1,950.00
Intracytoplasmic Sperm Injection                         $1,580.00
Baseline and Monitoring Ultrasounds               $1,500.00
Micromanipulation                                                       $   900.00
Saline Infusion Sonogram                                          $   895.00
Cryopreservation of Embryos                                 $   875.00
Follicular Puncture for Oocyte Retrieval            $  870.00
Thawing of Cryopreserved Embryo                     $   825.00
Estradiol (E2) Level                                                       $   770.00
Oocyte Identification from Follicular Fluid       $   690.00
Embryo Transfer                                                            $   620.00
Embryo Storage Fee                                                     $   600.00
Anesthesia                                                                        $   550.00
Culture Embryos to Blast                                          $   530.00
Preparation of Embryo for Transfer                     $   425.00
Guidance Embryo Ultrasound Transfer             $   425.00
Progesterone (P4) Level                                             $   340.00
Semen Preparation                                                       $   250.00
Lining Check Ultrasound                                           $   250.00
Retrieval Guidance Ultrasound                              $   245.00
Lab Draw Fees                                                                 $   105.00
Patient Education                                                          $   100.00
TOTAL PROCEDURE EXPENSES
$21,295.00
The expenses incurred up to this point associated with the process of obtaining this diagnoses were not included in this amount and are being paid out of pocket by Jenny and Marshall.
Baby Jenny Playing Momma

Little Marshall with Baby Cousin



Marshall and Jenny with some of the many kiddos they share their hearts with.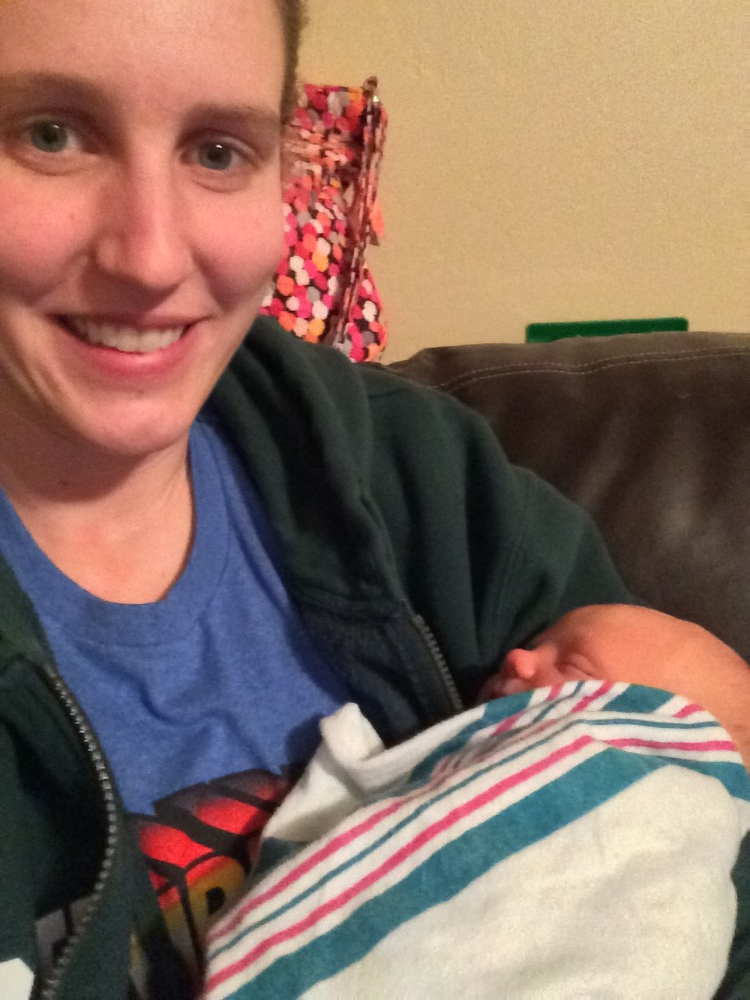 Organizer and beneficiary