Funeral Expenses for Miguel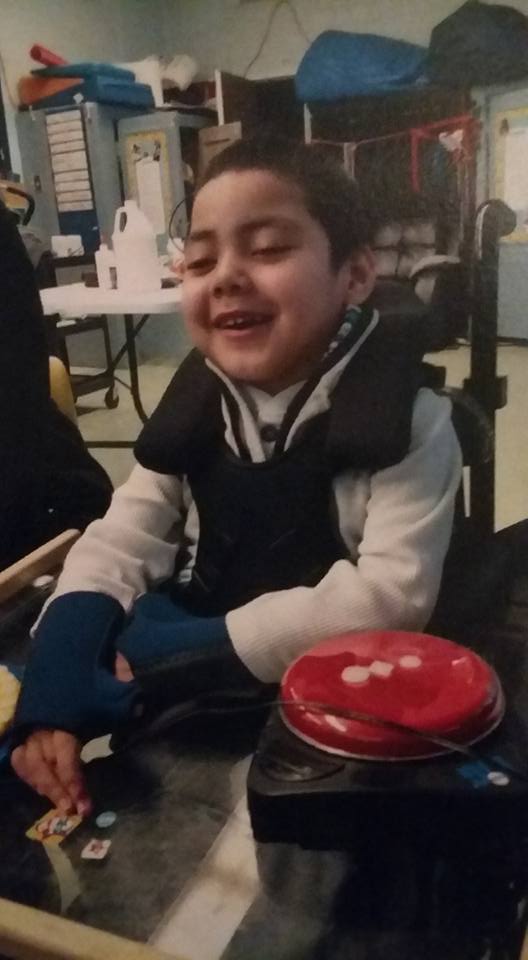 Today my sweet Maribel woke up to every mother's worst fear. Last night was a great evening, she gave her son Miguel a bath and put him to bed in a good mood. She was awaken by her new infant at 3am and went to check on Miguel as well. She found him purple and cold. Absolute panic set in and CPR and a team of first responders were unable to revive him. Miguel was just 5 years old. 
This beautiful angel was born "normal", but at 18 months he had a seizure that would forever change him. This past 4 years has kept Maribel and her son in the emergency room on a constant basis with no good answers or diagnosis from doctors. His biological father has not been in the picture since birth. Maribel has provided the absolute best care for him as a single mother until she met Freddy, who has been a God send for her.
Many say these medically fragile children are only given to very special parents. I can tell you I have never met anyone like Maribel. She cares for all of the special need's adults in our program as if they were her own. She relates to everyone; as if she sees her son in each one of them. She has been there for our every need at our day hab, never asking for anything in return.
Hours after losing her boy, she had to show up for funeral arrangements. Something no mother should ever have to do. She is trying to make arrangements with Cook Walden on N. Lamar for a Thursday viewing and a Friday service. Unfortunately, Maribel has no insurance or ability to pay for such services. We are asking the public for help. The services are going to cost $4,000 and the space at the cemetary is costing $6000. Maribel is ofcourse out of work during this time as well. This was very sudden and unexpected. If you cannot donate anything at this time, please please share! 
We are grateful for your help and would like to ask that you pray for Maribel and her family. Her boy will not be coming home ever...the thought of never seeing our children again would be unimaginable but today this is her reality. Please stay praying for her and her family.
Thank you so much! God Bless!
Organizer