Charlie Renee Medical/Memorial Fund
Charlie Renee Davis was born December 7th 2015 at 6lbs 6oz. Arriving a month early, her little lungs weren't able to fully develop and now she is fighting for her life. She has spent her whole life in the NICU at Brookwood Medical Center in Birmingham, Alabama. On December 11th, Charlie was moved to Children's Hospital to undergo treatment on her lungs. All treatments to further develop her lungs have not been successful and she is being put on a Lung Bypass machine which has been flown in from Mobile, AL.
Obviously, medical expenses are rising and both of Charlie's parents, Melissa and Andrew, won't be returning to work for the time being to stay by her side. Any and all contributions to help Charlie and her family are greatly appreciated.
***UPDATE FROM MELISSA***
"I don't have a lot of time right now to update everyone individually but here's the best I got.. She is plummeting. They have given her surfactant twice now with no response and the ventilator is supplying 100% of her oxygen. They had to sedate her and temporarily paralyze her so she can let the machines do all the work. They are scared if she keeps struggling so bad her heart could stop. They think she may have pneumonia or some other kind of infection because she is very sick and seems to b only getting worse. We are being transported to children's now she will receive plasma then a lung bypass. We need this to work. Keep sending them up the next few hours are crucial to her survival. Thank you everyone for the support"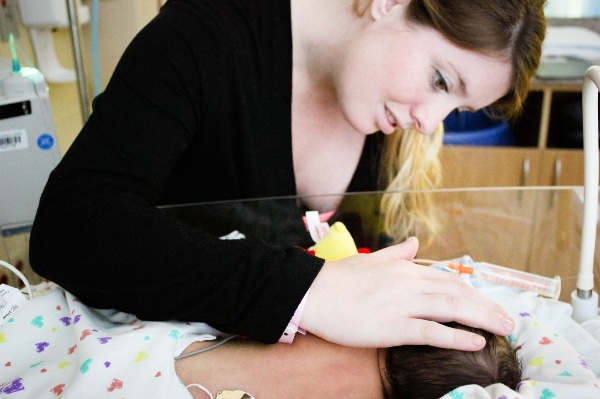 Organizer