Jan Kriz and his Road to Tokyo 2020
JAN KŘÍŽ


I'm a hard worker and enthusiastic athlete. I am dedicated to climbing on a professional level since 2010. Every year I push myself to the limits to break them and set new goals for myself.
Thanks to my attitude I managed to win Championship of the Czech Republic for five consecutive times among other races. Due to my experiences I know that every single win takes hundreds of hours of training and hard work, however conquering the wall in the best time possible is always worth it.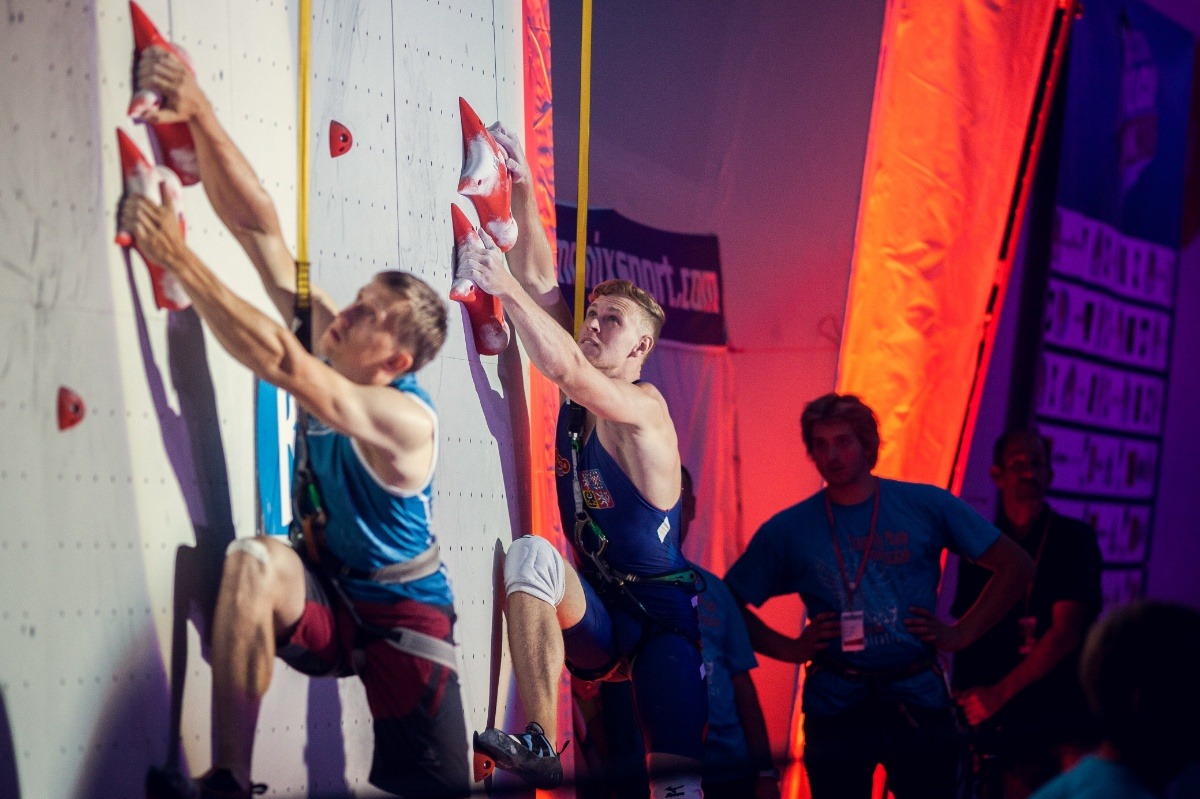 My new goal is clearly defined, and I know it will be a challenging one.
I firmly believe that with your help I will be able to conquer it just like any other wall.
I want to compete at the Olympics, gain an opportunity to represent my country in the vertical triathlon and fight for the best result.​
To achieve this ambitious goal, I am running  this crowdfunding campaign to raise enough funds for training and expensive traveling that comes with competing on the highest level.
MY ACHIEVEMENTS

I'm not afraid of hard work and I'm ready to sacrifice everything for the best result in any competition. I have proved that I can win in the past and that I am not afraid of anything you could throw at me.
CLIMBING IN OLYMPICS

The Tokyo 2020 Olympic Games will be the first that will introduce sport climbers on the highest stage. But it will not be a classic climbing competition separated  by individual styles - speed climbing, lead climbing, and bouldering; but a combination of these disciplines.
This makes the whole tournament for all climbers much more interesting and challenging, as only a few of us specialize in all three disciplines at the same time. 
I am a world champion (junior, academic) in speed climbing, which is what I specialize in. Just this skill will not be enough for the Olympics!
That's why I have to change the whole training plan and focus on the other two disciplines as well. It will be demanding and require hard work and dedication, but I believe that participating in the Tokyo Olympics will be a challenge that I'm capable of reaching.
THE PURPOSE OF THE CAMPAIGN?
So far, I have had the chance to train in Prague and Brno where I made a high-speed route at my own expense.
In order to participate in the Olympics, I also need to train on specialized walls abroad and start at qualifying races.
I will use the crowdfunded money just for booking and preparing at the specialized training paths and to pay for the starting fees at the qualification races.
Please donate and help me achieve my dream.
Organizer and beneficiary
Jan Kriz
Organizer
Královo Pole, 3702, Czech Republic