Coming to America! Help for Afghan
Dear family and friends-
While I was deployed to Afghanistan in 2013, I worked with Afghan National Security Forces on a daily basis.  Nearly all of our interactions with the Afghans were facilitated by Cultural Advisors.  More than just interpreters, these Afghan men and women understood the nuances of situations and individuals, helped us navigate cultural minefields, and provided invaluable insight into their society.  They protected us, and were a "combat multiplier" for their own people, helping to bridge the gap between Afghan real-time needs and critical Coalition Force enablers that often helped turn the tide of an engagement in favor of the Afghans.  They also became our comrades and friends, forging a bond through the commonality of shared hardship and the undertaking of a monumentally important task. 
They did all this while often in as much danger as we were (if not more so, with less protective equipment and no weapons with which to defend themselves).  The job came with other hazards, too... they were vilified and targeted by the insurgents, as were their families and any known associates.  Heading home on leave was a gamble every time.  Several of our Cultural Advisors had barely escaped abduction on multiple occasions.  During our tour, there were other Cultural Advisors on nearby bases who were not so lucky.  I consider nearly every one of them with whom I worked to be patriots as dedicated to freedom from oppression as almost any American I've served alongside for the past two decades. 
To escape the constant threat of abduction and death, and to provide a better life for themselves and their families, many Cultural Advisors apply for Special Immigrant Visas to the United States.  It's a lengthy process, and for some the paperwork comes through too late.  Fortunately, a couple of the Cultural Advisors I've worked with recently had their visas granted.  One is already here in the United States (with his wife), but the other is still trying desperately to gather enough travel funds for him and his new bride.  I'm trying to help him raise the money before something goes awry with the visa paperwork - or worse - before some of the threats he and his family continue to receive become a grim reality.  
My goal is to raise $2000; most of this will cover their airfare, and the rest will go towards other public transportation on both ends of the journey as well as a few days of lodging and food while they get settled here in the states. I will administrate the funds personally, rather than simply sending him a check or Western Union transfer for the balance.  I've also attached some pictures so you can see the person you're helping.  Given all that he and his countrymen (and women) did for us while we were there, it is the least I can do to try and help him begin a new life here in America.  If we exceed this goal, I will reach out to other friends who have been overseas to see if they are in contact with any Cultural Advisors with similar needs.  Thanks for your support!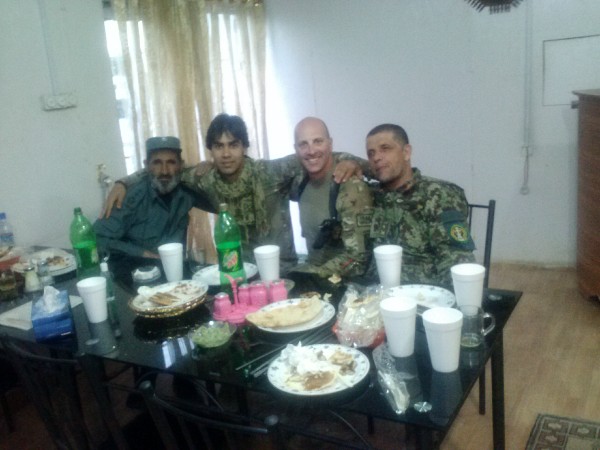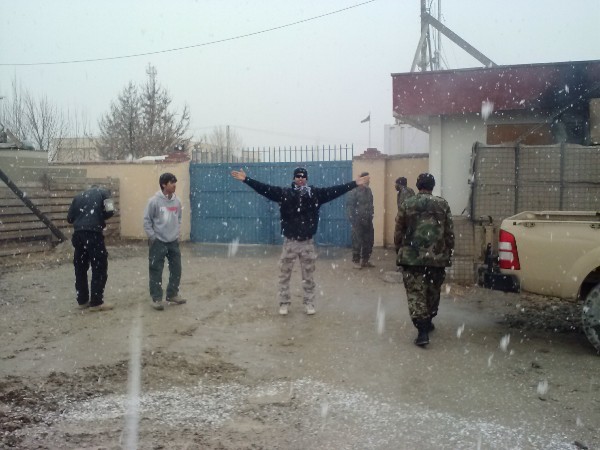 Organizer
Jonathan Belmont
Organizer
Highland Mills, NY