Lincoln Avery's Medical Fund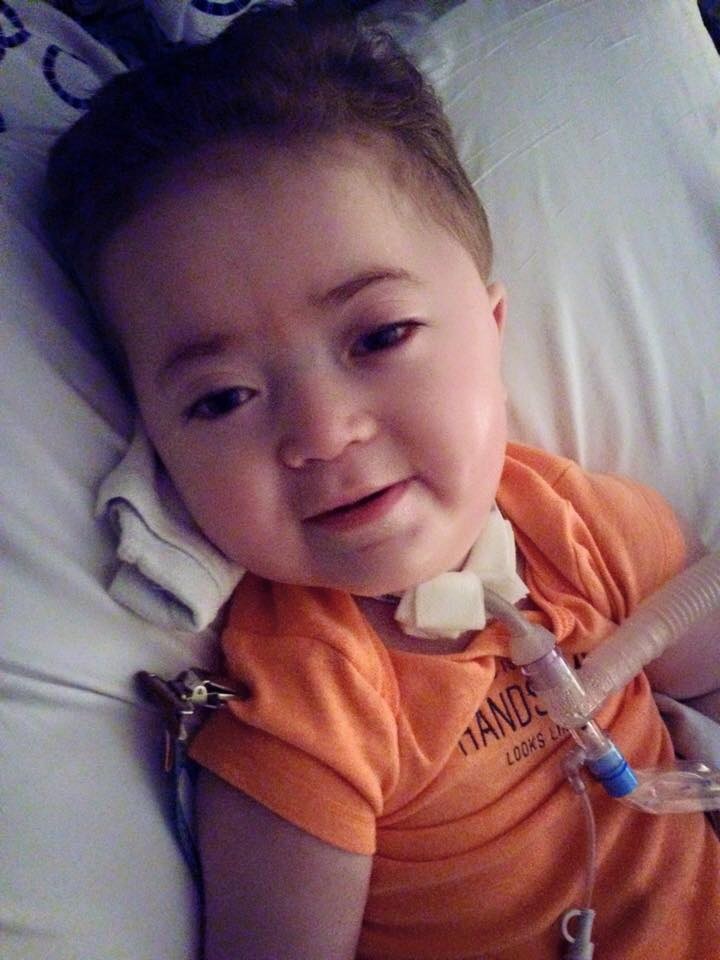 Our son, Lincoln Avery DeLuna was born December 14, 2013 with a very rare, life threatening neuromuscular disease called X-Linked Myotubular Myopathy. XLMTM affects 1 out of every 50,000 male infants. To put that into perspective, autism currently affects 1 out of every 68 male and female infants born in America every year, according to estimates from CDC's Autism and Developmental Disabilities Monitoring (ADDM) Network. So XLMTM is very, very rare. 
There currently is no treatment for XLMTM. Many medical journals report that two-third's of XLMTM infants do not live to reach their first birthday. The disease essentially causes severe muscle weakness throughout the entire body. Infants usually have to immediately be ventilated upon birth and require medical life support measures. There is no cognitive deficit. 
I am happy to say that Lincoln is now almost 5 years old! He is cognitively brilliant. He is fluent in American Sign Language (ASL). He is learning different languages including conversational French and Spanish. He is cheeky and mischievous. He can read sight words, has memorized multiple Dr. Seuss books, is learning math, and can out-wit many adults if they are not careful! He recently had a language comprehension evaluation done and was found to be testing in the 6.5-7.5 year old age range (remember he is ALMOST 5 years old). He continues to defy all the odds. He never gives up. 
He requires 24/7 monitoring. My home is like a small Pediatric Intensive Care Unit. He has a tracheostomy and a g-tube (feeding tube). He is on a ventilator 24/7. He is fed through a tube in his stomach; it's full life support. We do have some help with state funded nurses, but it is not consistent. We are supposed to have 24/7 private duty nursing through the state of Florida, but due to budget issues, we hardly ever have full coverage. There is a high turnover rate. When nurses call out (which they frequently do) we have to assume their role because the agencies do not have back-ups. This requires us taking FMLA. We try our best to save our FMLA so sometimes we will watch him all night and still work the next day. There is a revolving door of physician appointments. Every few months my we pack up all of his medical equipment and drive 2 hours to Gainesville for all day doctor's appointments, only then to drive 2 hours back home. He is entirely dependent on us for his care. He relies on us for everything. His body is very weak. He has no head/neck control. He cannot stand or roll over. He can go into respiratory distress easily. He is not able to cough hard enough to clear any mucus in his lungs and therefore we have to do if for him by suctioning down his trach. He sometimes requires oxygen. 
We have made it through the most difficult trials and tribulations...but have also experienced the most beautiful of highs. Throughout this ordeal, I have come to fully understand what it means for us all to be "on borrowed time." Lincoln has given me new life. He has come so far in such a short amount of time. 
It is my ultimate prayer that science and medicine will develop a drug to help treat MTM. My hope is that Lincoln will be able to one day receive medicine to improve his physical impairments. For now we continue to care for him, keep him alive and well, cherish every precious minute, and pray for the promising future of modern medicine.
This "Go Fund Me" account is solely for the purpose of helping with Lincoln's medical care and expenses.  My husband and I both work full time but the medical equipment, medications, doctor's copayments, electric bill, gas in the car to Gainesville, diapers, etc can all add up pretty quickly! In addition we have a wish list of things such as a generator for our home and a converted handicap van for transportation. Thank you for getting to know us. And please feel free to follow Lincoln's health journey on a Facebook Page called : "Lincoln Avery's Odyssey!" https://m.facebook.com/LincolnAvery/?ref=bookmarks
"XLMTM is an X-linked disorder of congenital onset that is caused by MTM1 mutations. In comparison to other congenital myopathies, patients with XLMTM have a rather homogeneous clinical presentation. Males are born with severe generalized hypotonia and weakness with respiratory insufficiency. Affected infants are irreflexive and floppy with little or no anti-gravity movements at birth. Ventilatory support is almost always required at birth and often for the duration of life. Many patients require tube feeding due to impaired suck/swallow mechanisms. Ophthalmoplegia and facial weakness are common and contractures of the hips and knees may be present. Affected males typically have a large head size, are long in length, and weigh less than expected for the gestational age. Respiratory insufficiency often complicates the clinical course and is a frequent cause of death in these patients and the median survival is 29 months. Cognitive development is normal unless the central nervous system is compromised by severe hypoxic episodes." Pierson, C., Tomczak, K., Agrawal, P., Moghadaszadeh, B., & Beggs, A. (2005). X-Linked Myotubular and Centronuclear Myopathies. J Neuropathol Exp Neurol Volume 64, Number 7, July 2005, 64(7), 555-564.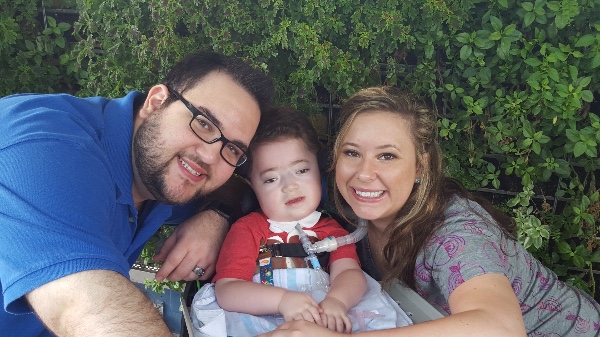 Organizer