Lainey has defied all odds since the moment we saw her heartbeat flicker on the ultrasound screen.  She was born in June 2012 via c-section after a long road to acheiving a healthy pregnancy.  She came three weeks early due to reduced movement and a drop in heart rate during monitoring one day.  Aside from that, she entered the world happy and healthy.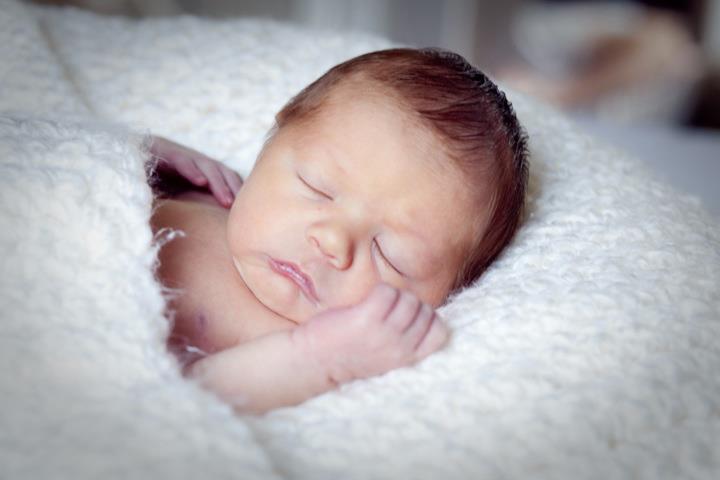 One December afternoon before walking out of her six month well visit, I stopped and said to her pediatrician, "I am probably crazy for mentioning this, but Lainey never opens her right hand.  She doesn't reach for toys and she always holds her hand tight, it's probably nothing but I figured I'd say it."   Turns out, I wasn't crazy and it wasn't nothing.
24 hours later we were in the neurology department at Tufts Floating Hospital for Children, where it was confirmed that Lainey had a stroke at some point (most likely in utero), leading to right side paralysis.  She was formally diagnosed with spastic hemiplegia, a form of cerebral palsy affecting the right side of her body.
At that time, they didn't know how her motor development and her language or cognitive skills would be affected.  They anticipated delays and told us that it was possible that she might experience learning difficulties down the line.   Words can't describe how scary that was - holding my chubby, smiley six month old in my arms and not knowing what the future held for her.
At seven months old, Lainey entered early intervention.   We have been beyond blessed with the best therapists and interventionists.   At age 3, she qualified for the integrated public preschool, where she received OT and PT.
In March 2016, Lainey had Botox injections in her arm muscles.  We casted her stronger arm for about 8 weeks and we saw remarkable growth and improvement in her ability to use her hand and arm. 
Think about what we take for granted, having two functional hands to perform tasks. Everything that you and I do without thinking, Lainey has to put in so much more effort - self care tasks, eating, zipping up a coat, carrying items, navigating a playground and her classroom safely, etc.   She has developed incredible compensatory skills, but still needs support and supervision.
Recently, her leg growth became a more forefront concern.  She now wears an ankle and foot orthotic (AFO) on her leg every day, has a night cast for her foot, as well as a hand splint.   
Despite all of this, Lainey's life looks just any other five year old's.  This past fall, she began kindergarten.   She takes dance classes and is on an indoor soccer team.  She's an incredible big sister to her twin 3-year old brothers.   Thus far, Lainey's learning has never been impacted.  She loves to read, write and draw.  She is on an IEP and receives occupational therapy twice a week and physical therapy twice a week at school to help her with functional skills as well as improving her strength.   We are so appreciative of the incredible team of people working with her.
-----------------------------------
That's Lainey's story so far... which brings us to what's ahead.
I am part of a support group run by CHASA (Children's Hemiplegia and Stroke Association).  A few months back they posted about a research study that Columbia University's Cerebral Palsy research department was running.  
It is a 3-week "hand camp", where Lainey will participate in 90 hours of therapy using constraint-induced movement therapy (limiting the use of her stronger arm to encourage use of the weak arm).  An MRI and transcranial magnetic stimulation (TMS) is performed before and after the 3-week period to measure how her brain responded to the intensive therapy.
After a long screening process, Lainey was selected to participate.  We will stay in Manhattan from June 22 to July 16, 2018.   
The great news is - the camp and all the testing are free and we have qualified for a $500 scholarship that we will receive after the camp concludes.
The not so great news is - we have to come up with a way to fund all the other expenses:  25 days of living in Manhattan in the summer, food, almost a month's worth of parking and travel costs as Chuck and I will take turns switching off to be with her while one of us stays with her twin brothers.
The research coordinator I have been communicating with shared with me that most families use Gofundme campaigns as a way to raise the funds needed to get their entire families there.  We are only looking to have one of us be with Lainey at a time to keep costs down, but this is still a significant expense.
The best part is how excited Lainey is.  She loves NYC ("Ork City" as she calls it!) and knows that this will be a fun camp to help make her "helper hand" stronger.   She is motivated and determined so we know this will be huge for her.  We know the long term outcome of this is potentially life changing for Lainey, as she is in such a good spot developmentally for intensive therapy like this to be really effective.
Thank you in advance for any little bit that can be spared.  We will share updates and news along the way!

Organizer
#1 fundraising platform

More people start fundraisers on GoFundMe than on any other platform. Learn more

GoFundMe Guarantee

In the rare case something isn't right, we will work with you to determine if misuse occurred. Learn more

Expert advice, 24/7

Contact us with your questions and we'll answer, day or night. Learn more