Kurtis Harrower- Open Heart Surgery
Kurtis, Katie, and Linkin are facing a difficult year ahead, and they are reaching out to their community for help!
When asked to complete a write-up about Kurtis, I realized that many people may not KNOW about his pre-existing heart condition. Some of you may not even know that he has already had open-heart surgery twice in his life.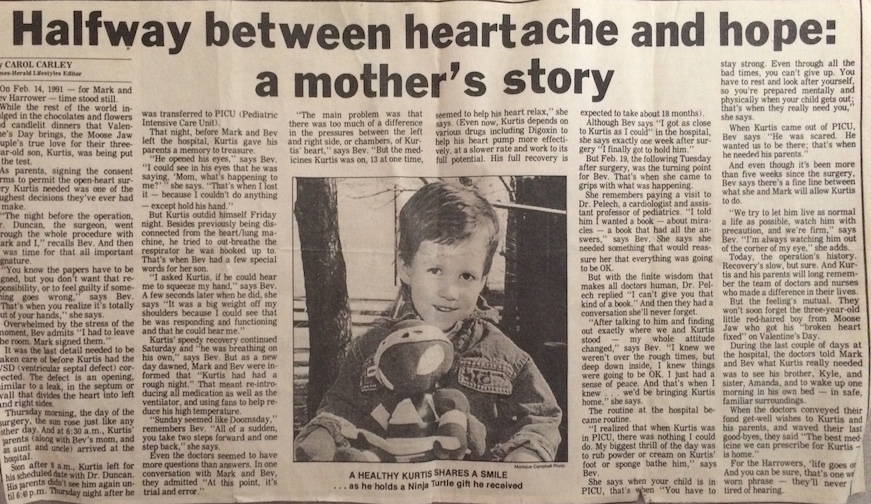 Kurtis' heart problems started from birth. At 2 months old, he had open-heart surgery to repair a coarctation of the aorta and pulmonary banding (think of this as a garden hose with a kink in it; the blood is not flowing properly because it's restricted.) This surgery fixed some immediate problems but not the overall issue. When he turned 3 years old he had another open-heart operation to remove the pulmonary banding and repair three holes in his heart. It was a long road to recovery for himself and for his family; but since that point Kurtis had been free from major heart issues for over 25 years.  
Since that point in time, Kurtis has been sent to a heart specialist once a year for regular check-ups and has continued to receive a clean bill of health.  And so, Kurtis has focused on starting a family with his wife,  Katie, working full-time as a scaffolder at Mosaic, going to many, many Warrior games, and playing way too many video games.
However, in September 2015, Kurtis went for his annual heart appointment and his doctor found irregularities in his heart.
  After enduring multiple tests, the family found out that Kurtis needs to have another open-heart operation to fix his tricuspid valve (the valve is not closing properly and is causing blood to get in places where it should not be; this is causing his heart to become dangerously enlarged.)
This rare surgery is not done in Saskatchewan
; the closest surgical team that can perform his operation is in Edmonton which is over eight hours away.  They will need to be in Edmonton for a minimum of one week. Once the surgery is complete and Kurtis is able to travel back home to Moose Jaw,
he will be off work for a minimum of 3 months
. His wife, who will be travelling with him to Edmonton, is also currently on maternity leave with their 8 month old son, Linkin.
This family needs your help!  They are hoping donations can help alleviate some travel costs for their stay in Edmonton. They are also going to need some help during the months that they are both off work together; Kurtis recovering and Katie on maternity leave.  
Katie and Kurtis have always given generously to their friends, family, and community.  Now, they are in need of their community's help.  Please give as generously as you are able.
Ken and Rachel Petroschuk 
Organizer