Kimberly Kelly's Climbing Accident
I am an adventurous single mother whom was in a climbing accident two weeks ago, October 21st, 2020. My belayer accidentally dropped me 30 ft. from the ground while I was leading a 230 ft. rock climb in Manti-La Sal National Forest, Utah. 
Update: I was just as responsible for my safety if not more responsible. I am sorry if my story makes it seem like my belayer's fault. He feels terrible and wishes he could have saved me. He helped me every way he could and held back tears the entire day. 
The fall broke both of my heels as well as my tailbone.  Due to my injuries, I am not able to work and provide for my little one. My left foot has multiple breaks and will be shaped differently once fully recovered. My right foot may heal in 12 weeks, I am not sure yet.
It is difficult getting around with two injured legs and tailbone. Crawling is wearing out the skin on my knees. I require nearly round-the-clock care and have had my mom staying with me since the accident. I have digressed to a five-year-old more or less, messes and all. My mother loves it. 
I have a small savings to get by for this month. I am applying for medical assistance and medicaid as well. I will keep this updated as I learn more information on the costs.
I will be out of work for nearly four months with no insurance and I am concerned about my financial situation. I will use the money to cover my medical expenses, physical therapy, groceries and bills, and maintenance on my fifth wheel for the winter. 
I do not want to put my friends and family out, so if you are in a bind yourself, please just send love. And be safe! It really can happen to anyone. I am also very similar to a dog now in that I love going on drives and walks. 
I am happy to be alive and really glad I am not paralyzed or dead. I am very lucky. 
Thank you for all of your help and support.
Shares are greatly appreciated as well.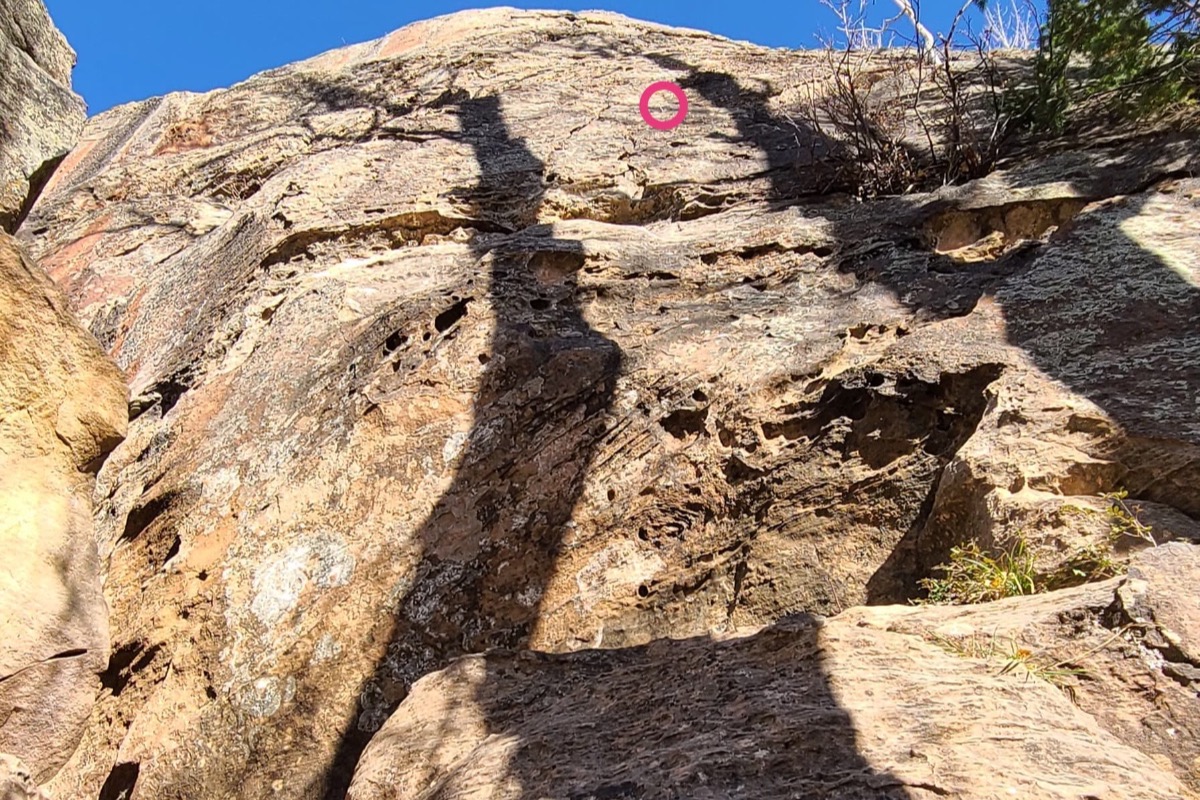 Red Circle is where I was standing when my belayer lost the rope. Accidents can happen to anyone. Be sure to tie a knot at the end of your rope always!
Organizer
Kimberly Kelly
Organizer
Moab, UT