Anyone that's met me knows my unconditional love and need to help animals. In October of 2016, I started fostering a puppy named Prancer. It didn't take long before I realized how special he was. I couldn't imagine anyone else loving him as much as I do and he quickly became a permanent part of my family. Prancer was born with a condition called Hydrocephalus, "water on the brain". This affects his motor skills, causing him to prancer everywhere, impairs his vision and occasionally causes him to have seizures. To prevent him from having seizures he takes 5 different medications multiple times a day, one of which is CBD oil.
While caring for Prancer is physically, financially and mentally draining, I wouldn't trade it for the world! Prancer has brought so much love and happiness into my life, as well as, taught me responsibility, patients, unconditional love. My true wish is to provide him with the treatment he needs (without going into debt)! Therefore, the funds raised will help cover his extensive daily medications and necessary neurologist visits.
Gratitude: Any donation big or small will mean the world to Prancer and I! I plan to do anything and everything in my power to give this sweet angel the best care possible and without your help that won't be possible.
Thank you for all of your love and support!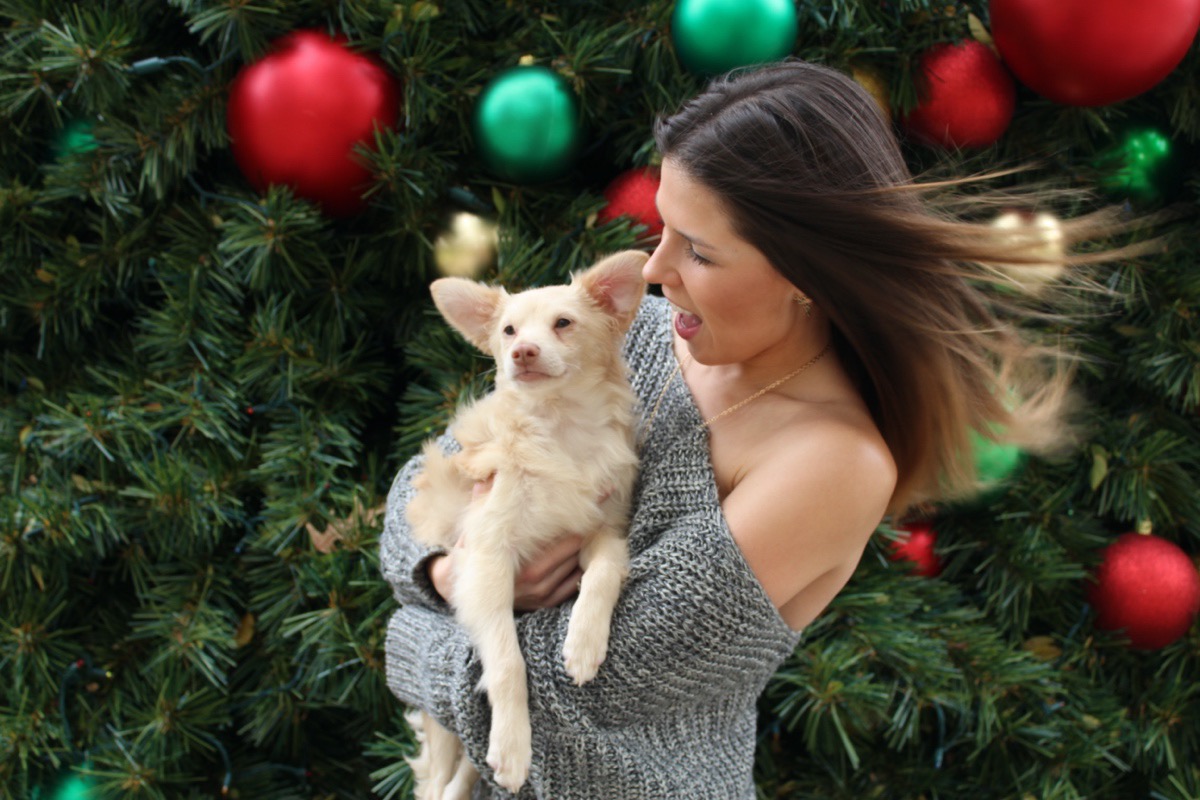 *More About Prancer's Story and Treatment Below!*

Prancer's Story: Prancer came from a hoarder, who had been lying to the city about being a breeder. Hydrocephalus means "water on the brain". Fluid builds up inside the skull, putting pressure on the brain, causing behavioral changes, blindness and in some cases, like Prancer's, seizures. On Prancer's Instagram, @theycallme_prancer, you can see that he has a very unique personality and tends to prance instead of walk. When I first picked Prancer up, they warned me that he would need help eating and would probably never be potty trained. It was then that I questioned why they were giving me this puppy, but the second I took him into my arms I never wanted to put him down. He was clearly exhausted and could barely hold his own head up. When I got him home to the other dogs he perked up immediately and began prancing all over the place. I caught on very quickly that he has an enormous personality and heart. Due to his poor vision and spastic movements when he gets excited he tends to run into things, get trapped in small spaces and even prances right off the side of my bed. Therefore, I rearranged my entire apartment in order to make everything "Prancer friendly".  When Prancer was about 10 months old he began having seizures. It's extremely heartbreaking to see Prancer have a seizure, but when he does I gently wrap my arms around him to prevent him from hitting his head or hurting himself because of how violent they can be. Sometimes, I can tell if he's about to have one and prevent it from happening, but not always. A unique trick I've learned to get him to come out of it is to play the "Playtime" alarm ringtone on my iPhone. This is his favorite noise! It almost always immediately makes him perk right back up to the point where he's prancing all over the place again, as happy as can be!
Treatment:  Symptomatic treatment can include medical therapy to help ease symptoms, corticosteroids to relieve brain swelling and inflammation, and diuretics to reduce the amount of fluid. Surgery may include temporary drainage of the Cerebrospinal fluid (CSF) build up or placement of a ventriculoperitoneal shunt, which allows for continuous drainage of CSF. In general, the earlier a shunt is placed, the better the long term prognosis is for neurological recovery. The goal of CSF shunting is to halt disease progression and improve the neurologic status of the patient. These procedures can cost anywhere from a few grand all the way up to $36,000. As of right now, Prancer's Neuroligist has adviced diuretics and anti-seizure medicine, which have slowly been increased over time, but have not completely stopped his seizures. 
Despite his condition, I am happy to say it has not broken Prancer's ridiculously silly spirit!

Organizer
#1 fundraising platform

People have raised more money on GoFundMe than anywhere else. Learn more

GoFundMe Guarantee

In the rare case that something isn't right, we will refund your donation. Learn more

Expert advice, 24/7

Contact us with your questions and we'll answer, day or night. Learn more