My Andrew needs me - I need you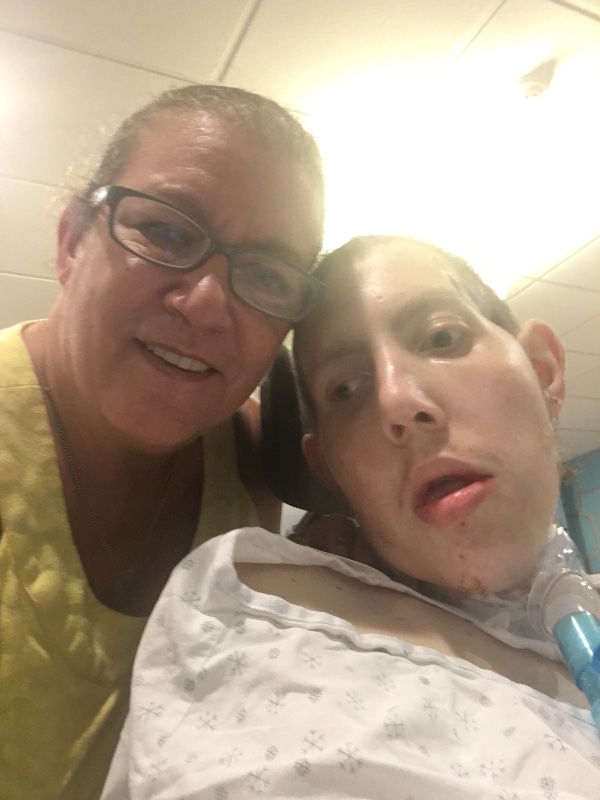 After taking care, medically, financially and emotionally, of my husband and son for 21 years and working full time for 18 of them, most times 2 jobs, I need the help now. My husband just passed away a couple of weeks ago. He was a 100% service connected disabled Navy veteran of the Viet Nam war. The last 2-1/2 years he was in a nursing home. My 31 yr old son is permanently disabled both mentally and physically.
Since my husbands passing I have no idea how we will be able to keep a roof over our heads for the few months before spousal benefits come in. I have also applied for Social Security Disability for my own medical problems that keep me from working again.
None of you know and understand what I have had to do to keep our heads afloat. I have sold my gold jewelry and collections I had before 2004. We sold our home in Florida at a discount so there wouldn't be a foreclosure against us. Right now I am devasted about my husbands passing.
I am humbling myself here. I do not know what else to do. Please help us. Anything helps.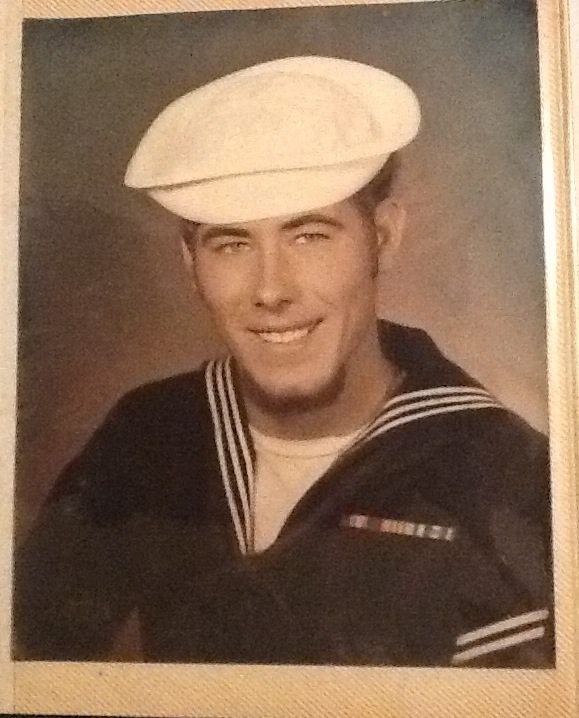 My husband Kevin passed on April 9th.  For the last couple of years my happiest of times was going to visit him.  When I would leave I would start grieving.  There were so many conversations between us that he would not remember the next day.    I watched him wither away.  At the end all he could do was open his mouth for food.  He just laid there.  The last words he said to me was "I love you."  I left that day and came back the next day and it was as if he was waiting for me so he could take his last breath.  
In 1995 Kevin had his first of 4 back surgeries and in 2000 he had his first of 5 neck surgeries.  On and off he could not work for months at a time.  In 2001 we applied for Social Security because the doctors told him he could not work any longer.  It took 2-1/2 years to finally receive benefits.  Our credit rating started to tank.  I was working 2 restaurant jobs in Florida and sold what I thought was 'important' to me.  Just stuff.  The most difficult part of working as a restaurant server was smiling and not showing my depression or what we were dealing with.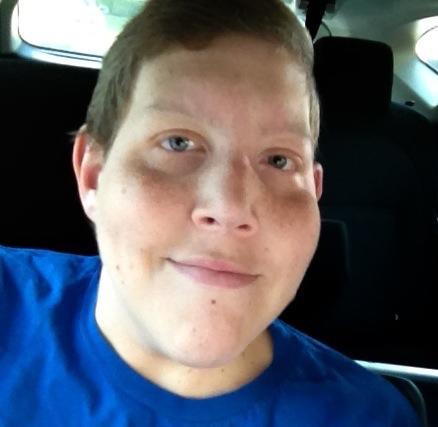 My oldest son Andrew.  At 10 years of age a brain tumor was found.  It turned out to be cancerous.  He had surgery and 85% was removed.  After that he had heavy doses of radiation.  The remaining 15% was attached to his optic nerve and his pituitary gland.  He lost the use of his pituitary gland and everything that the pituitary would have supplied his body had to be given to him with medications.  He had to have growth hormone injections to help him grow.  He has no immune system.  Steroid dependent.  At 25 years old he had 2 small strokes and several TIAs.  More problems for his brain.  He has dementia and the brain arteries of a 60 year old.  With all this he is an extremely happy person and laughs a lot.   He needs to be told to do everything, sometimes twice.  Last week I got sick and could not function.  I had a fever for 5 days.  I couldn't take care of him and started thinking about what would happen to him without me.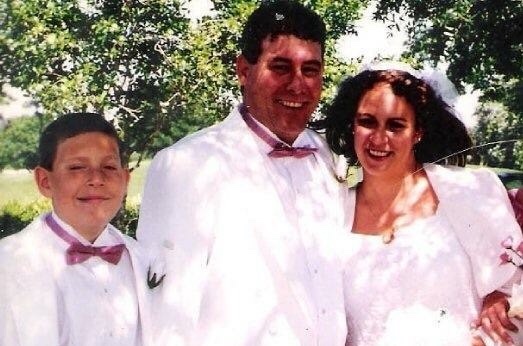 This is a partial picture of our wedding party.  Kevin met Andrew when Andy was 7.  He was his daddy after that and there was much love shared between them.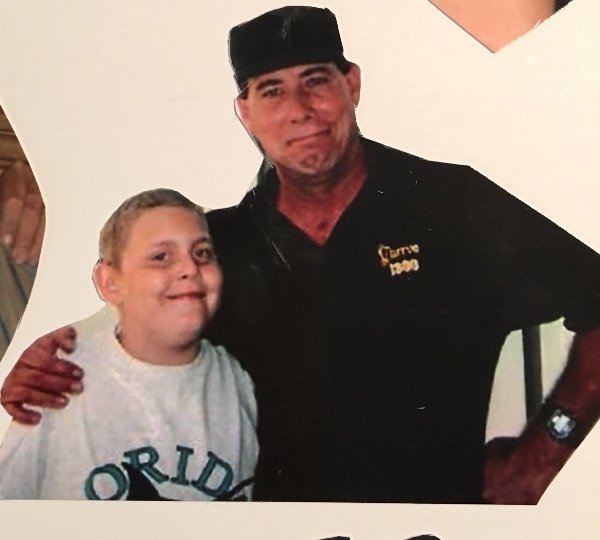 Andrew calls Kevin his hero because how he was there for him after his surgery.
I have no idea when my military spousal benefits will start coming in.  I know it will not be enough to survive on.  Neither will the addition of my Social Security be.  I suffer from uncontrolled stress related diabetes with diabetic neuropathy in my feet.  I have osteoarthritis in my neck, lower back, hips, knees and shoulders.  I suffer from depression and caregiver burnout.  
We need to move to my fathers condo which is vacant because my dad is on hospice care at the same nursing home my late husband was at.  More important.  Read the update

Organizer
#1 fundraising platform

More people start fundraisers on GoFundMe than on any other platform. Learn more

GoFundMe Guarantee

In the rare case something isn't right, we will work with you to determine if misuse occurred. Learn more

Expert advice

Contact us with your questions and we'll answer, day or night. Learn more