This summer, Julien slowly started to lose weight and energy, and in October noticed a small bulge in his abdomen. After initial examinations, a biopsy was performed. For a month and a half the results continued to come back inconclusive, and were sent to more specialized labs for analysis.
While waiting for the results, the mass in his abdomen tripled in size and was now obstructing kidney function. Julien was admitted to the hospital where a diagnosis was finally received: testicular cancer which had metastasized to the lymph nodes in his abdomen, chest and neck, with lesions also in his liver and lungs. 
After a week at the local hospital, his kidneys had stabilized, however, his case was seen as too risky to treat locally, so he was transferred to USC Norris Cancer Center in Los Angeles to be overseen by a specialized team.
Julien was in hospital for a second full week in Los Angeles, where some additional complications arose. However, the combined support of traditional medicine, holistic methods, energetic healing and prayer by family, friends and healers around the world had a positive impact. He successfully completed a five day treatment of chemotherapy at the hospital, and was discharged last weekend to continue treatments closer to home. Four rounds of chemotherapy are suggested, followed by surgery.
While being at home is more healing and less stressful than the hospital, the challenges of around-the-clock care are now apparent. Julien's wife Melissa has taken leave from work, accompanying him throughout his hospital stay and continuing to be his primary caregiver at home through his healing journey. 
We ask that you consider making a contribution to assist Julien in his recovery. The funds will be utilized to assist with the numerous medical bills and unforeseen expenses that have come their way during this time as well as the cost of alternative therapies to compliment Julien's current treatments.
Lastly, we invite you to take a minute or two each day to join us in unifying hearts and minds by holding a vision of wellness, happiness and thriving for Julien, and any others going through similar challenges. If you are a healer and feel called to include Julien in your remote healing work, please do. And if you know of any healing circles, please share this with them so that they may add Julien to their list.
With deep love and appreciation,
Julien Griffault & Melissa Navarro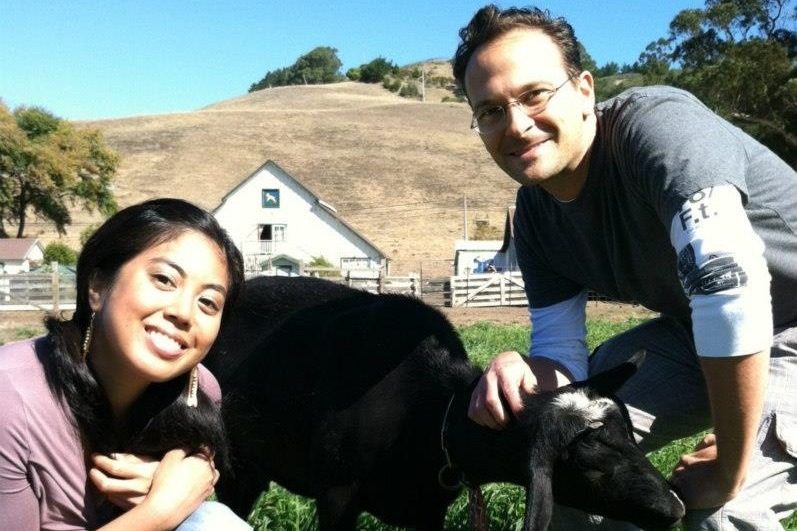 Fundraising team: Julien's Healing Fund Team (4)
Julien Griffault 
Organizer
Raised $14,730 from 44 donations
Ojai, CA
Andrea Hollebakken 
Team member
Raised $1,690 from 12 donations
Melissa P. Navarro 
Team member
Raised $1,350 from 8 donations
Holly Johnson 
Team member
Raised $81 from 2 donations