Jesse's Hike to a Healthy Heart
You may have have seen him riding his bike down Spring Creek Trail, enjoying a beer with his Fiancé Tessa and dogs at a Brewery somewhere, or his friendly smile behind the bar at the Crown Pub. Jesse is the definition of a healthy 30 year old man, he loves to rock climb, ride his bike, backpack, walk the dogs, barbecue and listen to bluegrass. 
While on his way home from work on August 12th, Jesse experienced a cardiac arrest (a.k.a. sudden death). By the time the paramedics reached him, his heart had already stopped and he was clinically dead for roughly 5 minutes before they were able to revive him. 
He was brought to the intensive care unit at Poudre Valley Hospital where his body temperature was brought down and monitored, he was heavily sedated & essentially put into an induced coma, and put on a respiratory ventilator to breathe for him in an attempt to prevent brain swelling & damage. He was eventually woken up, but has certainly suffered some short term memory loss and extreme confusion as expected.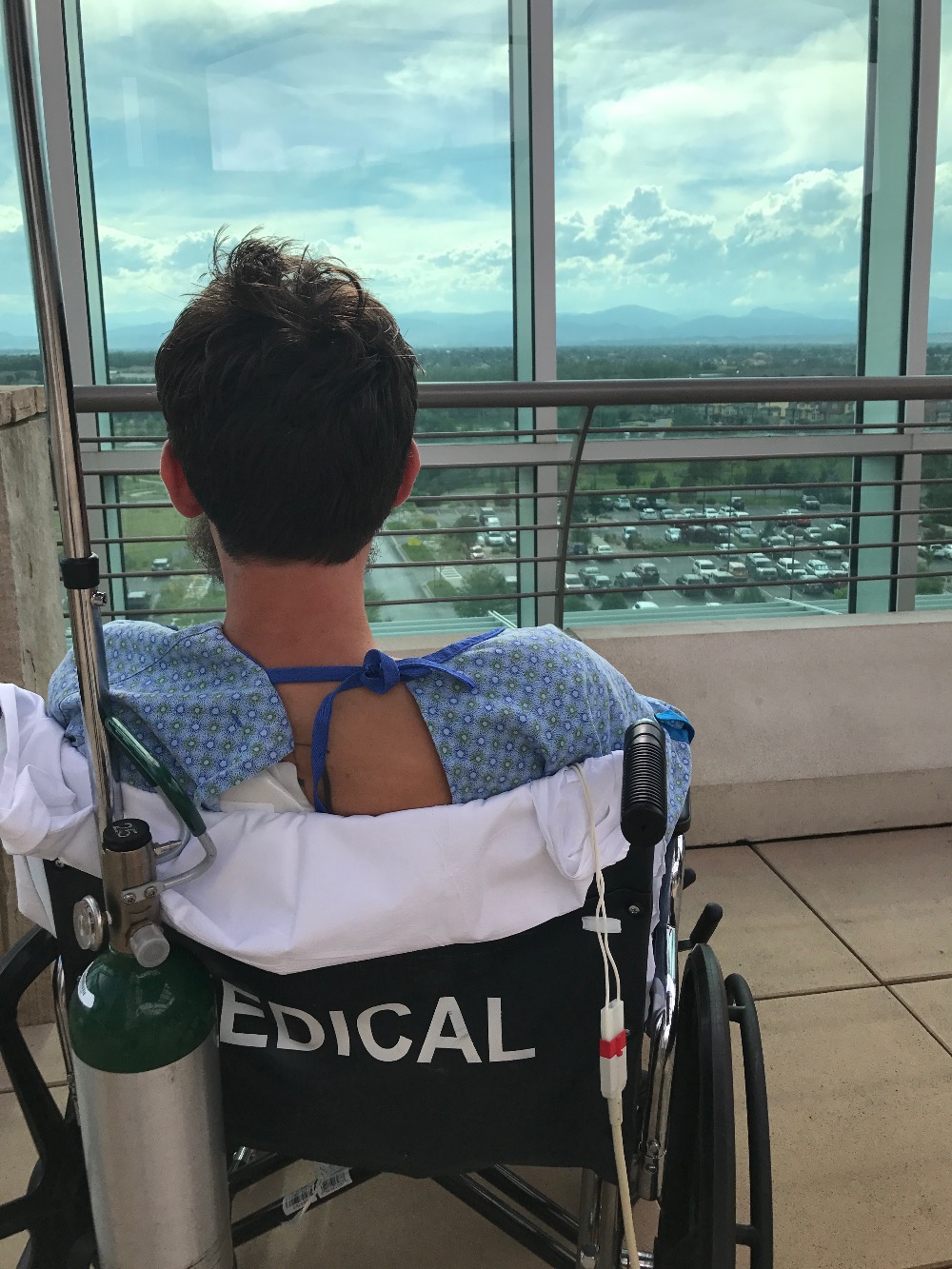 After a three day stay in the ICU, he was then transferred to the Cardiac Progressive Care Unit at the Medical Center of the Rockies where he had undergone a MRI in hopes to further narrow down the cause of his cardiac arrest. Later this week, he will be receiving a Subcutaneous Implantable Cardioverter Defibrillator in his chest - in other words, a electrical jump starter in the event his heart were to stop again in the future without cause or warning. 
At this time, Jesse is optimistically expected to make a full recovery over the course of the next 3-4 months, but will need a lot of rehabilitation, patience, and love in the mean time. 
At this time we are raising money to help off set the ICU costs, numerous // repetitive medical tests & diagnostics, his MRI exam, his ICD implant, and to help alleviate the stress of feeling like he needs to return to work before making a full recovery - you know him, he never stops! Tessa is also taking a month off work to aid in his recovery, he will need rehabilitation, medication, and possibly other services in the future.
We are not too sure what the overall bill will come out to, but  anything helps and we will provide updates on accuracy once we know more.  Thank you again for all your love and support! 
Cheers!
Organizer
Tessa Bowden 
Organizer
Fort Collins, CO