INDIA - KERALA FLOOD RELIEF FUND
Due to excess rainfall floods, families, who have lost their closed ones and had to go through hardships, the country is standing by them with all its might to help them.
The death toll in Kerala has climbed to 67 as the state is reeling under one of the worst floods in history.  More than 1.5 lakh people have been lodged in relief across the state, the heavy rains would continue for some more days, which will further worsen the situation.
For the first time in history, the state has opened 35 of its 39 dams. Meanwhile, operations at the Airports have been suspended due to flooding in and around the airport. A red alert has been issued in all the 14 districts of the state.
The rain, which got heavy from August 8, is said to have caused the worst damage to Kerala since 1924. Over 60,000 people are in relief camps and the damages to crops and properties is estimated to be over Rs. 8,000 crores. More than 10,000 kilometres of roads and hundreds of homes have been destroyed or damaged across Kerala.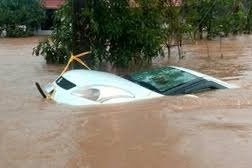 Organizer
Ajit Kochuz 
Organizer
Queens Village, NY

The Kerala Cultural Association of North America Inc
Registered nonprofit
Donations are typically 100% tax deductible in the US.