This is a story heard all to often of a of a man who  vigorously supported his family and defended his country.
 A man who fought alongisde his brothers against adverseries in battle.
  A man who returned home and remained commited to the service of others, through a career in healthcare and therapy.
A man who continued the caimpaign to improve the lives of others. All while fighting to cope with the trauma he endured oversees on our behalf.
Over 20 veterans a day are killed by suicide.
This is my heartfelt request that you help give a wonderful man, my friend, brother, and patriot an honorable final memorial he and his family deserve.
All donations are truly appreciated and necessary.
All procceeds will be expensed to cover the cost of final arrangements, anything exceeding the amount needed will be donated to reputable organizations that support veterans with PTSD, mental health issues and suicide prevention. 
In Memory of Corporal Walter R. Reitsma
My name is Tim Fullerton from freehold New Jersey. I am a family friend of the beneficiaries 
 The beneficiaries of this go fund me will be John and Jeanine Reitsma, the funds are to be utilized for the final arrangements of walter reitsma.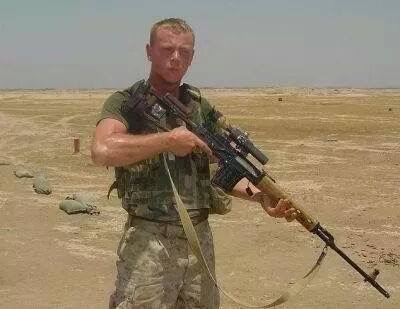 Organizer and beneficiary