FOR THE ENGLISH TEXT SCROLL DOWN :


3 jaar geleden merkte ik bij mijn beste vriendin dominique op dat ze rode vlekjes op haar voeten en benen begon te krijgen. Al lachend zochten we samen verschillende verklaringen op google. We wisten toen nog niet dat dit het begin was van een uitputtende chronische ziekte die ze elke dag zal moeten meedragen voor de rest van haar leven. Vanaf toen ging het snel bergaf, de rode plekken werden paars, en uiteindelijk kwamen er ook zwarte plekken die onmens veel pijn deden. Het zou pas 2 jaar vol prijzige en pijnlijke onderzoeken later zijn dat we eindelijk een antwoord kregen, bij de specialisten in UZ Leuven. Dominique kreeg de diagnose van de zeer zeldzame auto-imuun ziekte PAN. Dit zegt u waarschijnlijk even veel als ons toen. PAN is een auto-imuun ziekte die de bloedvaten aantast. De bloedvaten ontsteken, springen kapot en sterven af. Dit is een zeer pijnlijk proces dat ze elke dag moet ondergaan. De ziekte tast zowel de huid aan als de inwendige organen. Hierdoor komt er nog een waslijst aan symptomen bij zien. Regelmatig flauwvallen, braken, misselijkheid, verzwakten gewrichten en spieren,.. Meerdere keren zijn we in het midden van de nacht naar het ziekenhuis moeten gaan, of hebben we de ambulance moeten bellen omdat het gewoonweg niet meer ging.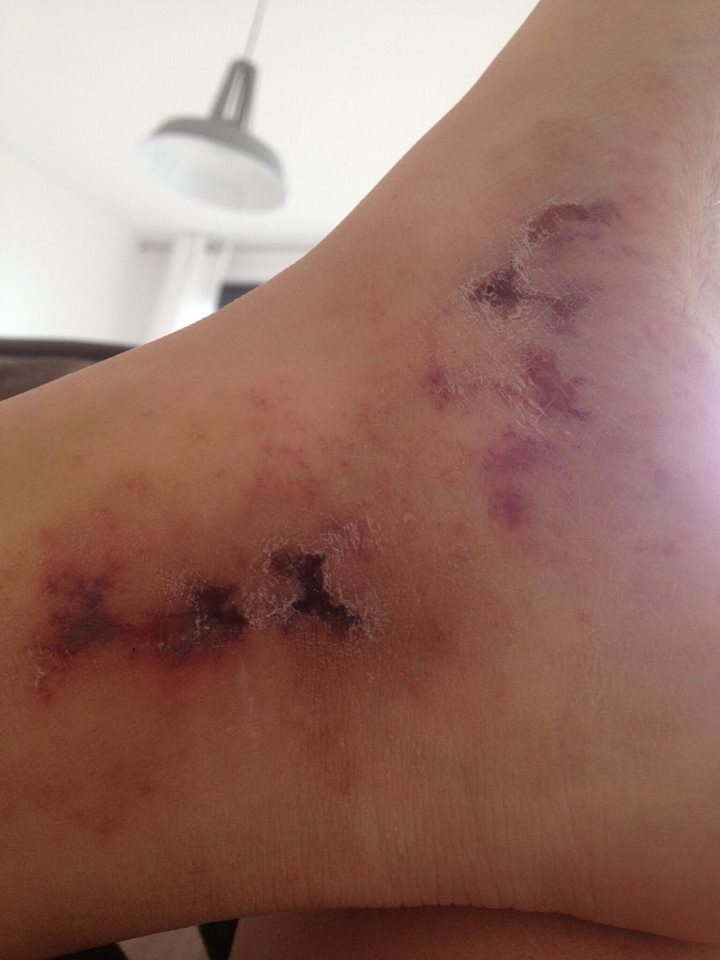 Een week geleden is er definitief beslist om met chemo te beginnen. Aangezien er geen enkele medicatie aanslaagt, en de toestand blijft verergeren. De kans dat ze hierdoor onvruchtbaar wordt is zeer groot. Dit is sowieso een zware klap voor een 24jarige vrouw, laat staan voor ééntje die een zeer grote kinderwens heeft. Voor dat ze met de chemo begint zal ze dus eerst haar eitjes moeten laten invriezen zodat ze in de toekomst een IVF behandeling kan krijgen. Hiernaast gaan ze ook nog een experimentele operatie doen waarbij ze een deel van de eierstok weghalen. Aangezien deze ziekte zeer zeldzaam en ongekend is wordt hier niets van terugbetaald. Hoewel zij dagelijks wel 3 soorten medicatie moet nemen, en meerdere prijzige onderzoeken en behandelingen heeft moeten ondergaan, en in de toekomst ook nog zal moeten krijgen.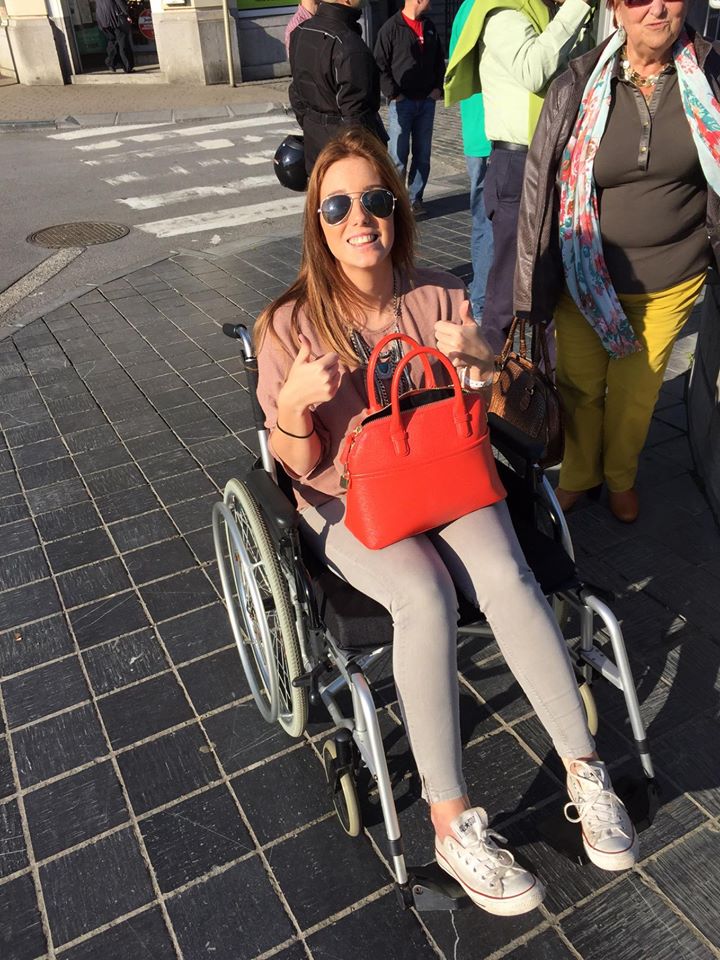 Dominique is een ongelooflijke sterke vrouw, die elke dag positief blijft, en blijft lachen wat er ook gebeurt. Ze kan de meest doodgewone dingen veranderen in onvergetelijke momenten. Nooit heb ik haar horen klagen, en altijd staat ze klaar voor een ander te helpen. Ik heb ongelooflijk veel geluk dat ik een vriendin als zij aan mijn zijde heb. Elke dag ben ik bang dat ik de Dominique die ik ken zal verliezen aan deze ziekte. Dat ze niet meer de sterke onafhankelijke vrouw zal blijven die ze nu is, die ik elke dag bewonder voor haar moed en doorzettingsvermogen. En een wereld zonder mijn Dominique is geen optie! Daarom wil ik haar laten weten dat ze er niet alleen voor staat, en haar steunen op elke manier mogelijk. Ik hoop met deze fundme de financiële kosten te verminderen voor haar, zodat er toch al één last minder op haar schouders ligt. Vandaar deze warme oproep! Sharing is caring!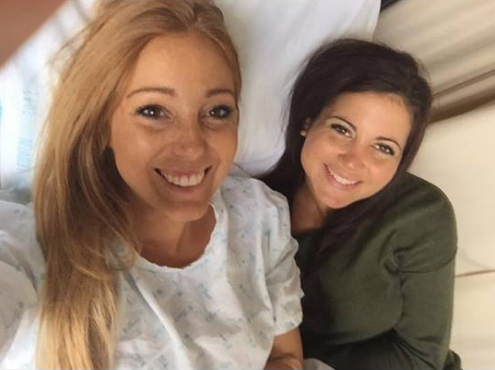 -----------------------------------------------------------


3 years ago I noticed that my best friend Dominique began to show red spots on her feet and legs. Laughingly we searched for various explanations on google. Little did we know that this would be the beginning of an exhausting chronic disease that she will have to carry every day for the rest of her life. Since then it quickly went downhill, the red spots became purple, and finally there also appeared black spots on her feet that hurted immensely. After 2 years full of expensive and painful tests we finally got an answer from the specialists at UZ Leuven. Dominique received the diagnosis of the very rare auto-immune disease PAN. This probably tells you as much as it did to us when we first heard of it. PAN is an auto-immune disease affecting the blood vessels. It causes inflammation to the vessels, they shatter and decease. This is a very painful process that she must endure every day. The disease affects both the skin and internal organs. This causes a list of symptoms. Fainting spells, vomiting, nausea, weakened joints and muscles, .. Several times we had to go to the hospital in the middle of the night, or we had to call the ambulance because she simply couldn't endure it any longer.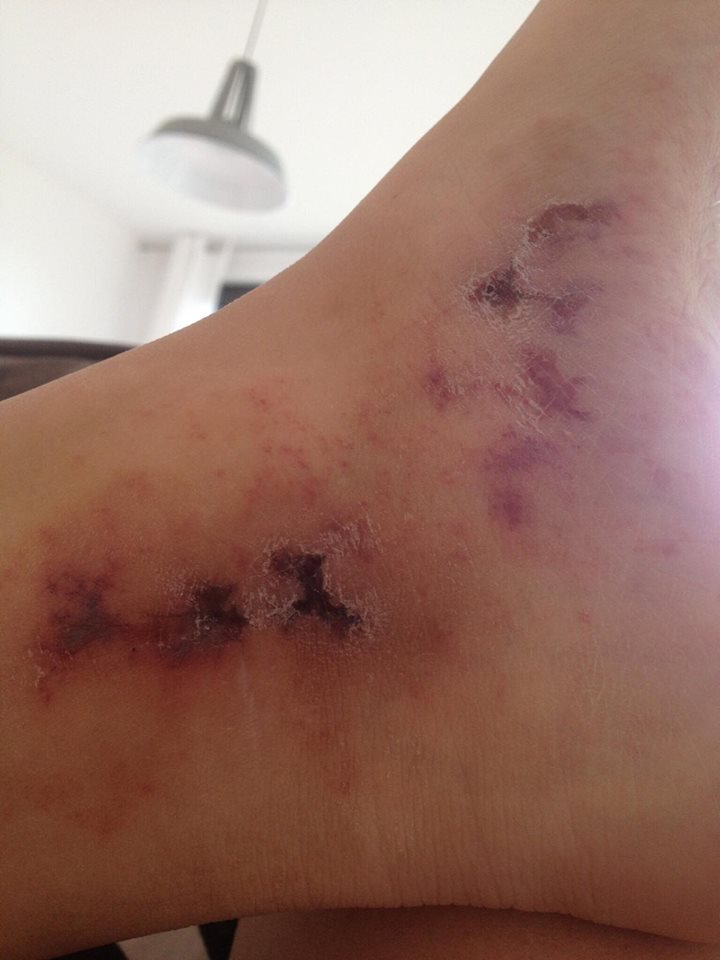 Ultimately a week ago they decided to start chemo therapy. Since there has been no successful treatment, and the situation continues to get worse. The chance that she will be infertile is very high. This is a heavy blow for any twenty-four year old woman, let alone a woman that has a very big wish to have children one day. Before they start the chemo she will first have to freeze her eggs so she can get IVF treatment in the future. They will also proceed an experimental surgery where they remove a part of the ovary. Since this disease is very rare and unprecedented the insurance company does not get involved and she has to pay everything herself. Although she has to take three types of medication every day, and had to undergo several expensive tests and treatments, and will still have to in the future.



Dominique is an incredible strong woman who remains positive every day, and keeps on smiling no matter what happens. She can change the most ordinary things in unforgettable moments. Never did I hear her complain, and she is always ready to help someone else. I am incredibly lucky that I have a friend like her by my side. Every day I fear that I will lose the Dominique that I know with this disease. That she will no longer be the strong independent woman that she is today, the one I admire every day for her courage and perseverance. And a world without my Dominique is not an option! Therefore, I want to let her know she is not alone, and support her in every way possible. I hope this fundme will reduce the financial costs for her, so that there is already one less burden on her shoulders. Hence this loving request! Sharing is caring!