Hurricane Relief for Mr. Xiang
亲爱的朋友们,
威明顿华人协会(WCACA, Wilmington Chinese-American Culture Association)正在筹集资金,帮助向强盛先生重建被飓风佛罗伦斯损坏的家园。
飓风佛罗伦斯过去两天后,向先生的家所在的社区被附近的一条河流淹没。他的房子浸泡在两英尺高的水中超过一个星期,一楼完全损坏,包括所有家具,电器和衣物。他的两辆车也在洪水中泡坏了。由于他们的社区不在官方洪水区,没有人购买洪水保险,因此他们无法申请洪灾保险救助。
向先生有一个大家庭,有两个读小学的孩子和两个病弱的父母。他是这个家庭的唯一收入。这些天,他的家人暂时住在朋友家里,正在寻找租房。他们正在面临重建房屋并重新开始正常生活的巨大财务挑战。
感谢您的关注并为向先生的家人做出贡献。 WCACA是一个非营利性的公共慈善组织,由联邦政府根据"国内税收法"第501(C)(3) 条获得免税。根据守则第170条,对WCACA的捐款可以扣除。每位捐赠者都将收到一份用于报税的捐赠收据。 WCACA将收集资金并将其汇总给向先生,并附上捐赠者名单。如果您想匿名,请在捐赠时注明。
Dear Friends,
Wilmington Chinese-American Culture Association (WCACA) is calling a fundraising to help Mr. Xiang Qiangsheng (向强盛) family to rebuild his home from the Hurricane Florence.
Two days after Hurricane Florence passed through, Mr. Xiang's community was flooded by a nearby river.  His house was soaked in over two feet high water for more than a week.  The first floor was completely damaged, including all the house properties.  His two cars are also lost in the floods.  Because their community is not in the official flood zone, no one purchased the flooding insurance and therefore they won't be able to claim insurance help.
Mr. Xiang has a big family with two kids in elementary school and two sickly parents.  He is the only income for the family.  These days, his family is temporarily living in friends' houses while they are looking for a rental place.  They are facing a big financial challenge to rebuild their house and restart a normal life.
Thank you for your attention and making your contributions to help Mr. Xiang's family.  WCACA is a non-profit, public charity organization approved by the federal government with tax exempt under section 501(C)(3) of the Internal Revenue Code.  Contribution to WCACA is deductible per section 170 of the code.  Each donor will receive a donation receipt for TAX purpose.  WCACA will collect the funds and pass them to Mr. Xiang collectively with a list of donor's names.  If you like to be anonymous, please indicate when donating.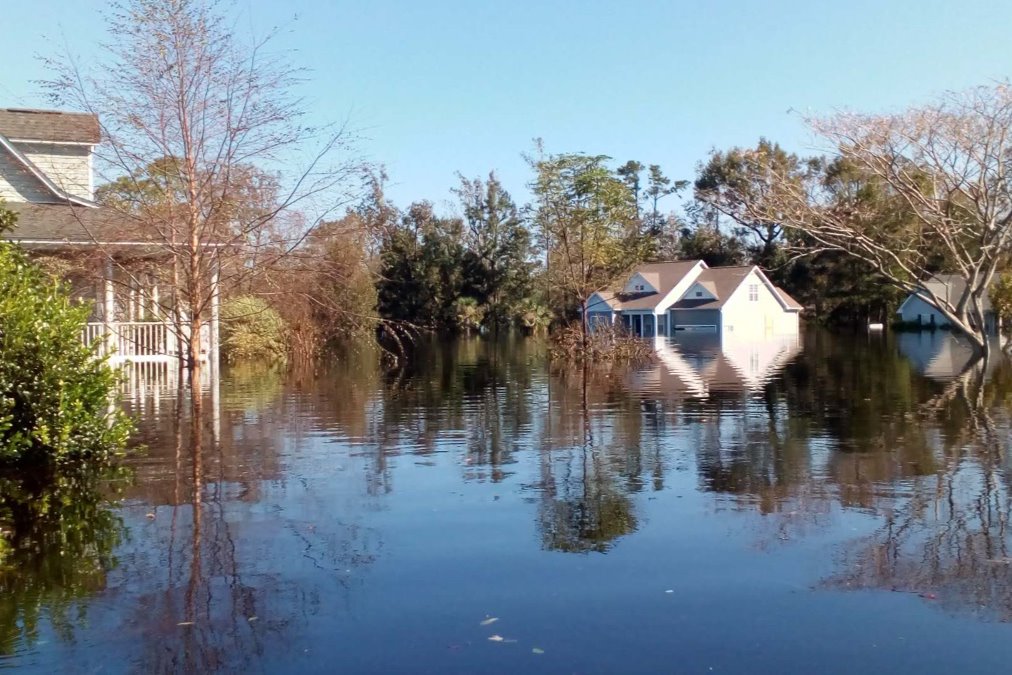 Organizer
Wilmington Chinese-American Culture Association
Registered nonprofit
Donations are typically 100% tax deductible in the US.
Learn more
#1 fundraising platform

More people start fundraisers on GoFundMe than on any other platform. Learn more

Expert advice, 24/7

Contact us with your questions and we'll answer, day or night. Learn more