Homeward Bound WV urgently needs your help to save a stray and get him the surgery he desperately needs!
One of our dedicated pet fosters searched for days for a stray after being alerted the cat might be injured--likely a pet that was abandoned in her neighborhood. Finally he resurfaced and she was able to capture him and take him to the vet for assessment. It turns out his injuries were quite extensive including a severe fracture above his back left knee, a broken tooth, and he had been shot with a pellet gun (pellets still inside show up on the x-ray!). It's undetermined if these injuries are related in any way, but we do know Sal hasn't had a very happy life in his days on the street.
But, even though humans haven't been kind to him, he's still incredibly sweet and friendly after everything he's been through. He behaves so well even though he must be in a lot of pain.
Sal's surgery has been scheduled immediately and it's going to be a HUGE expense for the rescue. We will do everything we can to make sure this guy has a chance to be a healthy, spoiled cat with a family who loves him.  So, we're asking for your help!
PLEASE DONATE TO SAL.  We rely on public donations and grants to care for pets in our foster homes and 100% of your donations go directly to the animals!  Sal is so deserving of a second chance! Please donate (there's no donation too small) and share his story with others!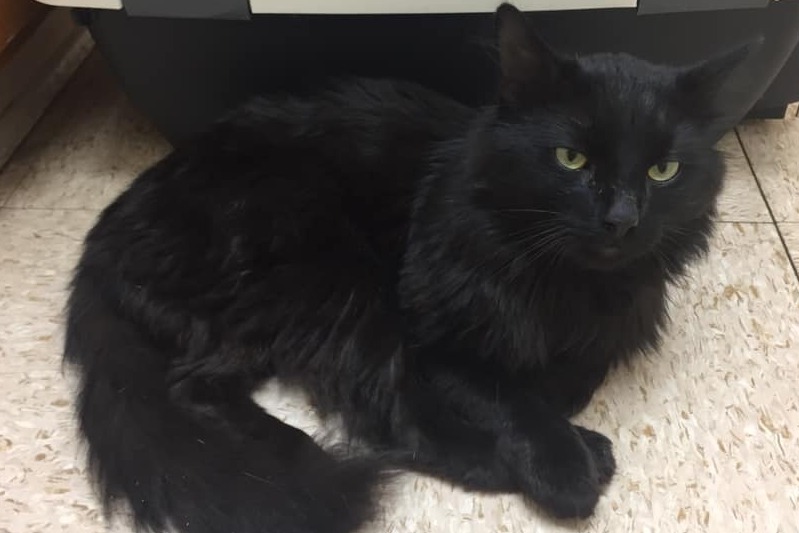 Thanks in advance for your contribution to this cause.

More information about Homeward Bound WV, Inc: Homeward Bound WV, Inc. (formerly Friends of the Four Legged and Furry) is a dedicated, small group of volunteers working to improve the lives of neglected and homeless pets. We are a 501(c)(3) non-profit, no kill rescue and foster program based in North Central West Virginia. Homeward Bound WV, Inc., is a unique, non-profit organization dedicated to saving dogs and cats whose lives are in jeopardy and in enriching the lives of people in Monongalia and Preston Counties. We are a 100% foster organization.