Hilbert's SSEP Mission 13 to ISS
Exciting NEWS: The Elks Lodge of Farmington Hills has made a gift of $1500 to be used as a dollar:dollar match for funds raised.  This effectively doubles any gift from the public up to a total of $1500.


Hilbert Students are hard at work developing their experiments and putting together their initial papers. Without your support, this program would not be possible.
We still have more money we need to raise and appreciate your sharing this campaign with your friends and family and for your generous donations and support.




Please help fulfill a dream for students of  Hilbert Middle School based in the Redford Union School District, located in Redford Township, Michigan.
We need to raise $26,500 for the Hilbert Middle School Student Spaceflight Experiments Program (SSEP) Mission 13 to the International Space Station (ISS).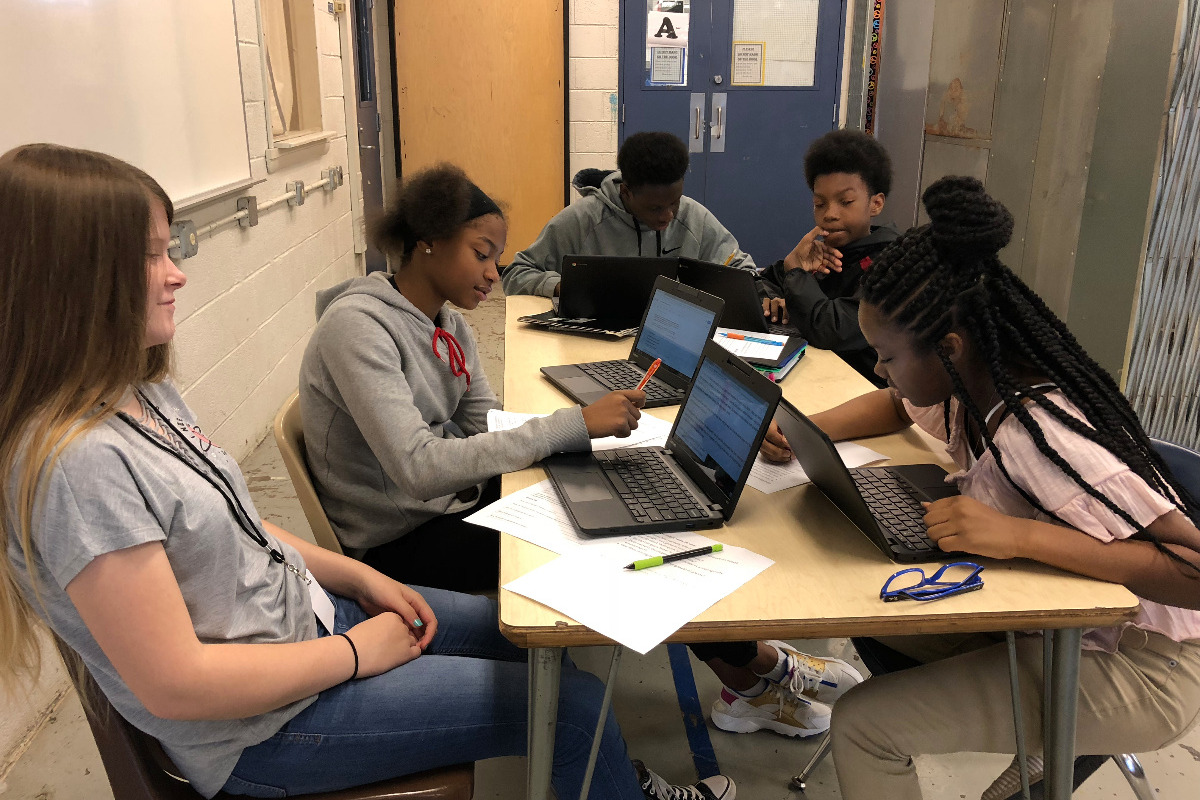 The money you donate to our crowdfunding campaign will support the costs of student participation in the SSEP Mission 13 project.
The Redford Union School District proposes to fully immerse a minimum of 300 grades 6-8 students in microgravity experiment design and proposal writing. We expect a minimum of 3 flight experiment proposals to be submitted by student teams from Hilbert. The proposed Mission 13 effort will be the first SSEP flight experience for the Redford Union School District community.  
About Redford Union School District and Hilbert Middle School
Redford Union School District serves nearly 3,000 students and their families in Redford Township, MI. Redford Township is a dynamic community of 48,362 people located on the western border of Michigan's largest city, Detroit. Hilbert Middle School serves 582 students in grades 6-9. The student-to-teacher ratio of 28:1 is higher than the MI average of 18:1. Minority enrollment is 72% of the student body (majority Black), which is more than the state average of 33%. Over 74% of middle school students were considered economically disadvantaged during the 2015-2016 academic year (MI School Data, 2015-16). Among Hilbert Middle School 8th grade students, only 10.9% of students demonstrated proficiency in math during the 2015-2016 academic year in comparison to 32.7% of students statewide, with 12.1% proficiency among Hilbert 7th graders and 13.5% proficiency among Hilbert 6th graders compared to the statewide proficiency of 35.3% and 32.8%, respectively. Just under 8% of Hilbert Middle School 7th graders demonstrated proficiency in science as opposed to 23.9% of 7th grade students across the state of Michigan. For more information about the Redford Union School District and Hilbert Middle School, please visit
http://www.redfordu.k12.mi.us/
The Student Spaceflight Experiments Program (SSEP)
SSEP is open to U.S. schools and school districts serving student in grades 5 through 12, and 2- and 4-year colleges and universities, informal science education organizations, and internationally through the Arthur C. Clarke Institute for Space Education. SSEP is designed to allow large groups of students to participate as community teams to design experiments across diverse fields, including seed germination, crystal growth, physiology and life cycles of microorganisms, cell biology and growth, food studies, and studies of micro-aquatic life. Experiments must be designed to meet the technology and engineering constraints imposed by the mini-laboratory aboard the ISS, and flight operations to and from low Earth orbit. SSEP Mission 13 to ISS includes an experiment design competition to be held September 4 through November 2, 2018. Flight experiments are selected by December 13, 2018, for a ferry flight to the ISS in Spring 2019. 


Fundraising team: Hilbert Middle School/RUSD (3)
Redford Union High School Hilbert Middle School Bands Choirs