Helping our beloved Ryan Jailbreak the Hospital
Dear friends, family and fellow hopheads - we're asking for your help in getting our good friend Ryan (of Hopsmash and Egoproof), and his wife, Angela, get back on their feet.

In late September, our beloved Ryan started feeling what he thought was flu-like symptoms. After progressively getting worse for a week, unable to move within a few days, and in excruciating pain, he was admitted to a San Francisco hospital on October 1st.
For the first couple weeks of October, Ryan was kept heavily sedated as doctors ran numerous tests to figure out what was causing extreme pain and inflammation in most of his joints. Fluid was pulled from his left knee, to test for a possible diagnosis. No luck. Then he had neck surgery to relieve pressure on his spinal cord from inflammation caused by a pocket of fluid between two discs in his spine. Having two samples of fluid that didn't produce any results in cultures, they sent off samples of both to University of Washington for a PCR test, to see if they could identify what this was. On October 13th, nearly two weeks in, they received actual results:
Group B Strep
. Ryan then had to have surgery on both his knees and his left shoulder to drain the fluid and wash out those joints. This was necessary, as they discovered during surgery that his right knee had a large amount of pre-septic fluid in it.
We're grateful to now have a diagnosis and a way forward – but the path remains relatively long and arduous. Ryan will remain in the hospital for a while longer and will also need to remain in San Francisco for physical and occupational therapy, as well as a 6-week course of IV antibiotics. He will need to relearn how to do the very basic of tasks…tasks we, the healthy, often take for granted. Something as simple as sitting up or standing without assistance/losing breath, brushing his teeth, etc.
San Francisco is a long way from home for Ryan and Angela, who were in the area for a housesit that was supposed to last through October 17th. The costs of having to unexpectedly remain in the San Francisco area, even being as modest as possible, are highly straining on their financial resources.
Additionally, the insurance company has decided to not accept any of the claims as of this point, for reasons that are still unclear – which possibly means hundreds of thousands of dollars in medical costs. To date, on top of the 3+ week hospital stay itself, he had a visit to the Emergency Department at the beginning, multiple daily blood draws/lab testing, several MRIs, several ultrasounds, several echocardiograms, two surgeries in four different sites, a mountain of meds, and so much more.
Those of you that know Ryan or have had the joy of sharing a pint (or three) with him know that he is a big-hearted man with a good helping of sass. He cares deeply for his people and his community, especially the craft beer community. And his passion and his work for mental health awareness via creative projects like Egoproof is a testament to his compassion.
Grateful for all that he's brought to us and his people, we (a group of friends) have come together to help raise some money and good cheer to help Ryan and Ang on their way – to help alleviate the burden of medical costs while ensuring that they can remain in San Francisco to see his recovery through.
All funds will go directly towards basic needs (i.e. housing) in the short term, and towards medical expenses in the medium term, once the bills hit. Anything above and beyond what's needed will be donated to charity.
Any and every little bit helps – and is greatly appreciated. In the meantime, continue to send your thoughts and good vibes to help Ryan get well and break out of his hospital bed soon!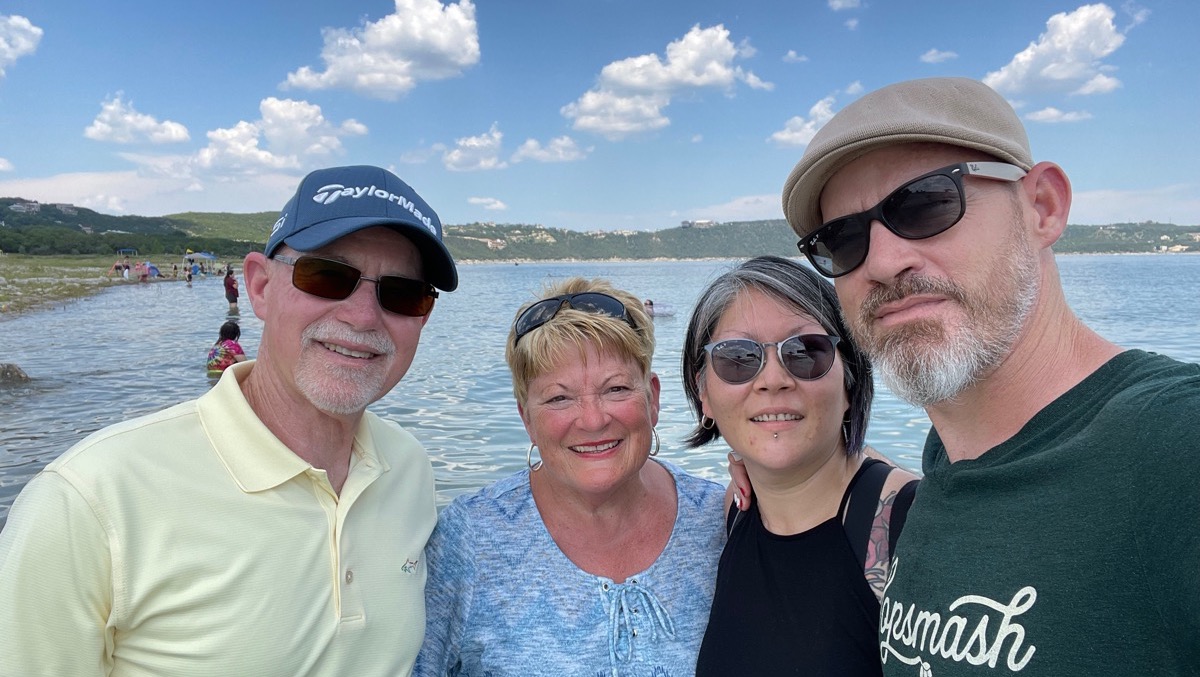 Organizer and beneficiary
Daniel Diaz
Organizer
San Antonio, TX