Helping Dumped Pup Aspen Survive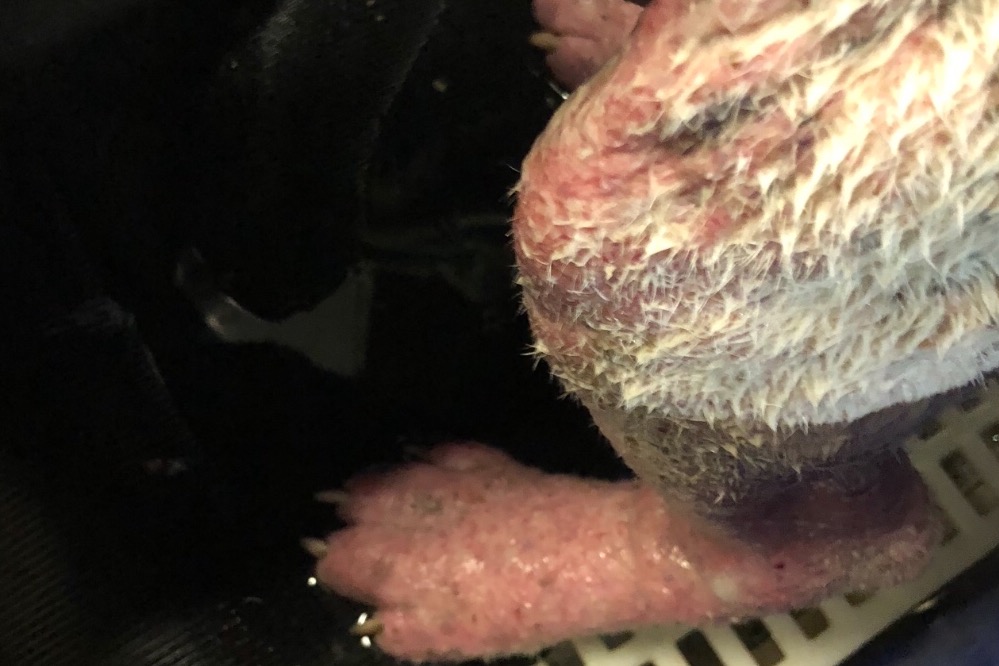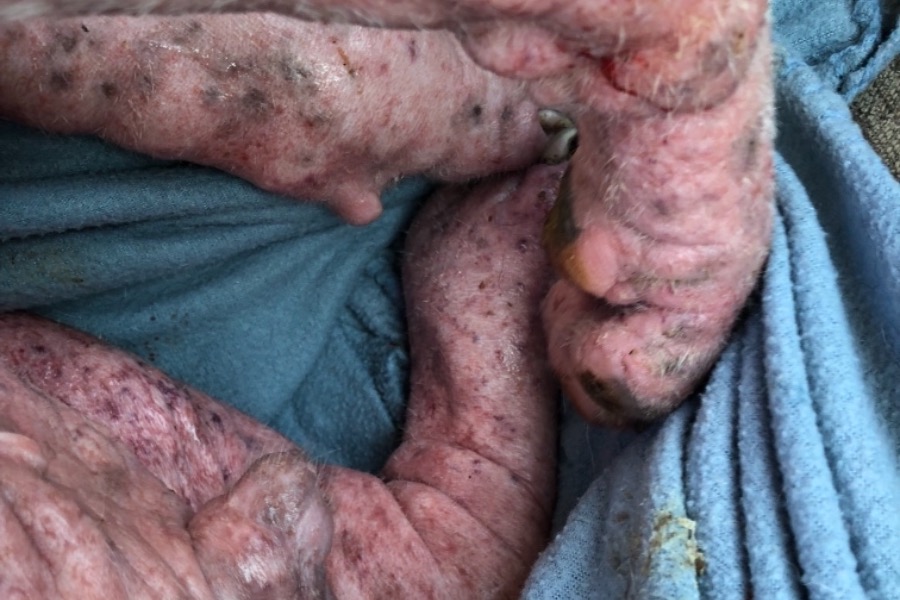 Urgent! Funds needed for Aspen, our newest Bloomer.
Aspen is a very sweet puppy that was found by a good samaritan that had been living in the woods. She took him in for the night and brought him to us early this morning. He has been admitted to Tender Paws, where he is currently being treated.
Aspen is only 4 months old and is in horrible shape. Aspen has mange and a severe skin infection, as we expected. Per the vet, poor Aspen has more hookworms than they have ever seen and every single type of demodex that affects canines.
Aspen's platelet count is very low. He was shivering with very pale gums. Although he is very weak, he is still wagging his tail. We ordered a full CBC and are expecting that he will need to started on fluids and antibiotics. He is a raw, oozing mess with bloody sores, ticks, fleas and a foul ordor coming from his skin. His feet are badly swollen, raw and painful, even after a medicated bath. He is in an immense amount of pain.
The good news is that Aspen is heartworm negative and he's now safe with rescue. We will do everything possible to give this sweet little boy some relief. Thank you to the good samaritan who spoke up to save his life, and as always, to our village of supporters who always come together for dogs in need.
Please help us support Aspen by sharing his story.