*La cuenta para hacer las donaciones está en dólares canadienses*
*an English description follows the Spanish*

Un alma desinteresada, amable, hermosa, Estefania ha dado tanto a tantos, no esperando nada a cambio ... ¡pero ahora necesita nuestra ayuda en su batalla para mantenerse con vida! Esta frase es un eufemismo cuando describo a Estefanía. Ella es una chica verdaderamente increíble, y ella está luchando incansablemente por su vida.

En enero de 2015, a la edad de 27 años, Estefanía fue diagnosticada con Glioblastoma Multiforme de Grado IV (tumor cerebral). Su enfermedad llegó sin aviso y crecía rápidamente en su cerebro. Debido a la naturaleza severa de su enfermedad, era importante actuar rápidamente y hacerse una cirugía inmediatamente. Dado que el sistema de salud pública en México no siempre funciona al ritmo que la paciente requiere, Estefanía y su madre se vieron obligadas a pedir un préstamo para poder pagar por la cirugía.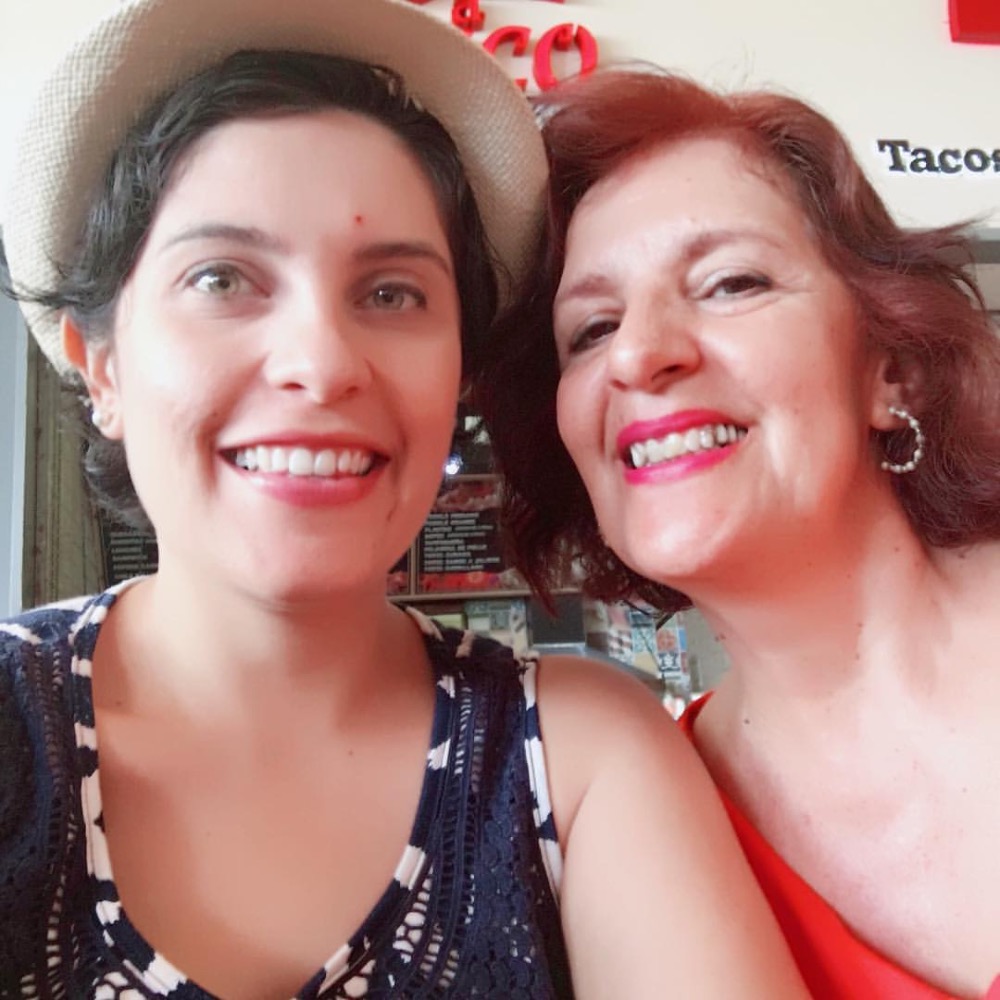 Estefanía creció viviendo sola con su madre. Su madre, una profesora de español jubilada del sistema de educación pública mexicano, trabajó sin cesar para pagar los cuidados que su hija requería cuando descubrieron que tenía un tumor cerebral.

Después de una cirugía exitosa, Estefanía tuvo 6 semanas de radioterapia y 6 meses de quimioterapia. Aunque las estadísticas y los médicos dicen que las personas con su cáncer tienen una tasa de supervivencia pobre, Estefania estaba segura de que iba a luchar y superar las probabilidades. Ella terminó su tratamiento en noviembre de 2015, y se programó para reunirse con los médicos en 6 meses para determinar si el tumor había desaparecido o había regresado. Durante el curso del tratamiento y después de terminar, Estefania trató de mantener una vida normal, y fue capaz de volver a trabajar como diseñadora de interiores.
En julio de 2016, Estefania tuvo una resonancia magnética para examinar el progreso de su tratamiento. Ella fue increíblemente feliz cuando fue informada por el médico que ya no tenía un tumor (libre de cáncer) y que podría disfrutar de su vida. Sin embargo, en noviembre de 2016, Estefaniaj comenzó a sentirse enferma; Mareos, dolores de cabeza y náuseas que iban y venían bastante a menudo. Fue hospitalizada dos veces y en la segunda visita recibió otra resonancia magnética. Los médicos le aseguraron de nuevo que el tumor no había vuelto.
Menos de un mes después, alrededor de Navidad, Estefania fue hospitalizada por edema grave (inflamación) en su cerebro. Muchos médicos pensaron que ella podría no sobrevivir al final del día, y después de consultar con un médico en Canadá, revisó el diagnóstico y concluyó que el diagnóstico que le dieron sobre su tumor era incorrecto. En realidad había regresado y estaba creciendo muy rápidamente. Su oncólogo rechazó esta segunda opinión, y decidió que tendría una nueva resonancia magnética a finales de enero para confirmar.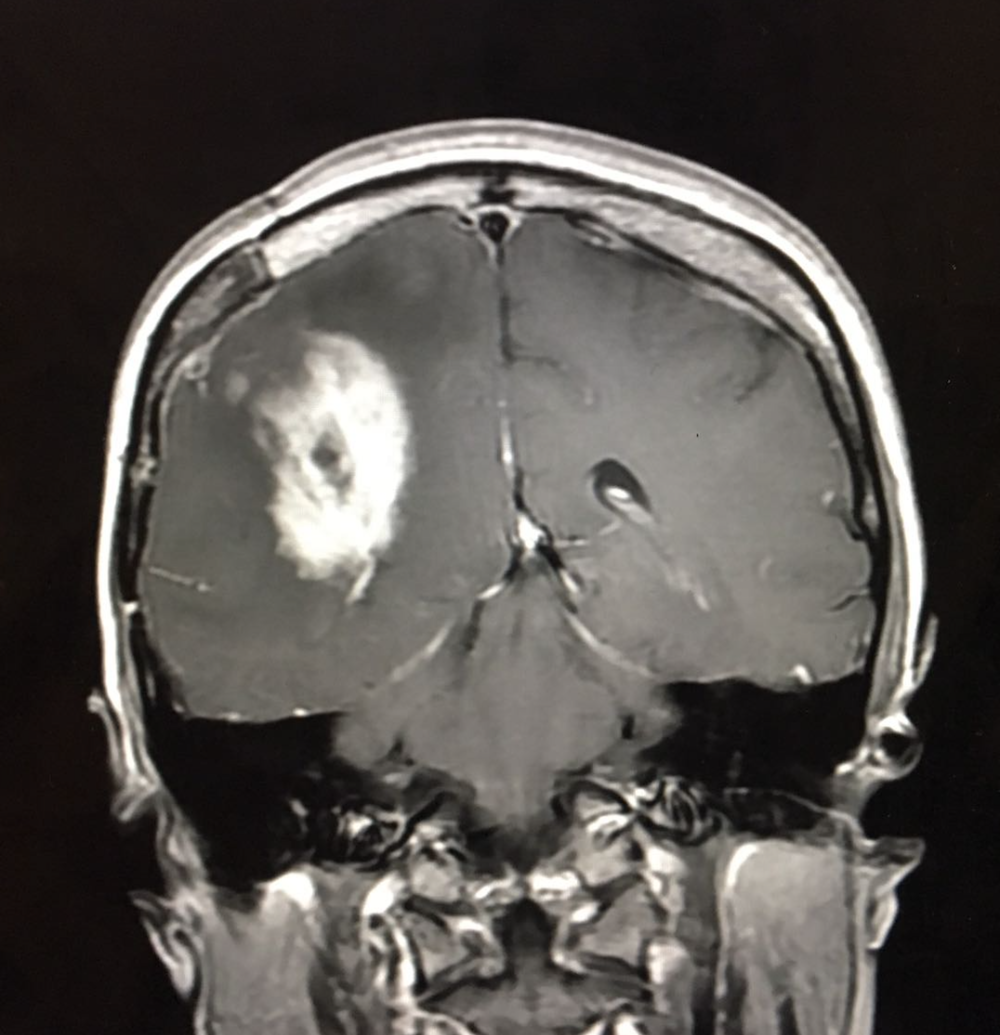 Estefania tuvo una nueva resonancia magnética el 27 de enero de 2017. Fue confirmado por dos neurocirujanos (uno en México y uno en Canadá) que su tumor ha regresado. Ella requiere una segunda cirugía para extirpar el tumor y un procedimiento usando un "cibercuchillo" para entregar con precisión la terapia de radiación para asegurar la eliminación completa del tumor. Actualmente su salud está disminuyendo junto con su fuerza.
Estefania está pidiendo la generosidad y amabilidad de otros para ayudar con el costo de viaje y las facturas médicas para ir a Canadá y recibir tratamiento del médico que está ofreciendo tan generosamente para salvar su vida. El sistema de salud pública mexicano no es eficiente, y no ofrecerá esta cirugía para ayudar a salvar la vida de Estefanía. Ella tiene 29 años, es una luchadora, y una sobreviviente - su vida no tiene que terminar ahora, y juntos podemos ayudar a salvarla.
Gracias desde el fondo de nuestro corazón por su tiempo y generosidad.

____________________________________________________________
A selfless, kind, beautiful soul, Estefanía has given so much to so many, expecting nothing in return… but now she needs our help in her battle to stay alive! This sentence is an understatement when I describe Estefanía. She is a truly amazing girl, and she is fighting tirelessly for her life.
In January 2015, at the age of 27, Estefanía was diagnosed with a Grade IV Glioblastoma Multiforme (brain tumor). Her disease arrived without notice and was growing rapidly in her brain. Due to the severe nature of her illness, it was important to act quickly and have surgery immediately. Since Mexican public health does not always function at the pace the patient requires, Estefanía and her mother were forced to take a loan and pay for the surgery themselves.
Estefanía grew up living with just her and her mother. Her mother, a retired Spanish teacher at a Mexican public school, worked endlessly to pay for the care her daughter required when they discovered she had a brain tumor.
After a successful surgery, Estefanía had 6 weeks of radiation therapy and 6 months of chemotherapy. Although statistics and doctors say people with her cancer have a poor survival rate, Estefanía was confident that she would fight and beat the odds. She finished her treatment in November 2015, and was scheduled to meet with the doctors in 6 months to determine if the tumor was gone or had returned. During the course of the treatment and after she finished, Estefania tried to maintain a normal life, and was able to return to work as an Interior Designer.
In July 2016, Estefanía had an MRI to examine the progress of her treatment. She was unbelievably happy when she was informed by the doctor that she no longer had a tumor (cancer free) and she could enjoy her life. However, in November 2016, Estefanía began to feel sick; Dizziness, headaches and nausea were coming and going quite often. She was hospitalized twice and on the second visit was given another MRI. The doctors reassured her again that the tumor did not come back.
Less than a month later, around Christmas time, Estefanía was hospitalized for severe edema (swelling) in her brain. Many doctors thought that she might not survive the day, and after consulting with a doctor in Canada, she learned the the diagnosis and advice she was given about her tumor was incorrect. It had actually returned and was growing very quickly. Her oncologist would not accept this consultation, and decided she would have a new MRI in late January to confirm.
Estefanía had a new MRI on January 27, 2017. It was confirmed by two neurosurgeons (one in Mexico and one in Canada) that her tumor has returned. She requires a second surgery to remove the tumor and a procedure using a "cyberknife" to precisely deliver radiation therapy to ensure the full removal of the tumor. Currently her health is declining, and her strength is decreasing.
Estefanía is asking for the generosity and kindness of others to help with the travel cost and medical bills to go to Canada and receive treatment from the doctor who is offering so graciously to save her life. The Mexican public health system is not efficient, and will not offer this surgery to help save Estefanía's life. She is 29 years old, a fighter, and a survivor - her life doesn't have to end now, and together we can help save her.
Thank you from the bottom of our heart for your time and generosity.