Help Lan Fight Leukemia and Bone Marrow Transplant
Dear Friends and Family,
I need your help. The MOST DECISIVE struggle is approaching. I am Lan, 36 years old. I have been diagnosed with CML (Chronic Myeloid Leukemia) in its final phase - and was ordered by doctors and medical experts to have a bone marrow transplant as a final life-saving alternative treatment.
I am looking forward to the transplant in December 2019 - WITH ASSURED SUCCESS. But I urgently need your help with funding for my transplant to make sure I can have it and that it will be a success. I wish to thank you-- in advance-- for your support!! 
I have never thought that someday I would have to embark on this journey. A journey of unknown duration and unknown cost. But I'm sure this journey is no place for me to be afraid, tired or collapsed. There is no retreat, except to walk on with head high. If there is only 1% of hope remaining, I will strive my utmost, telling myself never to give up and fall down, even in moments of extremely painful suffering.
I have come across a saying which has become my favorite : "WE DON'T KNOW HOW STRONG WE ARE UNTIL BEING STRONG IS THE ONLY CHOICE WE HAVE".
Currently I have to go alone for a blood transfusion once a week, - my husband having to work his daily job to support our living, and my whole family still stay in Vietnam, so they cannot be by my side in the hospital . On the days of blood transfusion, I have to lay a whole day in bed with needles inserted into my body and gnawing pain all over.
However I am not desperate, because I believe there will be people like you who care to partake in this endeavor with such great love that a miracle will happen and I will be healthy again.
"
I will be healthy again
" - that certainly is the happiest phrase for me in this journey and for the rest of my life.
Please infuse me with positive energy through your financial donation!!! Any amount you can give will make a difference to me. If you can't donate, please provide healing thoughts and prayers as well as sharing my plea with others through telling friends, through sharing my email, and through posting on your social media network.
From the bottom of my heart, I deeply appreciate your support!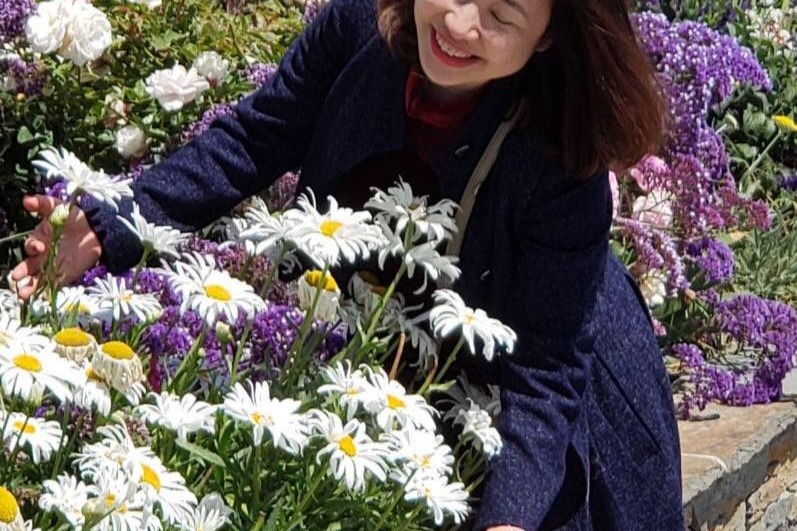 Organizer