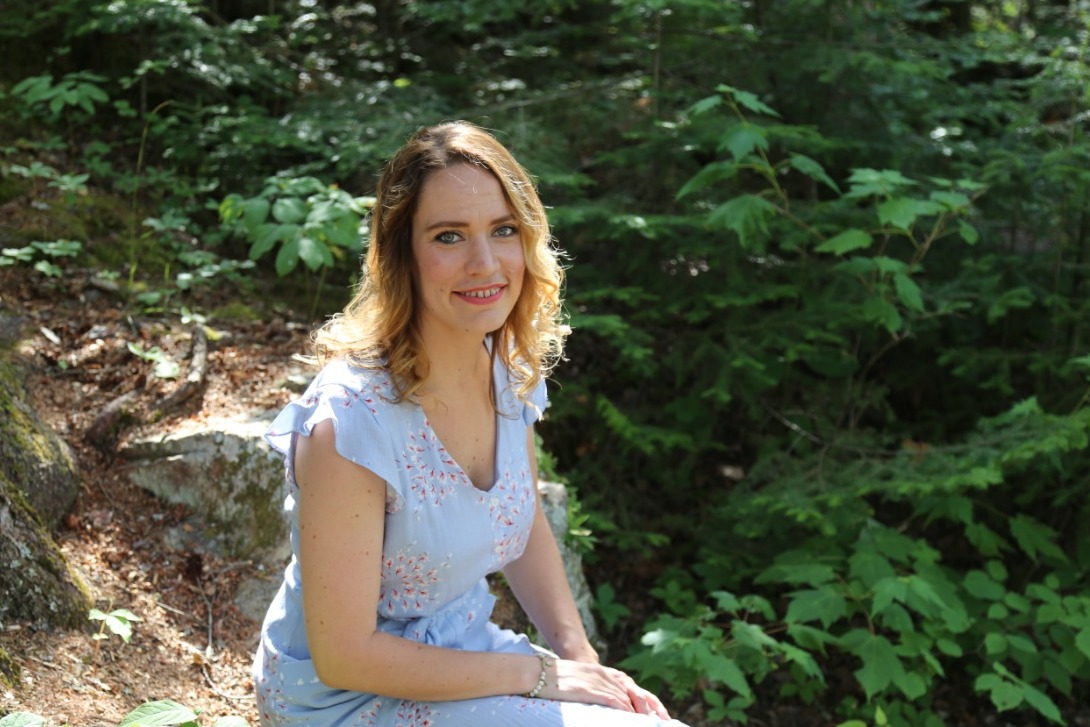 123
3
Help Melanie Holley Beat Stage 4 Breast Cancer
$17,846
of $15,000 goal
Raised by
122
people in 8 days
So Who is my Big Sister? 
My name is Christina and I'd love to tell you a little about my amazing, inspiring, generous big sister. At just 34 years old, Melanie has had a profound impact not only on her family, friends and local community but also through her careers as a public school teacher and more recently as a police officer among northern Ontario First Nations. 
If you know anything about Melanie, you know that she believes in living life to the fullest and always being active in her local community. When others are in crisis, she is often the first one there providing support and lending a hand. Baking a little something special to deliver, checking in with friends and family, readily lending a listening ear, and generously giving of her own time, talents and finances to name just a few. 
The Cancer Diagnosis
Things kind of came to a screeching halt when my sister Melanie was diagnosed with cancer in May 2019: Stage 4 breast cancer, with metastases throughout her spine, pelvis, rib, and spots on her right femur, left humerus, and liver. Not easy news to wrap our minds around!
Melanie has been off work on short-term disability since the diagnosis due to the volume of medical appointments and because the spinal metastases have compromised her spinal stability. 
Conventional Treatment Options
Ontario oncologists indicated that because of the metastases, they consider the cancer incurable and treatment is palliative (ie. the goal of treatment is not remission, but rather to manage symptoms for 'as long as possible'). News no one ever wants to hear, especially about a loved one! 
While Melanie has never been a couch potato (so very true for anyone who knows her), the day after the diagnosis in May, Melanie committed herself to healing through nutrition, daily exercise, and focusing on a positive, proactive attitude in order to maximize the effects of other treatments.
July was busy with many, many tests (because of course everyone loves colonoscopies, biopsies, and 3L urine tests). After the results came in, the Ontario specialists recommended Melanie start hormone therapy because her cancer is hormone receptive (effectively putting her into early menopause). When hormone therapy no longer appears to be effective in keeping the cancer managed, palliative chemotherapy would be the next treatment option.
Another option: Choosing Hope
After much research, discussion, and prayer, Melanie decided to explore treatment options outside of Canada. She arrived in Tijuana, Mexico July 29th for an initial three weeks of treatment at the Immunity Therapy Centre (ITC). ITC uses an integrated approach to treat cancer - employing both conventional and complementary therapies concurrently - and has a track record of successfully treating many advanced metastatic cancers. In addition to complementary therapies, Melanie is also receiving low dose chemotherapy and may be starting hormone therapy shortly at ITC as well - with the goal of remission. 
To be clear, Melanie is not 'against' conventional treatment, but strongly believes in an integrated approach that involves improving her immune system while also attacking the cancer. 
However this integrated treatment approach is not currently covered by insurance or OHIP. Melanie paid for the initial three weeks of treatment (approx $25,000 CAD) herself. Immediate family have covered flights, accommodation and other associated expenses for the initial three weeks. 
Because it is Stage 4 breast cancer, the doctors at ITC have recommended Melanie stay for six weeks of treatment, as this is the best length of time in their experience for similar past patients. Melanie's 4th week of treatment has been graciously covered by another family member. 
I (Christina) was able to take a leave from work to accompany Melanie to Tijuana. In just the two weeks we have already been here, we have met a number of other patients who were given terminal cancer diagnoses by their doctors back home but have seen improvement, if not complete remission (as demonstrated by an improvement in their symptoms, bloodwork as well as CAT scans/MRIs/PET scans), in their time at ITC. 
It's at this point that we know we need help from our community. 
Where YOU are needed:
1) First and foremost, your PRAYERS. Melanie has had a peace from Day 1 that our God is ultimately at work in and through every circumstance for His Glory. God is our ultimate Healer, and she chooses to rest in that hope. 
2) DONATE. We also strongly believe that ITC can provide treatment options that may lead to a very real possibility of Melanie's longterm remission. We are asking for help to raise funds to cover Melanie's 5th and 6th weeks of treatment
(approximately $15,000 CAD combined) by August 26
. All money raised will go directly to cover Melanie's treatment expenses. 
Money can be donated via the GoFundMe platform, via etransfer directly to Melanie, or offline. Please contact either Melanie or I (Christina) directly if you would prefer to send a donation via mail. 
3) SHARE, share, share. To help get the word out, please share the GoFundMe link!
4) NOTES/emails of encouragement are always appreciated; please be patient if it takes some time to receive a response from her.
5) JOIN - Melanie has set up a closed Facebook page: Melanie's Journey through Cancer (
https://www.facebook.com/groups/514460749307471/
 ) where she will be posting updates for those interesting in walking with her along her journey.
6) REFERRAL - If you are aware of any Ontario oncologist who practices integrated cancer care, please let us know. 
Our ultimate HOPE
In Melanie's own words from recent updates to family and friends "It's been 9 weeks exactly since I first heard that I had cancer, and the rollercoaster continues. What has not changed is the peace in my spirit and the ways that God has continued to answer prayers. I don't know the outcome, but I trust... I know in my heart that He will give as much strength as needed for as long as required."
Thank you for your thoughts and prayers. Thank you for your support. Thank you for walking this journey with us! 
Cancer may have started this Fight, but Melanie will Finish it!
+ Read More