Help Gordy Roscoe Recover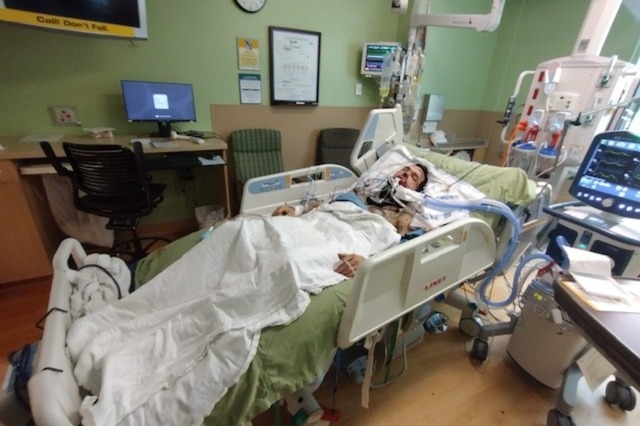 On Friday Aug. 6th, at approx. 10pm, Gordy was traveling westbound on Highway 6. He lost control of his motorcycle and went down in a solo accident. He broke his neck in 3 places and suffered heavy damage to his chin, mouth and nose. He was transported to Saint Anthony's Hospital in Lakewood and immediately went into surgery. As of the morning of August 8th, he is breathing on his own and conscious. He was responsive when spoken to even though he is not able to talk. He shows no sign of spinal cord damage or swelling of the brain. He is expected to move from ICU mid-week. It is safe to assume he will make a full recovery but it will be a long, hard one. The doctors will continue to visit with him this week for further assessments. Gordy is lucky to be alive and has a second chance to embrace life.
Gordy is an avid dog lover with Rambler and Duane, his pets who are anxious to have him home. He loves his job and will want to work as soon as he can. Above all, he loves his band, his music and everyone worldwide that he has met through that. We are all family to him. He will need any help that anyone wants to give. He has rent, food (even if it's "Punk Rock" green Jello for a few months!), dog food and a cell phone as his basic needs. Those closest to where he lives will get him out and about when it is safe in hopes to have a sense of normalcy. He won't be able to drive and will be limited in a lot of a ways for a long time.
To note: Gordy was WEARING A HELMET. That's the best decision he has ever made. Please do the same if you ride.
If you are able to help or share this, please consider doing so.
-Gordy's Family