COVID-19 ~ No One Should Fight Alone
**Cell Phone Chargers ~ Desperately Needed in EVERY HOSPITAL***
"It truly pains me to see our patients suffering and dying alone."

(Asst. Nurse Manager, Intensive Care Unit - Oregon)
It is time to act. And we
must
act now.
NO HUMAN BEING SHOULD HAVE TO FIGHT - OR DIE - IN ISOLATION
**** PLEASE VISIT US AT www.CHARGEPOWER.org *****

**** WE HAVE TAKEN OUR MISSION TO THE NEXT LEVEL ****
To donate, please click here ---> https://secure.givelively.org/donate/the-giving-back-fund-inc/c-h-a-r-g-e
WHY MOBILE PHONE CHARGERS?
~
No Visitors Allowed
Covid patients'
only
connection to their loved ones in a hospital is typically their mobile device. Most hospitals no longer allow visitors, and absolutely no quarantined areas allow visitors of any kind.
Even to say goodbye to a patient near death.
~
Improved Health & Well Being
Hearing the voices of family has been proven to positively impact health and well being, especially in times of crisis. Once a quarantined patient's cell phone battery dies, there is no longer any way to hear from their loved ones.
~
Doctors Save Time. Hospitals Save Money
Since Covid patients are typically kept in sealed quarantine rooms, any time a doctor or nurse wants to communicate with their patient, they have to first put on full hazmat or other Personal Protective Equipment (PPE) - even just to have a quick conversation or discuss the latest test results, etc.
Once finished, the doctors and nurses then have to take the time to decontaminate and throw away all disposable PPE. All of this added time and wasted money can be avoided if a doctor or nurse can simply stand outside a quarantined glass room, and speak to their patient on a cell phone a few feet away.
HOW DID THIS ALL START?
My father, Dr. Steve, is a navy veteran and pediatrician of over 45 years. He contracted Covid-19 in mid-March, and 9 days later he was rushed to Sarasota Memorial Hospital in critical condition. Like almost all patients hospitalized with Covid-19, he had to be kept under full quarantine.
This meant absolutely NO visitors, and no way to communicate with him - other than his mobile phone. But while patients are often allowed to keep their mobile phones with them in quarantine, we had no idea that hospitals do not provide phone chargers.
And not just at his hospital. Phone chargers are not provided at any hospital. Anywhere.
If the family of a patient wants to speak with their sick loved one (or, in cases like Dr. Steve, want their unconscious loved one
just to be able to hear loving voices
in the hope that it may help them cling to life), the nurses and doctors have no way to keep their patient's phones charged.
THIS IS A MAJOR PROBLEM. IN EVERY CITY AND TOWN IN AMERICA.


"With the ongoing visitation restrictions, some of our patients have been separated from their loved ones for weeks."

- Manager, Critical Care, CA
My father's mobile phone ran out of charge on his second day in quarantine - the same day he had to be fully sedated because his organs were failing.
But we got lucky.
Thanks to the selfless act of one of his amazing nurses, Mark Cerroni, who donated his own personal charger, my father was able to hear the voices of his loved ones encouraging him not to give up.
A  SIMPLE PHONE CHARGER MADE ALL THE DIFFERENCE.
Even in his unconscious state, Dr. Steve went from needing chest compressions to keep his heart pumping - to clawing his way slowly back to life. Every time he heard his grandchildren's voices over his phone, his blood pressure rose (in a good way). His vital signs stabilized just a bit more.
He could hear us.
FINALLY, after more than 3 weeks in the ICU, after 2 separate nights that we were told he would not survive, that it was time for us to say goodbye forever - after being on a ventilator far longer than any human being should if they want their lungs to ever breathe on their own again -- after all of the terror and heartache:


Dr. Steve was recently discharged from the hospital. He has beaten Covid-19.EVERY PATIENT DESERVES THIS MINIMUM STANDARD OF CARE AND SUPPORT.
How many unconscious Covid patients have no way of hearing their loved ones' voices? How many critically ill people suffer on hospital ships, in make-shift quarantine buildings, and in overwhelmed ICUs everywhere -- all with no way to connect -- simply because of something as ridiculous as a cell phone running out of battery?
This is 2020. This is America. There are billions of chargers manufactured every year.
And yet...
COVID-19 VICTIMS ARE ALONE - WHEN THEY NEED CONNECTION MOST
Imagine having to endure that level of isolation and loneliness in your darkest hour. And all while the outside world has the inexpensive life lines that can help.
There were
approximately
70,000 adult ICU beds
in
over 2,700 hospitals
in the U.S.
before
this pandemic started. As hospitals expand ICU & quarantine zones by taking over other wards to make room for more critically ill patients, the number of quarantined beds is only increasing. We estimate that in the near future, at least 100,000-150,000 quarantined patients will need a way to stay connected at any given time.
WE CAN'T WAIT FOR THE GOVERNMENT. OR THE BIG CORPORATIONS.
We started this fundraiser in the hope that everyone who sees it will make a small donation. Its time for regular people to take matters into their own hands. We can't wait for the government or the big phone companies to take notice. The rising tide of critically ill patients is only getting worse, but we have the power to help keep many of them connected to their loved ones as they struggle to hang on.
WHAT WE ARE DOING
We buy and ship mobile phone chargers (compatible with  Apple, Android and other major mobile phone brands), along with wall-plug cubes, to hospitals and other quarantine locations where critically ill patients are fighting Covid-19. As we send out more and more new chargers (unfortunately, hospitals won't typically accept used chargers due to contamination concerns), we update this page (please see our Update section) with the hospitals, health systems and quarantine locations where they have been sent.
Whether you donate a few dollars here - or simply order a phone charger (don't forget the wall cube too) to send directly to your local hospital - you will be making a difference.
YOU WILL LITERALLY BE HELPING SAVE LIVES.
And for the tens of thousands who aren't as lucky as Dr. Steve, hopefully your gift of connection will ease their passing.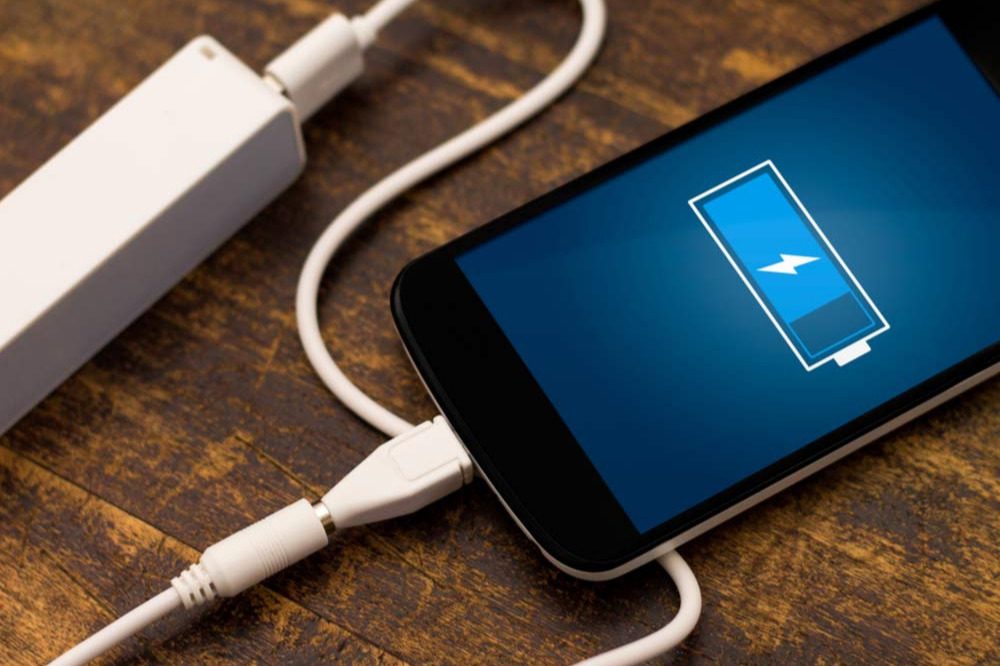 WHO WE ARE
We are Dr. Steve's family, and we are exceedingly grateful that he continues to have the technology to hear our voices as he recovers from the fight of his life. His son and daughter-in-law, Jonathan & Maren, have taken lead to help make this initiative (which we affectionately named "Project Lifeline") a reality in his honor. Its what Dr. Steve would want - having spent his entire career caring for others.
WHY WE ARE DOING THIS
Every critically ill Covid-19 patient deserves a fighting chance. They deserve to hear voices of love and comfort. They deserve the opportunity to tap into to the strength and support of their loved ones. Please help us make this possible for all of the people trapped in medical quarantine around the nation.
*****Nurses putting YOUR donations to good use at Main Line Health in Pennsylvania*****
MANY MORE PEOPLE EXPECTED TO BECOME CRITICALLY ILL - OR WORSE
As of today, over 74,000 Americans have died from Covid-19. Who knows how many lives your small act of kindness will touch -
or even save.
Thank you for joining with us!
Dr. Steve is so proud that his personal struggle is being used to help others.
**** PLEASE VISIT US AT WWW.CHARGEPOWER.ORG *****

To donate, please click here ---> https://secure.givelively.org/donate/the-giving-back-fund-inc/c-h-a-r-g-e
Below are just a few of the ways that your donations have already benefited Covid-19 patients nationwide...
--------------------------
"This is going to be a great day for us. The phone chargers are on their way to 372 ICU beds! We are most grateful! The nurses and care givers were delighted to get them into immediate use! Thank you again."- Susan L. Barcus, Vice PresidentHenry Ford Health System, MI

--------------------------
"During this crisis, we have been focusing our efforts on making sure our patients and frontline staff have the support they need to provide the best possible care to our patients and each other.  Your contribution of phone chargers to help connect our patients with their families during this crisis is immensely appreciated. These patients and families rely on technology to communicate with their loved ones during this time, being able to do so with a fully charged phone or iPad makes all the difference. We thank you for your generosity!"- Emily Jweid, Patient Service CenterThe Mount Sinai Hospital, NY
--------------------------
"One of our attending physicians shared with me the incredible act of kindness you are doing by raising money to help supply units with phone chargers in order to keep patients and their families connected during these very challenging times. Your cause is powerful! It truly pains me to see our patients suffering and dying alone. This grand gesture of yours can have a profound impact on the well-being of our patients and their families." - Andrea Martin, MSN, MBA, RNAssistant Nurse Manager, ICUOregon Health & Science University
--------------------------
"During these trying times it's important for our patients  to connect with families for emotional and mental support. Talking to their families helps to reduce our patients anxiety and gives the families a security knowing their loved ones are in good hands. Face timing with their loved ones and seeing them on their phone screen improves their overall well being and reduces risk of delirium." - Janet Byrne, MSN, RN, NE-BCMICU Nurse ManagerMedical University of South Carolina, SC

--------------------------

"We are incredibly grateful for the technology donations we've received, such as these cellphone chargers, to help keep our COVID-19 patients connected to their family members and reduce the anxiety and distress caused by physical isolation and separation."

- Chris Thompson, MHA
Senior Director for Corporate and Foundation Relations
UW Medicine Advancement, WA
--------------------------
"Thank you so much for the donation of chargers for our patients who are able to use their cell phones.  With the ongoing visitation restrictions, some of our patients have been separated from their loved ones for weeks.  Many came to the hospital not expecting to have to charge their cell phone.  Hearing a familiar voice and seeing a familiar face, even over the phone, is helpful for their spirit, sense of being watched over, and reducing loneliness.  Thanks for making this simple thing be so meaningful." - Judith Lohman  RN, BSN, MS, CNML, CCRN-KManager, Critical CareSharp Chula Vista Medical Center, CA
--------------------------
"With strict restrictions in place on visitors in the hospital amidst the COVID 19 pandemic, it has become more valuable than ever for our patients to stay connected. Thanks to the Hefler family and their generous donations of phone charging cords, patients can maintain battery life on their devices to keep up to date with their loved ones via text, phone calls and FaceTime. This small luxury has been very cherished by the members of our community - both inside the hospital and out."-Tanya Lieber, Vice President of DevelopmentMercy Health Foundation, MO
--------------------------
***SPECIAL THANKS
We are so grateful to
everyone
who has donated or supported Dr. Steve and this campaign. We would also like to take a moment to recognize the following individuals and organizations who continue to help us raise awareness and provide significant / ongoing support:
- Monica Dean, NBC News
- Ricardo Singer, KickPower

- Dianne Attyah, Classy Chargers

- Angie & Jason Barnes, USBthere

- Ash-Har Quraishi, Scripps News
- Kimberly Kuizon, Fox News
- Lia Fernandez, WTSP News
- Emmanuel Felton, Buzzfeed
- Madison Alworth, CBS News
- Ralph Mizrahi, GoLifeWorks

- Noah Kirsch, Forbes
- Jack Mosseri, M&S Accessory Network Corp.

- Megan Cairns Tress & her team of amazing nursing students
To donate, please click here --->
https://secure.givelively.org/donate/the-giving-back-fund-inc/c-h-a-r-g-e
Dr. Steve and his youngest grandchild, Arrow
Organizer
Jonathan Hefler
Organizer
San Diego, CA