Help Bec's breast cancer battle
We have an amazing friend who has endured 12 months  battling an aggressive breast cancer fight,  she still has further surgery and ongoing treatment ahead and we would love your help.
She has battled through chemotherapy, radiation and  a bilateral mastectomy surgery with I must say a courageous and inspirational attitude through the entire ordeal.   With some set backs, further surgery is required.  After this is recovery and the life long battle of keeping cancer away with more treatments to follow.
If you know Bec you would know that she is very proud and very strong and she wouldn't ask anything from you so I am doing so on her behalf.
To fight cancer Bec has paid over $20,000 towards her cancer treatment.  She doesn't have private health insurance and although a great deal of treatment is funded, a drug called Perjeta (pertuzumab) isn't and it has cost her $15,000.  Part of the radiation treatment, medications and other treatments didn't come cheaply.
Bec is a single mum raising 3 beautiful kids on her own.  I know personally this isn't easy without the costs of cancer treatment.
Prior to cancer Bec was funding for her daughter to go on an exchange program to Germany and has put her kids through their schooling totally funded by herself.  Adding to this she has (unbeknown to many) fought a ten year court battle that created an enormous amount of debt for her. 
Bec has influenced and helped so many people over the years.  You may or may not be aware Bec was once a police officer who helped and protected so many kids who endured rape and abuse.  She was a bit of a hero to many and still is in our eyes.  Bec has been there for so many of our kids its time to be there for hers.
Enough is enough, she doesn't deserve this as nobody does.  My intention here is for us to create a better and brighter future for her and the kids and for us to help relieve some of the financial burden as she continues her fight for cancer.
Many have asked me how can I help Bec?  This is one way you can help Bec and her gorgeous kids, I know your generosity will be greatly appreciated.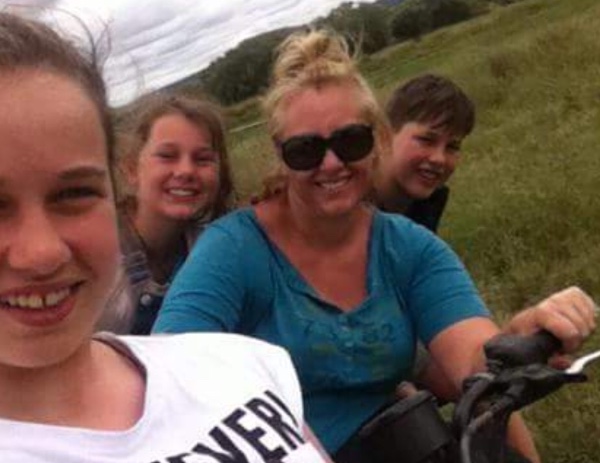 Organizer
Catherine Andrews 
Organizer
Vermont South VIC