Help Anna & her children escape and survive
Hi, my name is Adrienne, and as I write this, my friend Anna and her daughters are traveling on foot through Ukraine corridors and sleeping in the forest to escape Russian military attacks, rape and violence.
Anna and her young girls will have to walk as much as 250 miles. Their lives are in danger with every step they take. 
When Anna arrives, she and her children will stay in a refugee camp, in a tent,  for as much as a year or more. 
Your contribution will help Anna and her daughters get food, medicine refills, clothes, feminine hygiene, cell phone time and other things that they need.
Please note: We have sent Anna money as gifts before, and will use a working wire transfer method to send her the GoFundMe earnings. 
As Lynsey Addario's New York Times photos shows, the Russian military is attacking areas where women and children flee. The bodies shown in this photo are of a mother and her two children.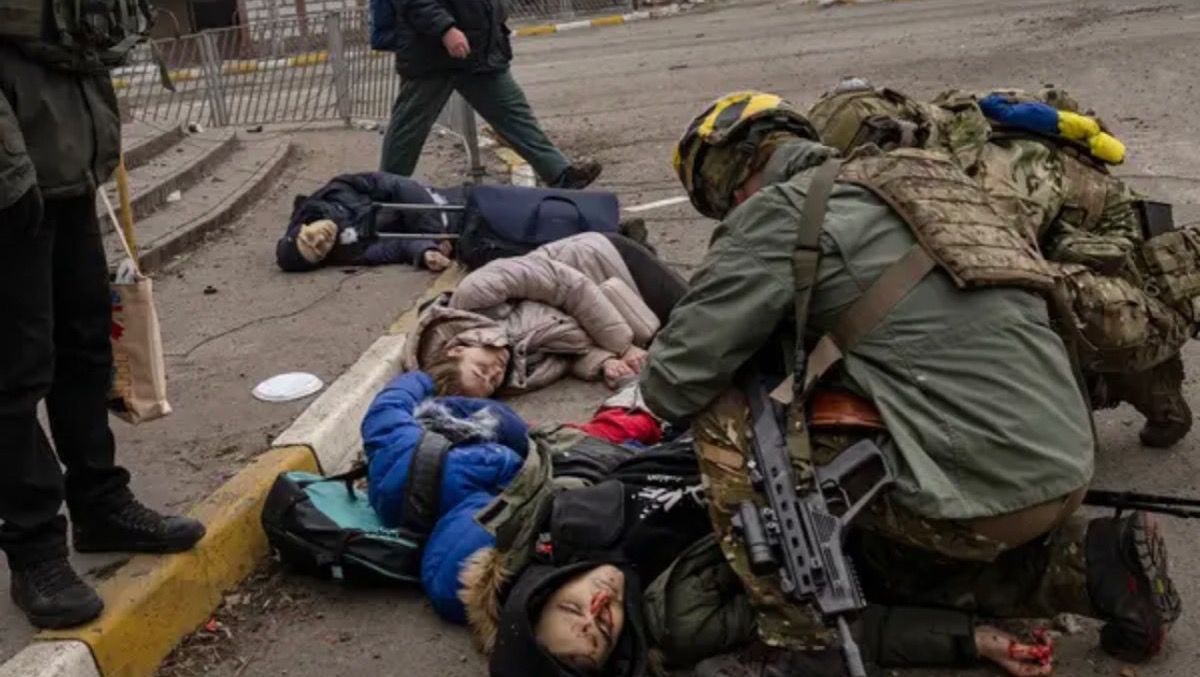 Anna is forced to leave her loving husband, Vylodia, elderly mother, beloved pets, and longtime home to give her daughters hope and a chance at life and safety.
Will you please help them rebuild their lives? Your contribution goes a long way in giving these girls a fighting chance.
I had the privilege of hosting Anna Kolesnik in my home as a visiting professor from Ukraine. She worked and studied at the University of North Carolina, Greensboro.
Anna is one of the bravest, sweetest and most intelligent women I have ever met. I remember her spending hours scanning books, page by page, so that she could have literature for all of her Ukrainian students back home.
At UNCG we really wanted to keep Anna in the United States because she was such a great teacher. All of her students adored her and begged her not to leave. Anna insisted she and her family return and be part of Ukraine's potential.
Now Anna flees the country she loves. She travels on foot, with two small bags and her beloved children in tow. They could carry only necessities.
I will always remember the time Anna spent with me in my home. She helped me become a better person through introspection because my problems did not compare to the problems of a Ukrainian woman.
Anna taught me how to make Borscht, loved my pets as her own, and taught me so many things about Ukraine history and culture. I grew to care about Anna and Ukraine very much.
I want to keep Anna's love and light going, and give her and her family the best chances at thriving in this world. Please contribute anything you can.
Your contribution will help  Anna and her daughters be as safe and comfortable as possible. If we raise enough funds, they can possibly rent a small room and not have to live in a refugee tent.

I can't wait to update you all as their story unfolds.

Please pray for all people of Ukraine.❤️

Thank you for helping,
Adrienne Everehart
Organizer
Adrienne Everheart
Organizer
Greensboro, NC