Help Alexander fight his cancer!

Alexander has been a major part of our lives for more than 10 years now.  He started as a friend and companion to my wife, Jennifer, when she adopted him from a shelter in Missouri - and eventually he adopted me as his dad when we married :-)   He is by far the sweetest and most gentle dog that I have ever known, and anyone who has met him would say the same.  In addition to being a wonderful big brother over the years to our other "children" (including a bunny!) Alexander has also blessed the lives of numerous elderly people by visiting local retirement homes as a therapy animal.



To say the least, the past few weeks have been extremely difficult for Jennifer and me.  We made an emergency visit to a vet while out of town, due to the appearance of an abscess on the inside of Alex's cheek.  The source, we found, was a firm mass on his lower left jawbone.  We immediately scheduled follow up visits with our vet at home to diagnose the problem, and after a biopsy, multiple needle aspirations, ultrasound, and x-rays we were devastated to find out that he has a rare cancer, called metastatic histiocytic sarcoma. 

This is a very rare and aggressive cancer that usually affects specific breeds.  After staging, we found that the cancer has spread to his lymph nodes, but some good news is that we caught it somewhat early, and none of his other organs have been affected yet.  We are starting chemotherapy immediately, of which the vet has said we'll need around 8+ treatments (one round every 3 weeks)

The tests and radiography for diagnosis was already much more expensive than we expected or were prepared for.   The chemo and other associated tests to monitor his organs are going to cost roughly $1,000 per treatment is proving to be far more than we can afford. 
He has been there for us over the years, as well as other people in the community, and we want to do everything we can to keep our sweet boy with us...so we are humbly turning here in hopes that you can find it in your heart to help.  We are extremely grateful for ANY donation you can make to Alexander.

"Great things are done by a series of small things brought together."   Vincent Van Gogh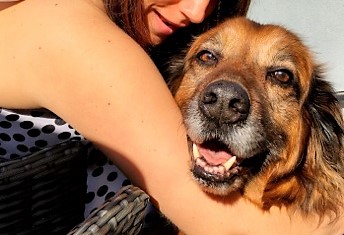 Organizer
Scott Barton
Organizer
Brooklyn, NY