Zero Waste Retail & Wellness Room
COVID 19 Resources
For up to date and accurate information about COVID safety, visit the CDC or WHO websites.
Mindful Maia & Green Tenderfoot come together to build a local Zero Waste Refill Station and Wellness Bar. 
​The Heal Room:
​The Heal Room is a Zero Waste Retail Shop and Wellness Bar in Pawtucket, Rhode Island, a safe space to eco-shop and educate yourself to heal your body and our planet. Founded by two women minority business owners and long time friends, THR (The Heal Room) brings you zero waste items, the biggest refill station in Rhode Island, an herb bar, complimentary tea, ginger shots and much more. 
Our Vibe:
The Heal Room will bring serenity the moment you walk in. Our space will feel harmonious with earthy colors such as natural wood, and lushful greens from the plants we grow with joy. Our walls will be Ultra White to expand your mind into an infinite space, along with a mandala mural created by @mindfulmaia herself. Be sure to look at the Crowdfund rewards to get your name on our wall as a sign of a space built as a community. 
                                                                          The Issues:Planet Pollution:
*90 % of plastic isn't recycled.
*Water is commodified and sold by private industries when it should be a basic human right, leading to millions of water bottles not recycled.
*There are five trillion pieces of plastic in our oceans – enough to circle the Earth over 400 times.
*Low-income communities face more health impacts near plastic production sites, have greater exposure to toxins and waste, and bear the brunt of the impacts of improper plastic disposal and incineration
*Air pollution kills an estimated seven million people worldwide every year
Mind, Body, Soul Pollution:
*Stress is behind almost every illness known.
*Less Than 3 Percent of Americans Live a 'Healthy Lifestyle'
*Nearly one in five U.S. adults live with mental illness
*The US is in the midst of an opioid overdose epidemic.
*Our bodies are veritable breeding grounds for bacteria, yeast, mold, fungus, viruses and parasites.
*Sluggish, tired, cranky, fatigue and feeling irritable all the time may mean that toxic chemicals have affected the central nervous system.
                                                                          The Solution:
The Heal Room is a community conversation starter. We introduce small solutions that can help you take individual action and make better choices regarding your health and the planet's health. The Heal Room brings accessible alternatives in your daily lifestyle that create a positive impact for all. A Mindful One Stop Shop for all your conscious lifestyle needs.
Planet:
-Refill Station
-Zero Waste Lifestyle Items
-Terracycle drop off 
Mind:
-Mindfulness Lifestyle items
-Eco-Conscious and Educational Books
Body:
-Organic, natural bath and body & cleaning products 
-Immunity boosting Ginger shot bar 
-Raw lifestyle Goods
-Detox Supplements
-Herbal Medicines
Soul:
-Energy Healing Items
-Sound Healing Items
-Visual Healing Items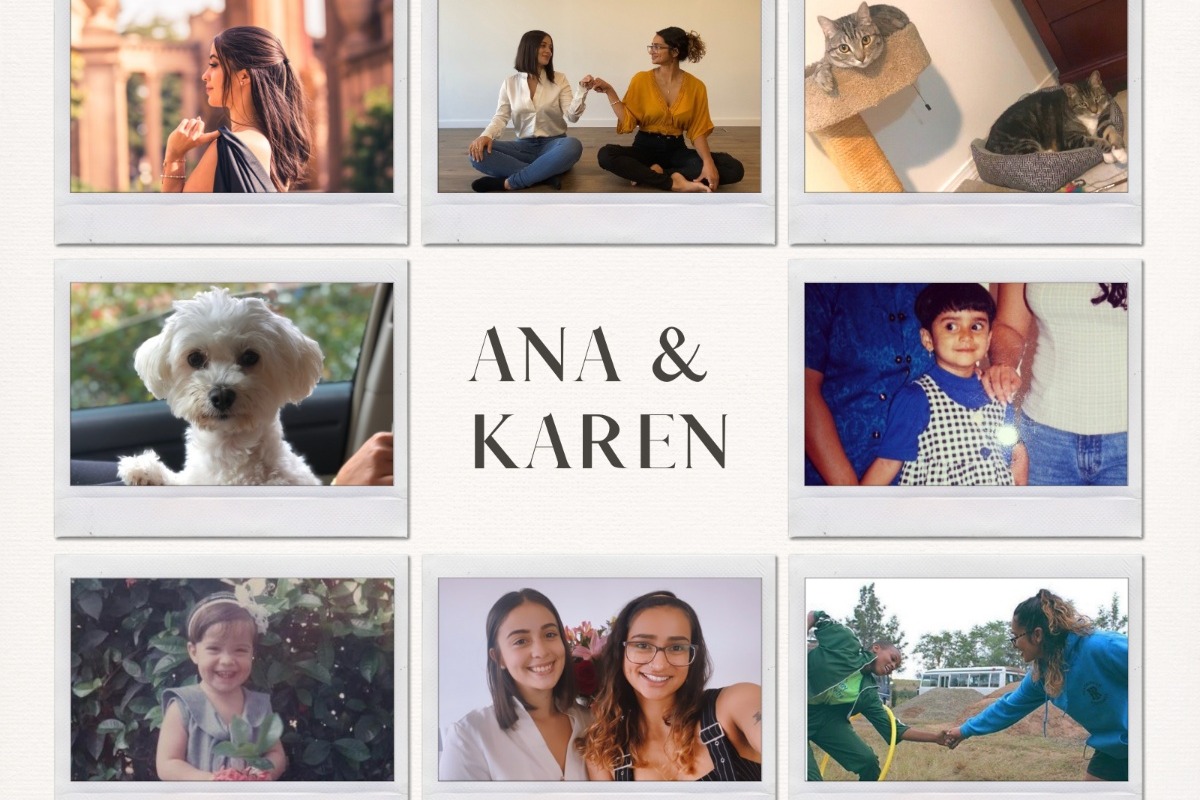 About Ana Duque:
Let's take it back to the beginning. I was born in Colombia. My family migrated to Rhode Island when I was 7 years  old and we have lived in the Providence Area ever since. Growing up I always had a love for working with children and throughout my college career I learned that my passion lies in the realm of bettering the lives of others. Once I graduated from the University of Rhode Island with a kinesiology degree I was fortunate enough to have a job doing what I loved, but always had this uneasy feeling, like something was missing. I felt like I was growing up too fast! So I decided to slow my roll and take a year off doing anything but having a real adult job. After applying to many volunteer and non-profit opportunities, I heard back from City Year in Los Angeles. Packing my bags and moving across the country for two years was completely out of my comfort zone and an adventure to say the least. California taught me so much about myself, I picked up new hobbies and a new passion; sustainability. Today, I am back in Little Rhody where I have the same comfort I always knew but a new vision to share with the world. Other major events in my life include but are not limited to, being a cat mom of two, playing volleyball with friends, teaching health and PE part time, and spending a majority of my time figuring out how to run a business that shows people to love mother earth! 
About Karen Mejias: 
My family migrated to the USA back in 2003 fleeing from the tyranny of Venezuela, we were able to create a new life in Rhode Island through political asylum. When I graduated high school I was fortunate enough to pack my bags for Art college and moved to San Francisco, the place that allowed me to find myself. I was always good at art but didn't discover I was an artist until I was able to express myself through different mediums of art. Today, I take up multiple roles as an entrepreneur and a freelancer, participating in jobs where I get to use my talents to help and influence others in a positive way. Living in San Fran not only opened up my artistic abilities but it woke in me a new outlook on life that I apply to my career everyday; mindfulness.  Mindfulness is a part of my everyday life, from the moment I wake up and meditate, to when I am creating juices, healthy foods, art or even when I am just cuddling with my dog daughter Daisy, I just embrace being present. Even after moving back to Rhode Island, the free spirited lifestyle California had to offer is something that I will forever honor in my life and want to bring that lifestyle here for everyone else to enjoy.
About Green Tenderfoot
Green Tenderfoot was inspired by my journey in Los Angeles. I learned a lot about social justice issues through the non-profit I worked for and one of my goals for that year was to learn to recycle properly. Little did I know the truth about recycling and the rabbit hole my research would send me through. I quickly educated myself about living a "Zero waste" lifestyle and all that was wrong with the conventional products we often bought. Green Tenderfoot was born as a blog to educate my peers in all I was learning and to bring people along on this new sustainable journey. Making lots of DIYS I started selling my homemade deodorants on the side, they were plastic, toxic free and people loved them! When I moved back to Rhode Island I found it difficult to find plastic free alternatives, LA had so many zero waste stores and I found it unfair that the people in Rhode Island didn't have this option, so I started my own. Our first pop-up shop was July 2019 and since then we have refilled almost 2,000 bottles.  GTF fills bath, body and cleaning products that are all sustainable, vegan and toxic free. We look forward to continuing to serve our community in our new location by providing more refill options, zero waste lifestyle items and educational workshops for more sustainable living. 
About Mindful Maia: 
Mindful Maia was inspired by a clean, healthy and intentional lifestyle. My vision was to create a conscious and ethical world where the use of high vibrational plant based superfoods are accessible to all. Our cravings shouldn't have to put our health at risk, which is why Mindful Maia is perfect for health conscious fanatics who are dissatisfied with sugary options. It all began with ceremonial tea blends that I would make for myself in preparation for meditation. In 2018 I started an etsy shop and sold my tea blends online; Mindful Maia was created. I gradually added more products that made me feel good, that I knew would have the same effect on others. Seamoss pills were part of my morning routine, helping my body fight everyday inflammation and giving me the energy I need to combat the day, it was time to spread the love to others. I was able to open a juice truck in 2019 where we made and sold around 2,000 superfood fruit bowls and smoothies, the perfect healthy snack. COVID-19 made for new opportunities, a way where I can share another one of my remedies, the ginger wellness shots that are packed with powerful antioxidants. It has been an honor to be able to bring products into my community that heal, aid in immunity, improve our gut health and detoxify our system. Rhode Island residents deserve the chance to stay away from preservation metals and alkalinize their body, which is why The Heal Room will house all of our Mindfulmaia Products and teach us how to better care for our two homes; body and planet.
PATREON LINK:
https://www.patreon.com/thehealroom
FUNDRAISING REWARDS:
$45-  The 'YOU'RE DOING GREAT SWEETIE' Reward:
- 10$ off your first purchase at the Heal Room
- Digital Download Thank You Package!
$100 - The 'Fundraising Queen/King' Reward:
- Get Invited to our VIP event happening on Saturday December 12th, 2020
- 20$ off your first purchase at the Heal Room
- Digital Download Thank You Package!
$250 - The 'Foundation Fun' Reward:
- Invitation to our Personal Friends & Family soft opening on December 11th, 2020 
- Personalized Thank You Card
- 30$ off your first purchase at the Heal Room
- Green Tenderfoot & Mindful Maia Gift Bundle!
$500 - The 'Fab Founder' Reward:
- Invitation to our Personal Friends & Family soft opening on December 11th, 2020 
- Personalized Thank You Card
- 30$ off your first purchase at the Heal Room
- Green Tenderfoot & Mindful Maia Gift Bundle!
- Digital Download Thank You Package!
- Exclusive Updates Behind the scenes making the Heal Room.
- Free Invitations to our first 3 Heal Room Events
- 300$ Credit towards Art Commission from @MindfulMaia
$1,000 or More - The 'Founders Bundle' Reward:
- Thank you Gift Basket from local minority businesses!
- Green Tenderfoot & Mindful Maia Gift Bundle!
- Your name will be written in an appreciation community wall mural in The Heal Room!
- 50$ off your first purchase at the Heal Room
- Digital Download Thank You Package!
- Exclusive Updates Behind the Scenes making the Heal Room.
- Free Invitations to our first 3 Heal Room Events
- 750$ Credit towards Art Commission Piece from @MindfulMaia
- Personalized Thank You Card
- Invited to our Grand Soft Opening
Fundraising team (2)
Ana Duque
Organizer
Raised $2,244 from 12 donations
Pawtucket, RI