Hayden's Oxygen & Breathing Fund
HAYDEN'S STORY:
Our beautiful baby boy Hayden entered this world on 25 of March 2020.
Like every other parent, we were so happy to be discharged a few days later with a happy, healthy baby we could introduce to his big sister Tara.


Hayden's first 4 months of life was like every other baby. During this time we, along with the doctors Hayden saw for his regular check up's were unaware that he had a rare complicated disease, which lay hidden from everyone.


WHAT EXACTLY HAPPENED TO HAYDEN:
After about 5 months we knew something "was not quite right", so we started seeking second opinions and commenced a number of tests to find out what was wrong with our beautiful boy.  After consulting with many doctors in Dubai, who could not diagnose the problem, we realized we had to look elsewhere for answers and moved our family to the UK and commence another round of investigations under the expert care of Great Ormond Street Hospital for Children. (GOSH). At this very minute, we are still here and the doctors and nurses are looking after our baby boy as best as they can.



WHAT HAVE THE DOCTORS FOUND SO FAR:
After numerous tests, we now know that our son has one of the forms of Childhood Interstitial Lung Disease. (ChILD)
It is so rare that even the fantastic doctors at GOSH do not know what his life will be like in the years to come.  Currently, there is no treatment or cure.  Apparently, the large pharmaceutical companies don't allocate much money to this form of lung / respiratory disease, even though it is becoming more common and many children may have the same lung disease that Hayden has but it remains undiagnosed.
Whilst we remain as positive as possible, Hayden's doctors are telling us he may be on oxygen permanently for the next two years but given they know so little about his disease his prognosis is so uncertain he may have to remain on oxygen for the next 10 or 20 years. They simply don't know. As parents, this uncertainty is difficult to take given we want Hayden to have a 'normal life' like every other child. 


In addition to the possibility of a lifetime of oxygenation, Hayden's fast rate of breathing makes it very difficult for him to gain weight let. The condition also makes it very difficult for him to swallow his food and breathe at the same time so at least once a day he vomits and empties his stomach.  Finally, to complicate things even further,  the doctors also have discovered he has an immune deficiency whereby his body makes considerably fewer antibodies than is normal for his age resulting in him being very prone to infection at all times.  We sometimes wonder how he continues to smile so often given he has so many challenges.  




WHAT IS HAYDEN's ILLNESS EXPLAINED: (Currently No treatment or cure)
Currently, there is no treatment or cure for this disease and the doctors don't know how to slow his respiratory rate. (The illness makes him breathe 80 times a minute instead of 40, so every breath he takes is difficult for him and heartbreaking to watch as his parent). The doctors have explained it to us that Hayden's condition is like running a marathon all day, every day. 


His initial, diagnostic investigations costs are estimated at approximately $109,000 but as mentioned earlier that is not to cure him but better understand his condition and then hopefully they can then confirm his diagnosis which would then enable a clinical treatment plan to be formed for the coming months and years. 

WHY RAISE AWARENESS  & SHARE HAYDEN'S STORY:
We were originally very reluctant to ask for financial assistance from family, friends, colleagues or even people we don't know.  But then a friend said it's not just about Hayden, it's also about all the other children and families that may have this condition and are undiagnosed or who fall victim to childhood lung disease in the future.
When we thought about that, we agreed; and then decided that we should share his story with the community. All of the money raised by sharing Hayden's story will go into children's interstitial lung disease research (to try to better understand children's lung function) and some of Hayden's medical expenses / oxygen equipment.




You will be pleased to know that whilst he does not enjoy being stuck to an oxygen machine 24 hours a day he is starting to become more comfortable with the prongs, stickers, and tubing and despite all the set backs smiles constantly despite his little chest rising and falling like a typewriter. 

We promise to update you as Hayden's journey hopefully improves in the coming months and years to come. 

Thanks for reading about Hayden's story. 
Best Wishes
Hayden, Tara, Stephen & Christine
Photo: More blood work for Hayden


Photo: More tests for Hayden with a headband


Photo: More trial and error before ChILD was agreed with his medical team

Photo: Finally asleep after another big day in the hospital


Photo: Despite breathing 80 times a minute and vomiting every day he is still always smiling. 


Photo: More investigations


Photo: Worth a try but his cannula is what he needs now.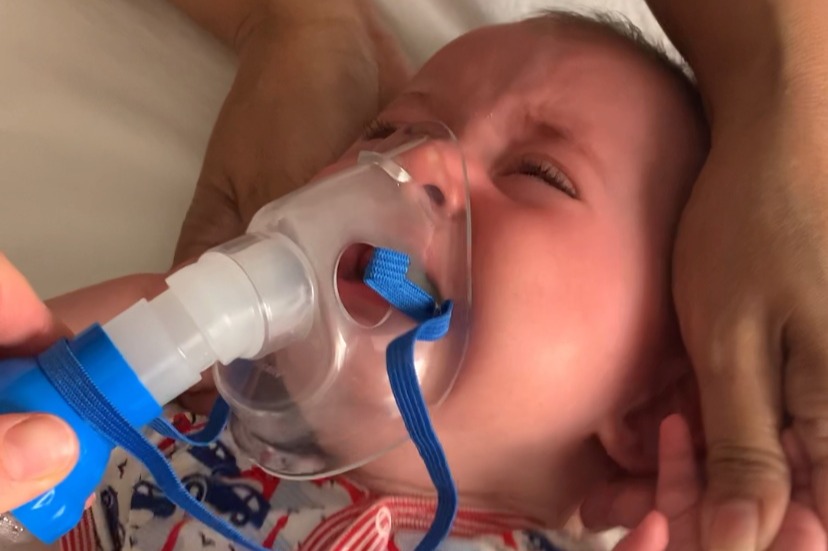 Photo: Another Sleep study and wires 


Photo: Thanks to the GOSH team, amazing


Photo: Empty flight, but a baby on oxygen on a flight is something you don't see everyday.  


Photo: Thanks to Emirates for sorting out Hayden's air to breathe.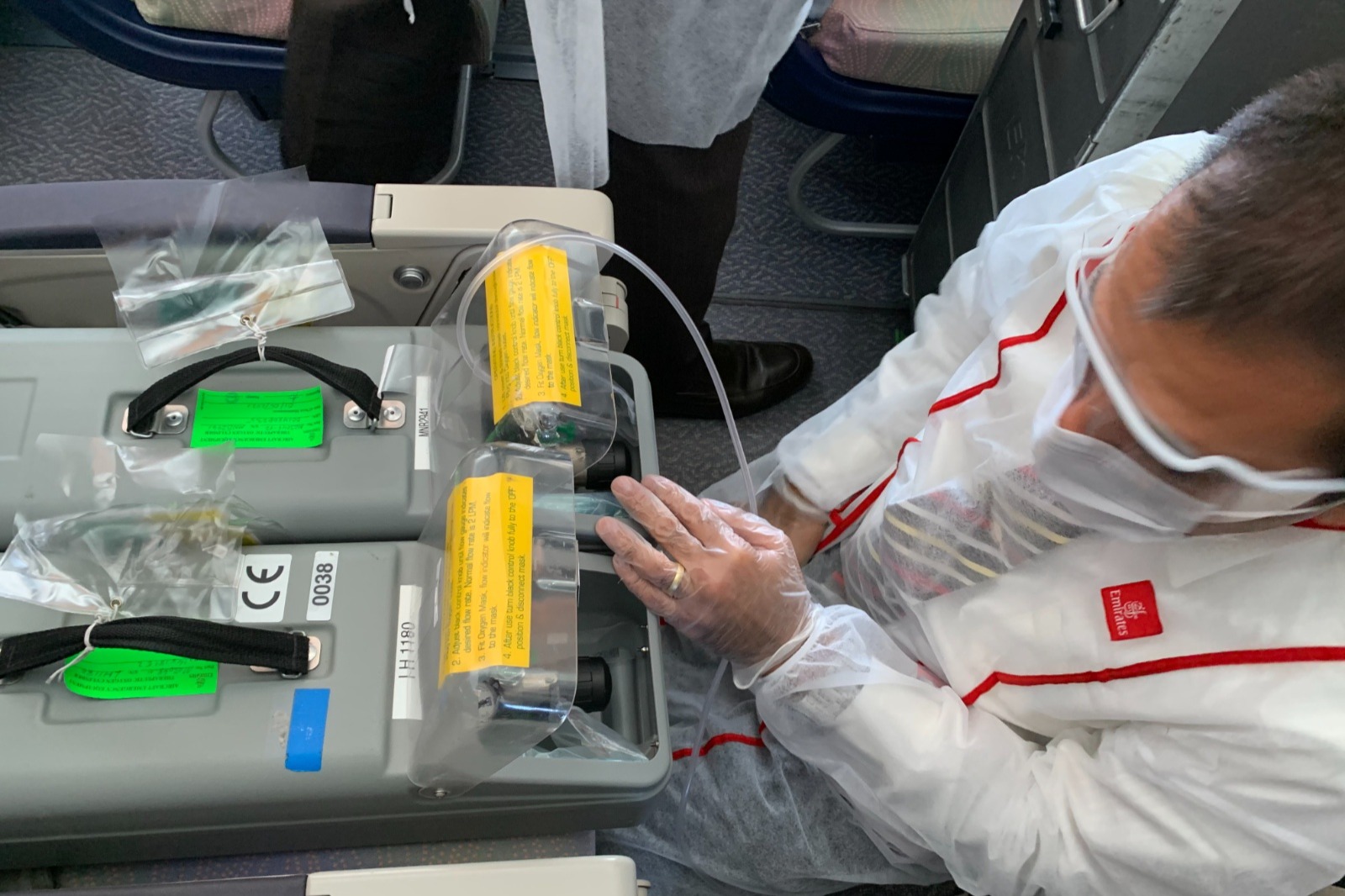 Photo: More machines, more tests. 


Photo: All about the numbers, watching his oxygen levels all-day every-day.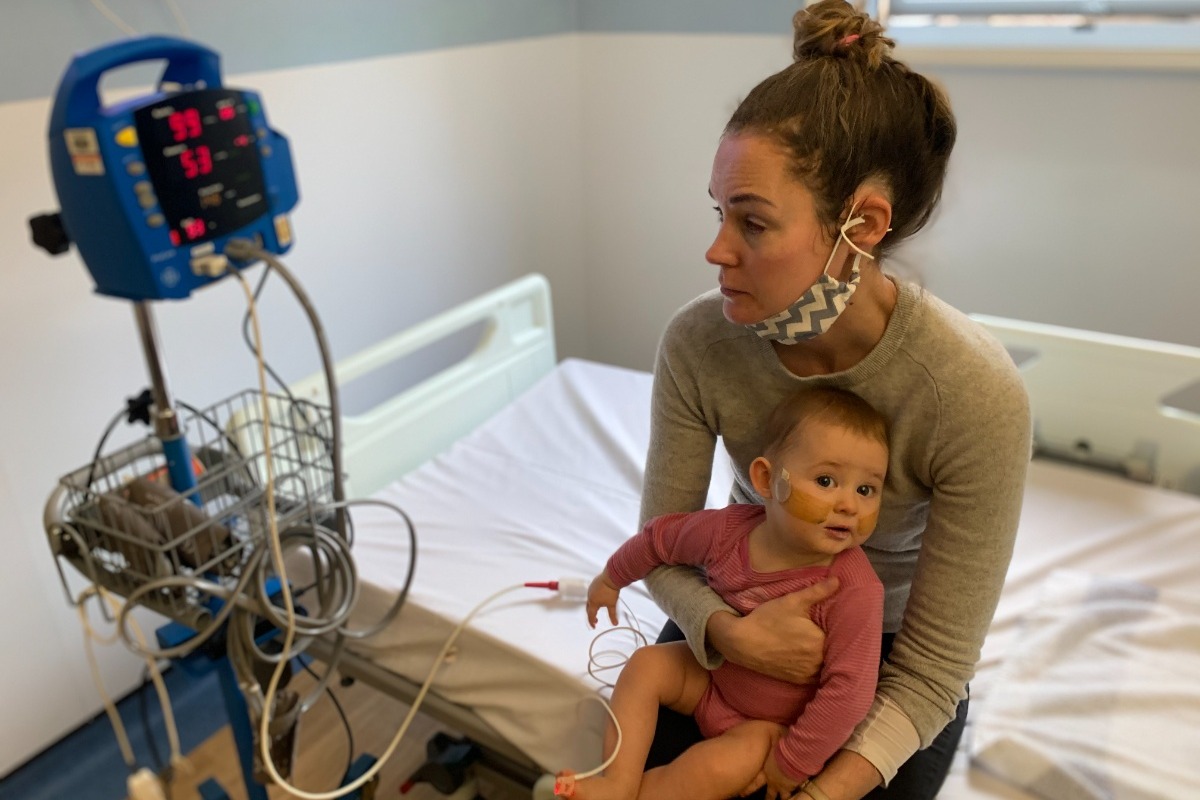 Organizer
Stephen Cadell 
Organizer
London, Greater London, United Kingdom
#1 fundraising platform

More people start fundraisers on GoFundMe than on any other platform. Learn more

GoFundMe Guarantee

In the rare case something isn't right, we will work with you to determine if misuse occurred. Learn more

Expert advice, 24/7

Contact us with your questions and we'll answer, day or night. Learn more