Handicap accessible vehicle for Emmri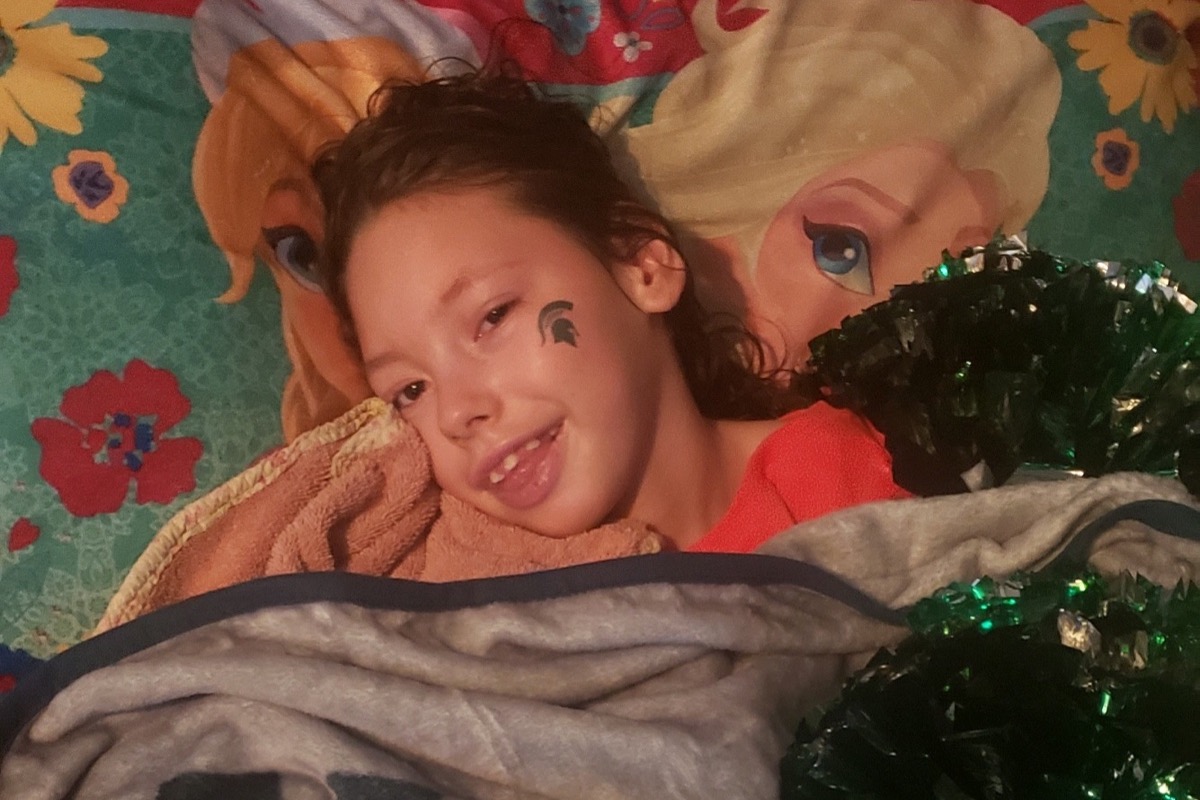 Emmri is my 9 year old daughter who is severely disabled from a virus called CMV. She contracted it in utero and because of that virus, she has severe brain damage resulting in cerebral palsy, epilepsy, and microcephaly. From this brain damage she is not able to walk or talk and is dependent on her wheelchair and 24/7 care. As Emmri has gotten older; it has gotten harder to take her to enjoy simple things like visiting family or going to the park. Part of that reason, it is impossible for meto lift her wheelchair in and out of my vehicle by myself as it is close to 100lbs and she is around 50lbs herself.

The past couple of years Emmri's health has taken a turn for the worst. She is showing signs of her brain stem activity decreasing and is struggling to regulate her vital organs. She is also in extreme pain from her hips being out of place but surgery to fix that is very risky so we are working with palliative care and hospice to keep her healthy and comfortable. Due to her hips being out of socket, and her size, she no longer comfortably or safely fits in a 5 point harness which is what she needs to be transported. She only tolerates an hour at a time in the car seat before she requires heavy duty pain medication. Her specialists are an hour and half away so on trips to her appointments she is often left in crippling pain, crying, and extremely uncomfortable. 

We have needed a handicap accessible vehicle to be able to safely and comfortably transport her, and also for me to be able to take her places without help, for quite some time but unfortunately we simply can't afford it right now. Being an independent person and not even being able to take my children to the park or zoo without my husband having to take off work or recruiting a family/friend is so discouraging and heart breaking. Because of this, we spend 99%of the time at the house alone. She is bed and chair bound so without any easy way to transport her and her chair somewhere, we simply can't go. 
 
Emmri LOVES to travel and socialize, we have taken her on several trips before it caused her so much pain. When I found out she wasn't going to live a full life I promised her and myself that we would make every day count and we would see the world. That I would make sure although her life is short, it is filled with experiences and adventures. I have held true to that for her for as long as I have been able too and I would love to continue that. I want whatever time she has left here to be filled with love, happiness, and appreciation for all the beautiful things out there to see. 

We have tried to raise money for a wheelchair van in the past but we were unsuccessful as it is such a high amount. We did however have a standard mini van donated to us which has made all this possible to begin with. With so many kind people on TikTok asking how they can help, I decided to put my pride aside give this another shot. If this can help make what time my beautiful daughter has left here more comfortable, I want to at least try. If we raise the money I will donate my current minivan to another family who needs it and pass it on. If we don't meet our goal, I will use whatever is raised for a down payment when we can afford to take on a car loan. 

If you can't donate, I absolutely understand. I am not even expecting this to happen and it's a shot in the dark but I've seen TikTok do amazing things. Just .50¢ from each of my followers would put us over this goal, which is INSANE to me!If you have followed along our story and would like to know how to help, this is the most practical way that would do the most impact for our family. 

From the bottom of my heart, thank you so much for all the love and support. It has made us so overwhelmed with gratitude. To know we have so many people rooting for us and supporting us is simply amazing. We love you all ❤️
Donations

Organizer
Chelsey Banker 
Organizer
Battle Creek, MI
#1 fundraising platform

People have raised more money on GoFundMe than anywhere else. Learn more

GoFundMe Guarantee

In the rare case that something isn't right, we will refund your donation. Learn more

Expert advice, 24/7

Contact us with your questions and we'll answer, day or night. Learn more