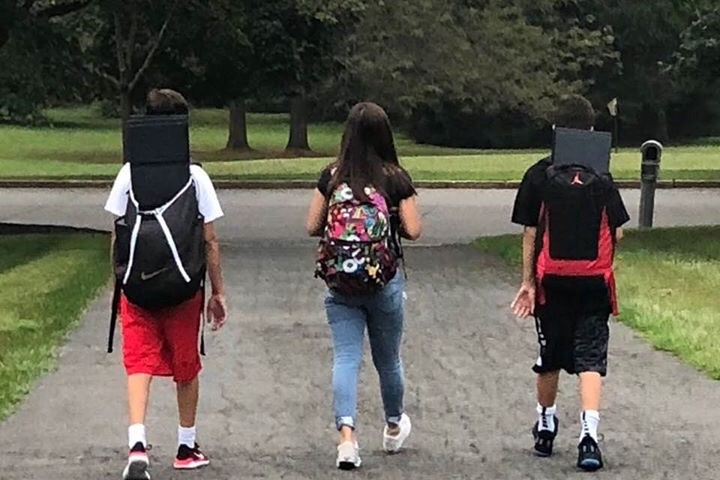 Hello Friends and Family,
On December 21, 2018, Hailey was diagnosed with Stage 3 Hodgkin's Lymphoma.  When her friends ask her what she got for Christmas, she says Cancer.  Not a great memory...The good news is Hailey found the lump in her neck and had the courage to tell her father, immediately.  She knew she had cancer even though she had no additional symptoms.  She said, "Great not only do I have one eye, now I have a lump that is cancer."  Since she has a great sense of humor,  she decided to name her lump,  Willis,  which she said is a girl's name...that is Hailey for you.  She is so courageous,  yet so scared.  It is hard to see her going through this.  After the first day of Chemo, she said, "Mom,  I feel so weak."  She was committed to get to school the next day after her 2nd Chemo and she did.  We were so proud of her. She is going to kick this cancer's butt!  
As of now,  they are expecting Hailey to have 4-6 cycles of Chemo.  Potential blood transfusions as her hemoglobin is low.  Then possibly radiation. 
Creating this GoFundMe page is very humbling.  Deciding to do this was never something we though we would do.  We have so many loving-caring people in our life.  Everyone has been very supportive and asked how they can help and what can they send Hailey.  When I asked Hailey what she wanted,  she said she has enough balloons,  stuffed animals and fluffy socks.  She said she just wants to get better without changing or burdening our family.
We never considered her Hodgkin's lymphoma diagnosis a burden.  I guess she saw the bills starting to arrive,  she over heard us talking about losing wages from work so we could get her to her treatments or be home when she cannot go to school and then she went to the pharmacy with me to pick up her almost one dozen prescriptions.  After she said this along with the first Chemo treatments,  we began to see the uncertainty and the uncharted territory we had just entered.  It is crazy how everything  happens so quickly.
We we decided to do GoFundMe to assist with the estimated expenses that go above and beyond our normal family budget. These expenses are:
• Out of pocket medical expenses
• Lost wages from work
• Transportation, parking & inclement weather lodging to CHOP - 50 miles from home
• Home health & additional childcare
Total estimated 6 month additional out of pocket expenses for Hailey to kick cancer's butt -  $33,000
I have set the goal at $25,000.  Any unused funds will be donated to The Children's Hospital of Philadelphia.  Thank you for helping us during this time.  Know that we will be there if you need us once Hailey gets cured!